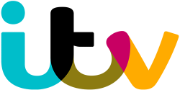 Is ITV down in Langport, Somerset, England?
ITV is a commercial TV network in the United Kingdom. Streaming video is available through the ITV website and mobile apps.
No problems detected at ITV
ITV problems in the last 24 hours in Langport, England
At the moment, we haven't detected any problems at ITV. Are you experiencing issues or an outage? Leave a message in the comments section!
Most Reported Problems:
Crashing

Buffering

Sign in

Playback Issues

Video Quality
ITV Outage Map Near Langport, Somerset, England
The most recent outage reports and issues originated from Taunton, Yeovil, Chard, Bridgwater and Martock.
| | | |
| --- | --- | --- |
| Taunton | Buffering | |
| Yeovil | Crashing | |
| Yeovil | Crashing | |
| Yeovil | Buffering | |
| Chard | Video Quality | |
| Bridgwater | Crashing | |
ITV in Langport, England Comments
Tips? Frustrations? Share them here. Useful comments include a description of the problem, city and postal code.
ITV Issues Reports Near Langport, England
Latest outage, problems and issue reports in Langport and nearby locations:
Tina Ball

(@tinal_ball) reported

from Taunton, England

@ITV have made a serious error of judgement with regards to Alastair Stewart, it's just a ridiculous conclusion.

Victoria Freeman

(@Vicky_Freeman) reported

from Yeovilton, England

@sarajcox I'm hoping you can help me out. My mum was watching your ITV show this morning and you were talking about a film on Netflix she would like to watch, but she can't remember the name of it or who is in it. Can you just remind of the films name, thank you xx
ITV Issues Reports
Latest outage, problems and issue reports in social media:
Jorden Cassidy

(@jordencassidy) reported

@ITV I would like to make an official complaint regarding the issue in my above tweet how can I do this?

kevin william hayes

(@kevin0u) reported

@nigella_i5e Just watched ITV London the whole program was mainly pushing BLM, getting fed up to back teeth with this constant disregard of white people who live in London, and the dissing of the Met Police by this awful production, police are there to protect the public. ,

Slinke Scouse

(@slinkescouse) reported

@geoffcockwill Think about it Dr Who was a hit show not even ITV couldn't make anything to match it and believe me they tried it was awesome at one point. It's time travel and the worst thing chibnall done was not get Missy to face Jodie that was ridiculous

Valued Comment

(@ValuedComment) reported

@_lemonwade The public dragged her BECAUSE the press hounded her. Sadly she was seen as a very replaceable cog in a very successful show. Compare how Ant McP was treated: Painted as a troubled man trying to cope with marriage and painkiller problems. Commercial media/ITV NEEDS Ant and Dec.

sean pepper

(@seanpepper66) reported

@BreesAnna @ITV sadly,its the quality of the support that gets attention,not the message..keep going anna

Laila Hopkins

(@PrincessLailaxx) reported

flying 9.7.20 as a party of 4 both on our honeymoon to Maspalomasx been told throughout the hotel is open and flights going ahead x just found out the hotel is shut flights going ahead x @OntheBeachUK idiots ignoring customers x someone help #itv #PiersMorgan #bbc #GranCanaria

Jade Newman

(@ItsLovelyJubbly) reported

@SkyHelpTeam I'm sorry but that's not good enough. 2 more weeks without internet. I work 12 hours a day as it is and now have to stay in my shop until 10pm to use the internet as we have no home access. Every line test shows issues of some kind. Your ITV ad says if it doesn't work, you refund

John Hamilton

(@tache333) reported

@KMcBOyO @itvracing @ITV Another 2 terrible rides in France in big races, first one by Barcelona on V Ludoram I think he thought he was riding Nijinsky! The other by Heffernan on Peaceful who he really ****** up and am glad he is suspended for a month!

Steve

(@donners68) reported

@thismorning seriously? she needs help. But typical of the gutter trash reporting and programmes on ITV

Nanny Ogg's Hedgehog

(@hedgehogogg) reported

@petertreharne40 @MartinSLewis His main show is on itv. He uses many platforms to help people educate themselves on finance. That doesn't mean he is employed by them, doesn't mean he is restricted to only talk about finance. I kind of like living in a society where people are free to engage in all topics.