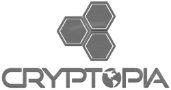 Is Cryptopia down?
Cryptopia is a cryptocurrency exchange based in New Zealand. Cryptopia also provides mining pools and auctions.
No problems detected at Cryptopia
Cryptopia problems in the last 24 hours
At the moment, we haven't detected any problems at Cryptopia. Are you experiencing issues or an outage? Leave a message in the comments section!
Cryptopia Comments
Tips? Frustrations? Share them here. Useful comments include a description of the problem, city and postal code.
Cryptopia Issues Reports
Latest outage, problems and issue reports in social media:
Westbanktrash

(@FishBronson) reported

@CryptoInvest360 @Marckselll Wait for what? That coin died when cryptopia went down.

Avid

(@_animal_spirits) reported

@Prodomas1 @krugermacro Yes that seems true and I don't follow the Tether drama closely but with crypto there is a lot of extra risk so you can't really count your chips while you're still sitting at the table. I lost money when Cryptopia went down, used Quadriga though luckily had nothing on it when it

Dead Crypto

(@NTXLonghorns) reported

@GrantThorntonNZ Update on Cryptopia exchange please. The form you guys sent to everyone no one can login .

Dead Crypto

(@NTXLonghorns) reported

@GrantThorntonNZ Cryptopia update please , they announced access but my login wouldn't work. Email sent 2 weeks ago and still no reply . I know the username and password is right . What's going on ?

⬡ 𝙎𝙦𝙪𝙖𝙩𝙘𝙝 ⬡

(@squatch_crypto) reported

@CryptoCoinArmy So sorry for your loss. I think people have covered the Cryptopia part enough, but did he have any other hardware wallets or funds on different exchanges too? He seemed like he wouldn't have it all in one place. Something to consider while you wait on the Cryptopia issue

shaheryar khan

(@shaheryar_ssgti) reported

@Cryptopia_NZ Cryptopia still doing scam and earning off our holdings. People are unable to get pass their claim portal. Ive also tried with my login credentials and error that i get that they are invalid.

Sho17

(@Sho1796850414) reported

@GrantThorntonNZ Dear GT attention to Cryptopia holders, why is it taking so long? 1. People have a screen of their wallets 2. now exactly what they had 3. did KYC when they created an account and are ready to do KYC again! what's the problem? how long are you going to delay it?

Scotchy Scotch

(@kesjam) reported

@KimDotcom Unless you used Cryptopia then the bank just tells you to **** off and closes down with tour BTC

hurddyouu

(@shaqiavelli) reported

I had 2 million dollars worth of DOGE on cryptopia and the site down 😭

Crypto Weirdo™️

(@ntkcrypto) reported

@GrantThorntonNZ the cryptopia questions are bogus. Years later, couldn't login, who the heck knows what our accounts have. I know at least four account holder that also have no idea. How do I get my crypto back?

Queen $ZIL

(@Zilliqa_Queen) reported

@GabeAnd01 @anytaskofficial It needs exchange listings. Cryptopia going down basically killed ETN

Kirubakaran.J

(@KirubaKJ5) reported

@Cryptopia_NZ They never willing to give our assets...think making us fool to provide like this issues ..just think we're a customers and we're login there atleast 4 times a day when cryptopia working and they have our database..but see now we can't log in and can't do password reset.!Cheating

C. ₿utt 🌊

(@ctbutt114) reported

@Martijncvv The Cryptopia hack, subsequent re-opening for a few weeks to let users resume trading and deposits, and then locking down and disappearing for 2 years was fun, especially now that users need TX hashes & exact deposit amounts to make any claim.

Proud of Your Smidge

(@NormalGuy_123) reported

What's the best exchange to day trade crypto on? I used to use cryptopia before they shut it down lol

☠CryptoPirate☠

(@Hawkeyehitchen) reported

@MetrixCoin @jaap_boon you scumbags forked the coin, now my cryptopia coins I can finally get are worthless. This is the problem with shitcoins like metrix

Gaffas

(@realgaffas) reported

**** you slow $ETH transactions. Move my ETH to Cryptopia NOW!!

actionablechart

(@actionablechart) reported

A good friend just lost a lot on Ripple #XRP - the problem with crypto is it's the wild west. You've got to be prepared to lose it all. I lost everything I had in Cryptopia and was also caught in the Ledger hack. If you're going to play, you might want to look into YubiKey.

Cg

(@cheekn61) reported

@Cryptopia_NZ The email from cryptopia that we've received, is it legit? The link is not working, after clicking submit it just refreshes

s banerjee

(@samban2016) reported

@Cryptopia_NZ Cryptopia, If you really want to return our coin,( till i believe so), then try another easy way to login again, like give a passcode to our registered e mail. Now everybody facing a lot of problem, seems our data been hacked again. Please do something urgently. Thanks

JiuCrypto - Mr. FuckFiat

(@jiucrypto) reported

Dear crypto fam, how safe do you consider Kucoin after the hack? They seem to be be working fine... But remember when Cryptopia let people deposit funds again after they got hacked? Just to freeze everything and shut down few weeks later because they were basically broke?

D Halas

(@DannickHalas) reported

@Cryptopia_NZ I'm also facing issues on the request protocol, but cursing cryptopia at this point is useless, I believe they're working hard to get the coins back to us (finally), there's no need to rush, chill out. Worktopia > Procrastitopia

Robofus (XEP France Ambassador)

(@Robofus) reported

@Hema238224600 @ElectraProtocol everything is explained in the old article. If the airdrop was done, including exchanges, you might as well do nothing because the problem would not be resolved. And the cryptopia can last a long time still blocked (I also lost electra on it)

Dagron

(@dagron_maste) reported

@ihatecodee Nopeeee my @reddcoin that i bought in 2017 that Cryptopia has and won't ever give back is down..........

Valerios Baglaridis

(@walerikus) reported

@ChartsBtc @coinmetrics Yes, that was a wild wild west. But still, after 2017 we also had some mediun exchanges shut down or got hacked, cryptopia, coinexchange, and I can't remember but some other exchanges stopped operating.

Sergiy December

(@MarsSnigers) reported

@Cryptopia_NZ I have provided you with information on the coins left on Cryptopia. I provided the address of the wallet to which I made the last transfer LTC, DOGE and transaction id and time and number of coins. I have provided IP of which i login to the exchange.

John Hill

(@ProjmanORC) reported

@Cryptopia_NZ 1. Does "Current address" really mean "Address registered with Cryptopia"? I have moved. 2. The instructions say "Contact Customer Services" without the means or details to do so. 3. The "Raise a ticket" function only shows 3 FAQ's which don't relate to registration issues

Sunny Joshi

(@SunnyKJoshi) reported

@Cryptopia_NZ , I am not able to register on your portal with set of questions that you have. For example I do not have exact registration date and also exact transaction ID with which a transfer was made. Has anyone else faced same issue ? what is the solution ? #Cryptopia

sher muhammad

(@shermuh72771651) reported

@Cryptopia_NZ why not login success to me.i use cryptopia but unlakki it hacked.and now idonot login in my account.there is my ETNand verge coin

Mohammedali_O

(@o_mohammedali) reported

@Cryptopia_NZ If you're honest, let us login with username and password, with submitting the Passport and the holly cryptopia word and date in a paper!. Do not play with us(((((

Rohit sharma

(@rohitrks9295) reported

@cryptozeny Hey have you done your cryptopia claim process? I also got the same error that you got. I.e you have exceeded you attempts. Please reply if you have any idea!!