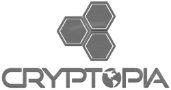 Is Cryptopia down?
Cryptopia is a cryptocurrency exchange based in New Zealand. Cryptopia also provides mining pools and auctions.
No problems detected at Cryptopia
Cryptopia problems in the last 24 hours
At the moment, we haven't detected any problems at Cryptopia. Are you experiencing issues or an outage? Leave a message in the comments section!
Cryptopia Outage Map
The most recent outage reports and issues originated from:
| | | |
| --- | --- | --- |
| La Garenne-Colombes | Transactions | |
| La Garenne-Colombes | Withdrawals | |
| Hagen | Login | |
| Coquitlam | Website | |
| Corona | Login | |
| Martinsville | Login | |
Cryptopia Comments
Tips? Frustrations? Share them here. Useful comments include a description of the problem, city and postal code.
Cryptopia Issues Reports
Latest outage, problems and issue reports in social media:
Bitcoin BTC Alt Crypto ⚡

(@CRYPT0N1TE) reported

@notsofast Well I'm down about 50% in #BTC. And I am down 100% of an unknown quantity of alts I had on Cryptopia.

Cryptofan

(@Cryptofan27) reported

@ElectracoinECA @Cryptopia_NZ Not real news coming from them. I just wonder if they know who owns how many #eca. If they do, it wouldnt be to hard to send wallets to the #cryptopia login emailadresses.

AJ

(@craigwrightcore) reported

@arabianchain any chance of getting our $dbix back from cryptopia? Had only 5k on there but I did buy averaging down to about $3......😢

Meleern

(@Meleern) reported

@jebus911 I'd hunt down the cryptopia hacker to get my bag back

Alcione Bitcoin

(@AlcioneBitcoin) reported

@DarkCryptoLord @JohnnyBlank Couple of years ago, $zap was a popular trade on kiwi exchange cryptopia. Used to have good volume there. Cryptopia got hacked (long story), they shut down. Went into liquidation. Administrators now in the process of of trying to return tokens to clients Lots of zap holders/coins

Jeff Tezos

(@tezos_jeff) reported

@davidgokhshtein @PACcoinOfficial I has **** ton of $PAC on #cryptopia !! First $PAC did a 10000:1 reverse split and then Cryptopia went down ! Lost a lot of money between those two events !!

Westbanktrash

(@FishBronson) reported

@ExposeLinda The team historically had no experience regarding running a crypto business, they had/have no funds, and they lost their biggest exchange. When cryptopia went down, Linda/Mrx went down with it. The team was incompetent with money they had and their aspirations are unattainable

Thomas da Whalerus

(@Crypto_Whalerus) reported

@AiteCoin @RealJohnDough I think most of $ECA volume went down the drain with Cryptopia. I think there is truckload of ECA missing/locked. I think volume was 700 - 1mil$

Fred

(@ISINetwork) reported

@davidgokhshtein Watch out $DCN @dentacoin they have been working hard for 3 years developping the project. Price has been push down by cryptopia hack but now its on the bottom, accumulating... It's going to rise soon.

Fred

(@ISINetwork) reported

@davidgokhshtein Watch out $DCN @dentacoin they have been working hard for 3 years developping the project. Price has been push down by cryptopia hack but now its on the bottom, accumulating... It's going to rise soon.

Luke Johnston

(@OneChance0nly) reported

@BitBitCrypto Didnt cryptopia close down?

₿itBit

(@BitBitCrypto) reported

Cryptopia is down

raiders_84

(@raiders_reload) reported

Short Term Risk ● Cryptopia is a major issue with Grant Thorton controlling more than 6.75% of the entire pool. *anyone know the exact figure? ● I will feel much more bullish for the short term once that is finally settled and they liquidate it or return it to the owners.

Prince-Prophet Coinaday 🧐

(@coinaday1) reported

@lolitsnotreal_ @WericD Bad exchanges have been one of the consistent problems crypto for a long time. NYAN currently isn't listed on any exchange and I've gotten so burned out from getting betrayed repeatedly. We were on Cryptopia for years and I lost some coins to them.

Overclocked Jesus

(@ovrclockedjesus) reported

@Gold_Pieces Cryptopia execs stole most of the coins there when they shut down and refused to return customer funds.

The Dark 🇮🇪 (VergeFaithful)xvg 🚀🚀🚀🚀

(@DaveDurran1) reported

@caariasii Lol. Think i had some in cryptopia before that shut down

Yow Animal CrypS

(@YowcrypS) reported

@trader1sz I lost a whole 800 doge when cryptopia went down. So sad.

XRPDragon💀☠B4😷

(@DragonXrp) reported

@realLisaDaly Cryptopia wasnt a reliable exchange. It always lagged, and the dev's never responded to issue tickets!

endo-G.O.M

(@MorphineEndo) reported

@unclebobcrypto once somehow got a NEO split up on cryptopia, couldnt do **** with it. uniswap has been ok the few times Ive used, except for the issue with finding drop out listings WTF does that happn? Ill be DMOR on these UNC Bob, but 5 min of rsearch on $CAP is looking sketch. NE best bet?

Christopher Erz

(@ErzChristopher) reported

@JoeyCrypto420 I count on emails & alerts. I suffer from Sclerosis & can't always get to the PC. So I set up a 2in1 for crypto/investment only(emails&alerts.) Hoping I wouldn't miss important runs or alerts. Cryptopia was a blessing. It helped me revamp my Vetting process & not 1 issue since.=)

Zabihi

(@Zabihi13) reported

@cz_binance @binance I lost all my #eca in Cryptopia. If it had been listed #eca on Binance, I wouldn't have had such a problem.

RossGA

(@R0ssGA) reported

@11_saints @SwenLink I've never had a problem on the Ogre. But it is crypto. Risk management. Never had an issue with Cryptopia either until they vanished while I had open bids there accumulating $D. Swoop in, buy/sell, pull funds. Small position sizes limit short term risk. Easypeasy.

Bex

(@Bexbexsta) reported

@tiensvdm @crypto_blkbeard Yes really lol if cryptopia hadn't of gone down I would have so many more bags of absolute shite tiens

🌶️ Patriot Mike 🇺🇸

(@PatriotMike4U) reported

@crypto_blkbeard Only a few that I'm still holding on Cryptopia. I should login and see how they're doing.

turbopants

(@turbopants) reported

@inversebrah Cryptopia going down did as well. When you're a market like btc and ltc to be exchanged against, it hurts.

OrangeDog

(@orangedog21) reported

@nicebit_net @FloridaHodl That's terrible man Can I ask what the scumbags did My moment came with the cryptopia inside job

NOBODY'S FRIEND 🐒

(@SKNIRT2C) reported

@mistarmiles Lmaooo, them no sAbi my cryptopia issues na, when I cashout dem no go still Dey 😂

TheCryptoBeauty

(@beauty_crypto) reported

I'm trying to film a #breakdown of the #cryptopia incident, to lead into my #cryptocurrency #safety #series. I'm beginning to realize the core issue might be that I'm not sufficiently funny under pressure.

CRONK (658 days to BTC ATH)

(@CryptoCronkite) reported

@tsoyza Cryptopia was an exchange for mostly low cap shitcoins that shut down b/c millions of user funds got stolen it's now been in liquidation process for a long time (and it's dead so not gonna reopen)

Westbanktrash

(@FishBronson) reported

@JonahSPRKL @FunkydogCrypto @Woodsy1983 @CoinTigerEX @AlexanderHaxton @ReySantoscrypto @cryptodrugdealz @ChristopherGwy6 @berhuan @ethereum @ERC20News @kaiwhale @ZaviWoodson1 High ROI like MRX and Sparkle isnt sustainable. MRX price was pummeled when Cryptopia went down. It wasnt because you left. You, previous members, and the current members have made mistake after mistake resulting into the death knell of MRX.