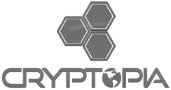 Is Cryptopia down?
No problems detected at Cryptopia
Cryptopia is a cryptocurrency exchange based in New Zealand. Cryptopia also provides mining pools and auctions.
Cryptopia problems in the last 24 hours
At the moment, we haven't detected any problems at Cryptopia. Are you experiencing issues or an outage? Leave a message in the comments section!
Cryptopia Comments
Tips? Frustrations? Share them here. Useful comments include a description of the problem, city and postal code.
Cryptopia Issues Reports
Latest outage, problems and issue reports in social media:
Aliena Thia

(@alienathiaPAST) reported

I bet are the same that took down Cryptopia because too near to an utopia with the name they usually use as beta coding and not in the "circle".

BTCIsFuUSD §Malfeitor

(@SO_guitarist) reported

@BubblesBitcoin It's hard to help gamblers and people who don't fully grasp what #Bitcoin really is... I gave my nephew $40 in bitcoin for his b-day in 2017, 0.058 BTC. My brother talked him into sending it to cryptopia to trade. I don't think cryptopia exists anymore. Lol

Smileycoin news

(@SmileycoinNews) reported

@devnullius Yeah, we loved Cryptopia until they kicked us out for no reason. Turned out SMLY wasn't their problem ...

NFTstyle

(@NfTstyle) reported

**** #Cryptopia claims portal. Return me my shitcoins NOW! Have been there for sooooo long and some of them are not shitcoins anymore!!

Shahzeb (Artist)

(@Busines73846762) reported

@Cryptopia_NZ hi my approximately 17000$ are stucked in cryptopia exchange please help #help

Thundercat_Crypto

(@thundrcattrades) reported

Anyone had success with the cryptopia **** and getting their funds back? Ive got a ton of $ETN from that ****

OG Sarcasm Protocol #Crypto Lawyer Billing Rate ∞

(@OGblockchain) reported

.@ZapProtocol is one hell of a project. First the #Cryptopia scammers targeted it (it was one of the tokens most sought after by the scammers), now there's a bogus Zap copying the exchange symbol $zap & even using "zap protocol" on its website. No one copies a failure.

Andrea Vilaychith

(@vphotography06) reported

@GrantThornton I finally got my registration email to get my money back off cryptopia after it got hacked but I have no idea the exact date of my last trades or when I registered on that site. All I know is how much BTC I had in my account THREE years ago. Any help is appreciated

Religare

(@reli_gare) reported

@GrantThorntonNZ Hi, is the registration legit for claiming funds from old account on cryptopia website?

Suxmillion

(@suxmillion) reported

@iLiquidatebots Do you know if this has an expiry ? My mother got caught up in it and i'm trying to track down her payments in so we can prove to them she's the legit cryptopia account holder and its proving quite difficult.

Mexatoshi

(@Cryptomexa) reported

@CryptoTickers $chc $snov $bts $denarius $eqt and some other cryptopia complete garbage coins i can't remember

Qadeer Hussain

(@qadqaz) reported

@LeePric06833864 I know someone who lost more than a million dollar to cryptopia exchange. In decentralised world nothing is impossible

RideTheSpiralARC

(@RTS_ARC) reported

@Andrzej95125891 @OhhhNooo9 @electroneum No they really dont & most people cant send what they ask for. Oh you were mining and decided to convert to etn on cryptopia like countless people? Impossible to prove at that point, even with wallet showing mining payments cryptopia is gone with any record of peoples trades.

Crypt0_4ever

(@4everCrypt0) reported

@BTCYN @jaygould Nice. Count me in for graduation. If you lost money in more than 1 exchange that failed then you have a masters. I have been hit by 4 different **** shows (gox,cryptopia,btc growth fund, gnr) so I'm a doctor now. Just chilling for the next 10 years so I can retire. 2030 btc=5m.

Luk

(@Luk41684228) reported

@Cryptopia_NZ Scammers...I you will have allot of problems in your poor and ugly life.. you are just a s.h.i.t. if you steal to poor people... Your future will be poor .all of you that work for cryptopia

SSVegeta

(@VegetaCrypto) reported

@Cryptopuppet66 @electroneum And one more thing u puppet. Binance would never list this ****. They can see at out right scam many years ago lol.richard ells bin talking **** for years about exchanges. Only exchanges etn was listed on was the dodgiest ones about like cryptopia..no top exchange will list this

Pumpasaurus 🧲🦖

(@Thatzcrypto1) reported

@KongBTC Someone gave me **** for having it in my bio, I told them they clearly never used Cryptopia

Crypto Hanuman

(@crypto_hanuman) reported

@ItachiRahul Yeah, we didn't lose the funds. I mean I remember I wanted to use my funds for something else during that time, but since I couldn't withdraw, it was an issue. I have lost funds in coinsecure and cryptopia hacks as well.

factistruth

(@factistruth1) reported

@GrantThorntonMT Where is my money that you hold from Cryptopia account? I have followed all the step but your not responding to your promises. I need to access to my crypto bag.

patrick smeets

(@patricksmeets01) reported

@GrantThorntonNZ Former Cryptopia Employee Pleads Guilty to Stealing Over $170,000 A former employee of the now-defunct New Zealand-based cryptocurrency exchange Cryptopia has pleaded guilty of embezzling NZD 245,000 (US $172,000) worth of cryptocurrencies and stealing customer data.

Aliena Thia

(@alienathiaPAST) reported

I think the creeps are keeping a specific coin under observation because they fear it due to its name, very very linear to that cryptopia that also took down because too much effective as a name.

Bonex Moses

(@crypto_hustles) reported

@binance Cryptopia , an exchange site crashed and I lost all my savings

m.

(@Eric81Nielsen) reported

@binance I was there when Cryptopia was the ****

★ Noora ★

(@IamNoora) reported

so y'all think cryptopia will ever give us our **** back? they just sent us appeal forms and disappeared. 🥴

Fenelus Benel

(@BenelFenelus) reported

@Cryptopia_NZ My account was locked on May 17th, by attempting many times to send information to the Portal. Then I sent a ticket to the support that answered me back on this June 28th. Now, I already sent informations for the second step verification.Thanks a lot to the Cryptopia team !

testnet jerry

(@52HzJerry) reported

Even jerries like me saw eth listed as a **** coin on the cryptopia forms... its not rocket science.

1of1Mentality

(@1of1Mentality) reported

@DJGIGABAR @PACcoinOfficial @FlareFinance I lost 40k on Paccoin when they scammed everyone in 2017 with cryptopia **** Paccoin

Cᵣyₚₜₒᵣₐᵢdₑᵣ

(@TradinginTime) reported

Having lost a third of my crypto when #cryptopia closed & despite a great experience with #Binance over 4 years I've moved 2/3rds of my holdings out Seems a coordinated regulated crackdown on them @cz_binance maybe time to split derivative products off to a seperate app / site

ミカ 🎗 🅼🅸🅲🅰🅷 | ❤️😈🎵

(@CalemJohnSmith) reported

@Liz85139 @CryptoKaleo Ive been doing that since 2013 xD I remember when I hear about the cryptopia hack (first one lol) and yeah, I was like, ****.... I left coins on there a few years back didnt I... shiiiiiiiit xD

opt1m3

(@opt1m3) reported

@NFTSiblings #Cryptopia by @RioDaubney! He's just launched a website called "Into The Metaverse".