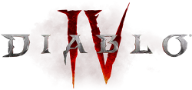 Diablo Outage Map
Diablo is a hack and slash action role-playing video game developed and published by Blizzard Entertainment. Available on PlayStation 4, Xbox One, PlayStation 3, Xbox 360, Microsoft Windows, Macintosh operating systems.
Diablo Most Affected Locations
Outage reports and issues in the past 15 days originated from:
| Location | Reports |
| --- | --- |
| Halle, Flanders | 1 |
| Sydney, NSW | 1 |
| Hilter, Lower Saxony | 1 |
| Kobern-Gondorf, Rheinland-Pfalz | 1 |
| Corbin, KY | 1 |
| Vancouver, BC | 1 |
| Shawinigan, QC | 1 |
| Draper, UT | 1 |
| Lucé, Centre-Val de Loire | 1 |
| Kettering, England | 1 |
| Ghyvelde, Hauts-de-France | 1 |
| Karlsruhe, Baden-Württemberg Region | 1 |
| Heilbronn, Baden-Württemberg Region | 1 |
| Okotoks, AB | 1 |
| Handewittbusch, Schleswig-Holstein | 1 |
| Langen, Hessen | 1 |
| Neu-Ulm, Bavaria | 1 |
| Hamburg, HH | 1 |
| Leopoldshöhe, NRW | 1 |
| Much, NRW | 1 |
| Varennes, QC | 1 |
| Nürnberg, Bavaria | 1 |
| Enschede, ov | 1 |
| Recklinghausen, NRW | 1 |
Diablo Comments
Tips? Frustrations? Share them here. Useful comments include a description of the problem, city and postal code.
Diablo Issues Reports
Latest outage, problems and issue reports in social media:
David Hibiki

(@Wolfenstein4TW) reported

@Diablo Diablo 3 runs 1080p on series.X. can we get a fix?

Justin

(@ftsihu) reported

@Diablo a recommendation to alleviate the botting issues: if an account gets kicked from 5 bounties games in a 24 hr period they get banned for 24hrs immediately following the 5th kick. This mitigates things greatly with little risk to legitimate players. What say you?

robert jordan

(@robertj84601476) reported

@Diablo d3d error is all season 22 has to offer

Paulo

(@verbete) reported

@Diablo Considering never playing your game again, since I keep getting the error 1016 disconnect notification, even though I restarted my PC and my Wi-Fi router, refreshed my IP address, updated my drivers etc...

David Koh

(@hoaxdomain) reported

@Diablo This new update seems to be kicking me out very often with error 1016! Never had it been like this before!

yann beelen

(@yannbeelen) reported

from Halle, Flanders

@mugglemama13 @Diablo Time lost error found error solved rince and repeat

Radu Canipeanu

(@RaduCanipeanu) reported

@Diablo Since patch 22 came out the game is laggy, it takes time to load inventory tabs, takes time to get into rifts and greater rifts, takes time between maps, game freezes, error code 1016 - What has happened to the game? Never had any problems before!!! Need some help pls!

Mick Sparrow

(@MickSparrow1) reported

@Diablo are you going to fix the game??? 2nd season in a row you screwed it up. dont think i will buy d4 just cos of this. :(((

shims

(@shims_m) reported

@BlizzardCS @Diablo getting error 34200 on EU atm. is there any fix to the issue?

Maestermagus

(@TheMaesterMagus) reported

@Diablo the accidental season launch on console Tuesday has allowed modded items into the regular season, this was from characters made Tuesday and never deleted. The top monk and others. Please address this issue.

ciprian

(@cipri71) reported

@Diablo chat still broken ? EU

05z1

(@theoszizproject) reported

@Diablo Seasonal buff is broken. 2 out of 5 shadow clone don't start to attack. they cut the spawn of the power pylon. And when changing levels for example going from rift lvl1 to rift lvl 2 shadow clone disappears. If in group only the one who activated gets the clone. Really?

Mitchell Jennings

(@MitchellJenning) reported

@Diablo how about you fix your potato servers?

Sean

(@SeanFromAUS) reported

@Diablo your game has appeared to have broken. i cant play adventure and says i need to update, every time i click update it the blizz client starts a scan that fails and says try again later. The game isnt playable for me now..

Beardman

(@iam_beardman) reported

@Diablo LIVE and BROKEN!