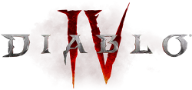 Diablo Outage Map
Diablo is a hack and slash action role-playing video game developed and published by Blizzard Entertainment. Available on PlayStation 4, Xbox One, PlayStation 3, Xbox 360, Microsoft Windows, Macintosh operating systems.
Diablo Most Affected Locations
Outage reports and issues in the past 15 days originated from:
| Location | Reports |
| --- | --- |
| Dresden, Saxony | 2 |
| Pforzheim, Baden-Württemberg Region | 2 |
| Chevilly-Larue, Île-de-France | 1 |
| Dagenham, England | 1 |
| Højbjerg, Region Midtjylland | 1 |
| Duisburg, NRW | 1 |
| Saint-Dizier, ACAL | 1 |
| Pretoria, Gauteng | 1 |
| Thonon-les-Bains, Auvergne-Rhône-Alpes | 1 |
| Gimont, Occitanie | 1 |
| Köln, NRW | 1 |
| Perth, WA | 1 |
| Mason, OH | 1 |
| Bridgewater, NJ | 1 |
| Dublin, Leinster | 1 |
| Beloeil, QC | 1 |
| Mont-Laurier, QC | 1 |
| Saint-Colomban, QC | 1 |
| Granby, QC | 1 |
| Hamburg, HH | 1 |
| Toronto, ON | 1 |
| Birmingham, England | 1 |
| San Diego, CA | 1 |
| Bordeaux, Nouvelle-Aquitaine | 1 |
| Battle Creek, MI | 1 |
| Langenhagen, Lower Saxony | 1 |
Diablo Comments
Tips? Frustrations? Share them here. Useful comments include a description of the problem, city and postal code.
Diablo Issues Reports
Latest outage, problems and issue reports in social media:
Jerkeye

(@Jerkeye) reported

.@Diablo I got to GR Lvl 70, and the Primal that dropped was a Scoundrel token. I don't expect you to fix this in the patch but can you at least apologize?

Kakulukiam

(@Dr_Rwede) reported

@Diablo Hey guys, heard about the #DH atrocious nerf that doesn't resolve the Missle Dampening issue ? No ? Good thing Wudijo got you covered. And why not nerfing the outrageous Crusaders, who basically deal insane amount of damage and clear 150s with 1 hand for 4 seasons straight ?

Kevin

(@sierralad) reported

Man, @Diablo 3 sure likes to crash if you click on an achievment. This is twice in a week.

silentXthreat

(@Michael99038419) reported

@Caleb03989287 @Diablo I love d3 though I wish we could fix the lag on higher 4 person rifts like 140+

Titus

(@titel_tm) reported

@Maleficus24 @Caleb03989287 @Diablo Oh and to fix something, blizz does this "insert *000%* damage to this set, this item does 10x more damage, you end up not thinking about builds but to check an item of a list that will give you the best (the only) way to beat 120+ gr. It's flawed at the core.

Sian Bridge

(@sian_bridge) reported

@Diablo advice pls, I'm currently playing Diablo ROS on ps3, I've just purchased ROS for my son on xbox one but for some reason the game won't load beyond 30%. Memory/internet not an issue. What are we doing wrong?

Odysseas Lamtzidis

(@odysseas_lam) reported

@AvatarDomy @kfalconspb @Diablo, we have a problem.

Jerred Webb

(@Vollkommen) reported

@Diablo Please fix runeword repair costs!

CC

(@ItsClara97) reported

@Diablo fix the horrible character models and I buy

Listtamaru

(@Listtamaru) reported

@ThaPchild @Diablo only problem is, you can't scroll all the way down

Wiedzemir

(@Wiedzemir) reported

@creece90 @Diablo Just play candy crash. Same thing.

Draeth Darkstar

(@DraethDarkstar) reported

@Diablo PLEASE reconsider how you fix Rathma's. It definitely needs help, but don't do it by taking away Skeleton Mage from the set.

Steve Anderson

(@JerseyFinFan) reported

@Diablo I know it's probably a long shot, but would we be able to login to our current D2 characters on the remaster?

2old2run

(@2OldGamer) reported

@deniponTV @Diablo I used to have that same problem, for a while had to look at diablo pages using a different web browser, not sure if it was my security settings causing it, or some sort of DNS issue

Yil

(@Yil80808315) reported

@Diablo @NatGeo Whats the Problem? I bet they have Phones!