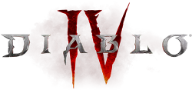 Is Diablo down?
No problems detected at Diablo
If you are having issues, please submit a report below.
Diablo is a hack and slash action role-playing video game developed and published by Blizzard Entertainment. Available on PlayStation 4, Xbox One, PlayStation 3, Xbox 360, Microsoft Windows, Macintosh operating systems.
Diablo problems in the last 24 hours
The following chart shows the number of reports that we have received about Diablo by time of day over the past 24 hours. An outage is determined when the number of reports are higher than the baseline, represented by the red line.
At the moment, we haven't detected any problems at Diablo. Are you experiencing issues or an outage? Leave a message in the comments section!
Most Reported Problems:
Sign in

Online Play

Glitches

Game Crash
Diablo Outage Map
The most recent outage reports and issues originated from:
| | | |
| --- | --- | --- |
| Osterburg | Glitches | |
| Heidelberg | Online Play | |
| Gronau | Sign in | |
| Halle (Saale) | Glitches | |
| Hannover | Sign in | |
| Krefeld | Sign in | |
Full Outage Map
Diablo Comments
Tips? Frustrations? Share them here. Useful comments include a description of the problem, city and postal code.
Diablo Issues Reports
Latest outage, problems and issue reports in social media:
Mike Wilcoxson

(@MikeW_OCA) reported

@Diablo A real Halloween treat would be to get rid of this queue System and fix your servers. You have been doing this type of thing for over 20 years… @BlizzardCS

Deeeth

(@Deeeth) reported

@Diablo I'm just another comment here complaining about the reality that I still can't play this game properly due to server and queue issues.

FullyBiked

(@FullyBiked) reported

@SimonCroisetir1 @Diablo Is it still not working?

Kev

(@kev0487) reported

@Novalene3 @Diablo That's fine but just because you are playing offline mode in what seems to be an infrequent, non-competitive way doesn't mean other people shouldn't be voicing their complaints. They need to fix these things that the majority of players are dealing with.

Novalene

(@Novalene3) reported

@kev0487 @Diablo I cant say how long I have to wait since im just playing my offline characters and skip any queue if one shows up. And maybe its when i get on but most of the time there isnt a queue or its under 100 people. Also ive never had it crash on me, takes a while to load but no crashes

Kev

(@kev0487) reported

@Novalene3 @Diablo It took over an hour to login on Saturday.. not acceptable from a company like blizzard. Especially when the game randomly crashes often and you have to queue again.

泰花彤妍

(@SONE_GG309) reported

@Diablo Quickly solve the problem of queuing and building room restrictions. There is also the problem of the game crashing N times a day. Players are not in the mood for the holidays, they are all in the queue.

rebjorn

(@rebjorn) reported

@Diablo Yeah, with these server issues it's a real horror show

Fonzie

(@Fonziewhomp) reported

@Diablo You can get cute when you fix your game. Waiting an hour in queue only to get shadow banned because of failing to join a game is just ridiculous.

Gettagrip79

(@gettagrip79) reported

@PraisedPro @NatorMVP @Diablo Not sure if they changed something, but i went to the toilet twice this evening, for just a few minutes each time. Was on character selection both times when i got back to the pc.. never had any issues like this before. It's extremely annoying.

Cobyrhey

(@cobyrhey) reported

@Diablo @BlizzardCS please fix the bug when you travel to an area and you die before the game loads in. So annoying.

Name cannot be blank

(@YousefI341994) reported

@AthienFtw @Diablo It was so bad it made national news. The last game to do that was Warzone, another activisin game, with their cheating issues.

Chris

(@AthienFtw) reported

@Na9r67763868 @Diablo Telling a community manager to go fix the game and not post nonsense is dumb as **** lol. They're literally doing their ******* jobs by posting. That's the whole *** job. Their role isn't to fix anything, it's to talk to the community. You aren't talking to the devs ffs.

Brennen

(@CountChopulla) reported

@Diablo Instead of spending all of this time posting clips@of a game no one can play. Fix the servers and let me log into games!!

Kev

(@kev0487) reported

@meatcooler @GRomePow @Diablo Fans did not want it done half assed. They wanted it meticulously crafted like the original. There are currently multiple game breaking problems which feel like they weren't even considered during the limited testing/development.

Sati_Sati

(@sati_i3) reported

@Diablo Good insect repellent. 🦟))) 🔥👀 (So, you mean the BUG fix?)

Na9r

(@Na9r67763868) reported

@Diablo Instead of posting nonsense tweets. Go and fix servers. Increase server size Pay for servers as we paid for the game And thanks goes to the real developers of diablo not u ppl who took the game and destoryed it

Na9r

(@Na9r67763868) reported

@Diablo Instead of posting nonsense tweets. Go and fix servers. Increase server size Pay for servers as we paid for the game And thanks goes to the real developers of diablo not u ppl who took the game and destoryed it

Peter Drinklage ➐

(@phicksUSMC) reported

@MawcDrums @DecayingBlond @Diablo Well I'm asleep at 8-9am so that makes sense why I haven't encountered it. So issues after work around 11pm. Apparently peak gaming time in Asia coincides with the early morning delays in the us since they are able to region swap to us when their stuff gets backed up

Roy

(@Roy84154559) reported

@Diablo I work in pest control and I can confirm: after a few of my customers burnt their houses down, they didn't have any bug problems.

Praised Pro

(@PraisedPro) reported

@Diablo Fix your damn sound glitch. I hate waiting in queue for an hour just to load in with things like jacked up sound, or invisible TP's. Also, to top it all off you have to restart the game to fix it… Your game is trash.

William

(@William87506325) reported

@Diablo One where I can login and play the game

Apex

(@Apexx39) reported

@Diablo @theneedledrop Just to let you know i waited 2 time in an over 1 hour Queue played 5 min. then crashed and now im on my 3rd Queue in the last 3 hours just to play 5 min and crash again on my Xbox series S.

Community Plays! 💎

(@CommunityPlaaz) reported

@Leonildus @BlizzardCS WOW i never seen the queue that big, mine only went to 15 at most. @Diablo i do real-time data management ; i can fix this for you in a matter of days

豚トロ

(@fattypork777) reported

@Diablo I was disappointed with the meaningless Tweet without announcing progress towards improvement. I notified the administration of this country and PSN. It's not directly related to you, but it's a problem in our country.

Augie

(@AugieDoggie08) reported

Ah yes, the ol' "Pay full price for a game that only lets you enjoy half of it" bait and switch... Classic @Blizzard_Ent @Diablo How about you fix your Online Servers you Misogynistic *****?

Jason Jones

(@fyrebird_86) reported

@Diablo My favorite build is the one where you actually make a fully functional game and don't get communication errors 50% of the time while trying to join a game, only to have it be full by the time it works right.

Jdmcarbroo

(@jdmcarbroo) reported

@Diablo When are you guys fixing these ****** up queue times?!?! Like I want a ******* refund for this bullshit. "Queue position 589." 1 hour later I'm still position 589?? How bout you ******* get off your asses and do something to fix this **** or give me a ******* refund.

Daniel jackson

(@TheDanMovement) reported

@ATVI_AB @Diablo When I wake up early to get a few hours of gaming in I end up sitting in a queue. How does that work? I was playing on Saturday night with no queue, now Tuesday 7 30 am - long *** queue. Also, fix the damn games, I want to join and create without problems.

Tony Guisado

(@__tony_g) reported

@Diablo FIX THE SERVERS GODDAMIT this is utterly unacceptable. After finishing a queue, 10mins in and I got booted out and says "Cannot connect to server" Instead of friggin sharing this nonsensical tweet of emojis, how about giving US an update on when your servers will get fixed?
Diablo Most Common Errors
List of the most commonly reported error codes and fixes:
1

1001

1002

1013

1016

14000

14001

14009

2

2600

30008

3005

3006

3007

3025

5016

511

7

blzpts00007