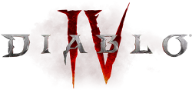 Is Diablo down?
Diablo is a hack and slash action role-playing video game developed and published by Blizzard Entertainment. Available on PlayStation 4, Xbox One, PlayStation 3, Xbox 360, Microsoft Windows, Macintosh operating systems.
No problems detected at Diablo
Diablo problems in the last 24 hours
Most Reported Problems:
Sign in

Matchmaking

Online Play

Glitches
Diablo Outage Map
The most recent outage reports and issues originated from:
| | | |
| --- | --- | --- |
| Auffargis | Matchmaking | |
| Fontaines-sur-Saône | Sign in | |
| Madrid | Sign in | |
| North Acton | Sign in | |
| Rietberg | Sign in | |
| Hamm | Sign in | |
Diablo Comments
Tips? Frustrations? Share them here. Useful comments include a description of the problem, city and postal code.
Diablo Issues Reports
Latest outage, problems and issue reports in social media:
Cedstick

(@Cedstick) reported

My other headcanon is Nomura was the sacrifice to contain Nojima's terrible ******* ideas, but much like the Dark Wanderer in Diablo 2 he has been corrupted, the seal broken - Nojima has been let loose from Kingdom Hearts back into Final Fantasy once again.

doc

(@docsquiddy) reported

@tayo_rafferty Microsoft's secret weapon is game pass, I think; $15 a month and you're getting hundreds of games, always getting their newest titles on the service (like Minecraft Diablo, coming out in a couple days). They also beefed up on studios (Obsidian! InXile! Double Fine!)

Long Live Tha Great 🏁

(@LastAfricanHero) reported

@mayham_angle If the money isn't an issue then get them and give it a try, I just don't think you'd be into Diablo (I'm not either)

Martin Annander

(@mannander) reported

@DanielAchterman @locust9 I like how it handles guns. The biggest issue with shooting in Diablo-style games is that anything off-screen becomes unreachable, which invariably favors one view direction. I felt Space Siege acknowledged this and allowed you to shoot guns without hurting the core experience.

Generally A Gamer 🎮

(@GenerallyAGamer) reported

@SkillUpYT As a person whose favorite game is Diablo 2, I can understand your problems with the game. I dont enjoy Minecraft so I have little context in that regard, but even so. It Still seems like the game should have some kind of a Crafting system with resources collected from the world

Generally A Gamer 🎮

(@GenerallyAGamer) reported

@SkillUpYT As a person whose favorite game is Diablo 2, I can understand your problems with the game. I dont enjoy Minecraft so I have little context in that regard, but even so. It Still seems like the game should have some kind of a Crafting system with resources collected from tbe world

Moreno Antunes

(@Solidous) reported

from São José, Santa Catarina

@SkillUpYT I respect your opinion, I feel in some moment of your play time you may have lost the interest because of reasons and from that point you only saw the issues, what I got from your review didn't match my view of a Diablo game, for kids / fans of Minecraft. That should be the focus

Erin Clancy

(@BazingatheoryCA) reported

@BlizzardCS good day. My Diablo 3 PTR wont update to the latest version. Tried uninstalling multiple times. And still stuck on version 2.6.8.66344. Should be 2.6.9. Have never had this issue before.

★valerie ᵕ̈ CSD📌

(@JOONG5TAR) reported

WHY IS THIS NOT WORKING ME CAGO EN EL DIABLO

Bob (Play DKC)

(@2BeAFool) reported

@RedUnitesSmash I feel an Activision character like Crash or Spyro would be chosen over Blizzard (Blizz merged with Activision after all) but Tracer is overlooked. I'd prefer Diablo, Warcraft, or even StarCraft to get a character, but I feel Overwatch would be likely so they can promote OW2.

Tom Wilson

(@MuseHill) reported

A #Diablo-esque #ARPG where you go around fixing broken pottery, restoring mausoleums, and repatriating ancient artifacts.

Chance Hall

(@chance11502) reported

@SlimeAnime Yeah, the only problem is that Diablo could've beaten her at any time lol.

Ronchy Podcasts Again

(@iamronchy) reported

It was an incredible time. It was a wild time. The bois and I would get shitty at Shenasties, and Bren would crash on my bed while I slept in the trash. Boys Night was every night. We would wake up, play Diablo II or Halo 3 ODST, then it's back to drinking when it was 3pm.

minakO

(@189Minako) reported

@Diablo Who would have guessed, but tbh i would rather wait a bit more than to play it in it's broken state.

George B

(@Kamehapa) reported

@Diablo D3:Just a quick update on PTR, we discovered some issues that came up and are needing some additional QA time with the build as we want to make sure we get something out that is thoroughly vetted on our end. PTR will not be going live today due to these additional tests needed.

Leks ebooks

(@leksidebook) reported

Diablo 3 came out on the next episode of why is steam broken

Viva La BAD

(@VivaLaBAD_) reported

@AtomicDog602 I went to Mexico in Feb and had no issues what so ever! It's the diablo sauce...and I ate 3 tacos and 2 chalupas all in one sitting =)

dwells

(@_only1dwells_) reported

@UPS you guys ******* suck and your customer service is hell sent from el Diablo himself. **** you guys.

Plague Doctor Barbie

(@kylielibrary) reported

In case you're wondering how much of a Diablo problem we have in this house, I ran an errand yesterday and to let Chris know I was on my home I texted him "I have collected all of the rift tokens and am returning to town"

Dead Carcosa

(@DeadCarcosa) reported

If Diablo 3 taught me anything it's that a decent pot of spiders will solve a lot of problems

GhostRevives

(@GhostRevives) reported

@Jumbo_Jacob Diablo unfortunately doesnt support controller on pc...theirs along way round it but its horrible. Controller is alot easier and relaxing imo and another reason its easier to stream on xbox as no gpu involved. No problems..like having a dedicated stream pc

Cole🏳️‍🌈(コール)

(@Koneko_Boy_) reported

did blizzard ever fix warcraft 3 reforged or did they just move on to **** up diablo 2

ChumpaChum

(@ChumpaChum) reported

5:20am; we're up and at em! gonna go see Earthworm Gym and then head to the market/cook and then we'll be live for the day! 🔴Aiming to be live at around 11am! (GMT+6)🔴 AND if we get any internet issues we can try the trusty Diablo 3 backup!

adsfvg

(@UpwardWorm) reported

@Silentstorm64 @PlayCrucible Yeah you are a huge baby my god, just imagine there is probably a tomorrow for you, or the next day. Grow up. There are games that had issues for weeks after their launch. Cough Diablo 3 Cough

Alex P 👹

(@SaddestRobots) reported

@nevernotdavid this is like that time people tried to 'fix' Diablo 3 with some awful color filters

Josh Mason

(@JoshMas07068344) reported

@Diablo is the servers having issues can't find the quick search to find a lobby and I've already checked my end on connection issues and it's not that

CODY YOU KNOW ME

(@CodyYouKnowMe) reported

@Diablo @Blizzard_Ent ps4 servers down..... cant join my friend we keep resetting it n still nothin...

Benny Campbell

(@BeNeTTy115) reported

El Diablo said **** that gasolina. I wanna fix this without making a fool out of you.

(=´ᴥ`) on a mental & emotional break~🍓🌻🍉~

(@kimehkimii) reported

Harvest Moon Crash Bandicoot 1 2 3 Sim Theme Park Diablo 1 2 2.5 Legend of Legaia The Sims!!! Too many to mention. Heavily influenced by my brother. 😭😣 I miss him.

Amerz

(@Amerz23) reported

@ZombPete Ahah even Diablo and Borderlands I have map issues. It's so sad. Noooo I live for the sounds haha they crack me up.
Diablo Most Common Errors
List of the most commonly reported error codes and fixes:
1

1001

1002

1013

1016

14000

14001

14009

2

2600

30008

3005

3006

3007

3025

5016

511

7

blzpts00007