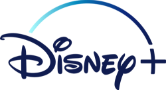 Is Disney+ down?
Disney+ is an American subscription video on-demand streaming service owned and operated by the Direct-to-Consumer & International division of The Walt Disney Company.
No problems detected at Disney+
Disney+ problems in the last 24 hours
At the moment, we haven't detected any problems at Disney+. Are you experiencing issues or an outage? Leave a message in the comments section!
Most Reported Problems:
Buffering

Sign in

Crashing

Playback Issues

Video Quality
Disney+ Outage Map
The most recent outage reports and issues originated from:
| | | |
| --- | --- | --- |
| Barcelona | Sign in | |
| Acerra | Sign in | |
| Bilbao | Buffering | |
| Berlin | Buffering | |
| Haltern | Buffering | |
| Leipzig | Buffering | |
Disney+ Comments
Tips? Frustrations? Share them here. Useful comments include a description of the problem, city and postal code.
Disney+ Issues Reports
Latest outage, problems and issue reports in social media:
robert haidusek

(@RHaidusek) reported

@martinsmadness3 @disneyplus I had the same problem with my Samsung tv. Have to run Disney+ through our fire stick on the Samsung tv

Dear Companies

(@ServiceDear) reported

@disneyplus your answers to help questions really suck 😕

Bryce William 🏳️‍🌈

(@BryceWilliam82) reported

@Roku @disneyplus Every single @Roku user should be absolutely pissed that they are denying us a service that we pay for because of their corporate greed during a freaking pandemic. Shame on you Roku. Give us HBO Max. If Roku doesn't fix this soon I'm done with them for good.

Amanda Feist

(@AmandaRoseFeist) reported

In smaller problems of the day, @disneyplus has had a compatibility error with @Samsung all weekend and our house is in a Barbie Mermaidia loop

Jonathan Helms

(@Helms_J) reported

Disney+ app is not working on my 2019 LG OR on my 2016 Samsung TV. Thanks @disneyplus!

Tony VoloKin

(@VoloKin_Project) reported

@GravXReviews @disneyplus @SamsungSupport I guess they figured it out. "It's not us you see, it's Disney's fault, but if you buy a new TV from us, well, that solves your problem."

Names go here ____

(@ReadNFLtweets) reported

@Samsung @SamsungTV @SamsungUS you all and @disneyplus need to work out your issues ASAP

Tyler Kelson #TheResistance

(@Wraithkelso) reported

@AuroraBarenzu @cinemaxwell @disneyplus I've noticed it seems a lot of modern shows are out of order on there, I think Star Wars Rebels is the only one I watched that didn't have that issue

Deepan kumar

(@deepanpower456) reported

It would be cool if some or all the streaming services just give people discounts or free subscriptions to maybe help the people in qurantine @hbomax @PrimeVideoIN @netflix @disneyplus @hulu @ABCNetwork just to name a few

ACAB Arlo

(@ArloLikesMovies) reported

@cinemaxwell @disneyplus Every catalog show we've tried to watch has had the same problem. Baffling.

Josh Stewart

(@Jojlanda) reported

@anjayajodha @disneyplus "This has been the worst day in....3 years"

Siddharth Agarwal

(@TheSidAgarwal) reported

@SamsungSupport I reached out to Samsung support and tried options like Factory reset, smart hub reset; but nothing fixes the Disney app issue. All other apps work ok. @disneyplus At this point, I am at the mercy of your team. I will hv to cancel my plan, if ur app can't function on Samsung TV

2_Jays

(@2Jays16) reported

@disneyplus please fix app for Samsung TV son wants to watch Toy Story for the 100th time 😂

Paula💫

(@mpaulacedeno96) reported

@disneyplus I'm having trouble streaming disney+ in my phone (samsung), the app opens and it doesn't load properly, please fix it!!!

Matt McGuffey

(@mwpkm123) reported

@SnethenStl @disneyplus @DisneyPlusHelp @SamsungTV A Roku will bypass that problem

Tim

(@BroadwayMan123) reported

@beckythetechy @brew_kell @isaacmacias_ @disneyplus @Pixar @Disney If parents really have a problem, they can turn that profile on. I don't see why it's anarchy to them when there is a simple solution

Schrödinger's Socially Spaced Spaceman

(@TheDeathClan) reported

@AndyDickens1 @disneyplus @SamsungUK Get you a Roku or a Chromecast. Smart TVs are the worst.

VaneS

(@Pandasita417) reported

@disneyplus I don't know if people are informing them that there's an issue with either the server of the app itself but it's not loading. And it's saying error app configure. I hope it gets fixed soon. I was just charged to it sooo... fingers crossed.

TuaPhish

(@TuaPhish) reported

@CakeUnleashed @disneyplus Having the same issue. It is a problem with the updated app. Please fix it DisneyPlus

TuaPhish

(@TuaPhish) reported

Yo. DisneyPlus. You updated your app on my LG TVs and now they don't work. Fix this please. #DisneyPlus

ColdzShadow

(@ColdzShadow) reported

@TITANTAYL0R @disneyplus Same with my TV went to watch it yesterday lol gonna have to use Xbox app for now and hope they fix it

Nicola Williams

(@nicolorus) reported

@SamsungUK @SamsungHelpUK @disneyplus @DisneyPlusUK Both blaming each other for error code 1016 which is so frustrating. Seems I'm not the only one and trying all the suggestions from Disney+ have failed... arrrgghh #errorcode1016 #MissingMoana

Cake

(@CakeUnleashed) reported

.@disneyplus please help me I am trying to access disney+ but error code 1016 keeps popping up and the app exits. Please fix this soon

David Albrecht

(@davidmalbrecht) reported

@DisneyStreaming @Disneyplus @disney @DisneyPlusHelp @Samsung @SamsungUS @LSUS @samsungsupport @mpaull @imcerdafied @Alisa_redux @docktorj @jcasano @2Earley DisneyPlus on Samsung and LG TVs is still not working, an EASY fix…take a look and read all the details in the comments…

Haren Krishnadasan

(@haren_k) reported

@disneyplus Fix your tv app

Yohann

(@Yo_web) reported

@DisneyPlusHelp Thanks @disneyplus but it is not personal issue , but the updated Disney app on LGTV @LGUS that does not work any more now for over 2 days ,no more @disneyplus on our tv

thevitalspark

(@obiwanscottish) reported

@mr_jamesc @2lmbooks @disneyplus @SamsungTV @SamsungHelpUK Samsung updated their smart tv software. It's a Samsung issue.

Timothy Larry Waters 🦈

(@Timothy_LWaters) reported

@disneyplus DONT NOBODY GIVE A **** ABOUT NO DAMN DISNEY PLUS PROMO RN!!!! WHERE'STHE ******* LINK TO HELP PEOPLE IN NEED!!!

M Tiago GS ⓟ

(@tiagodj) reported

@disneyplus please fix the "mark as watched" checkpoint. I hate to open the app and see "resume" on an episode where the only thing left to watch are the credits.

Dallas Worth

(@thisguydw) reported

Hey @disneyplus and @Samsung please get this issue fixed ASAP. This didn't happen until we got an update.