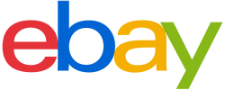 Is eBay down?
eBay is a multinational online auction website that facilites online consumer-to-consumer and business-to-consumer sales. eBay is free to use for buyers, but sellers are charged fees for listing items and again when those items are sold.
No problems detected at eBay
eBay problems in the last 24 hours
Most Reported Problems:
Sign in

Errors

Website Down
eBay Outage Map
The most recent outage reports and issues originated from:
| | | |
| --- | --- | --- |
| Hamburg | Sign in | |
| Ortenburg | Sign in | |
| Chemnitz | Sign in | |
| Bad Vilbel | Sign in | |
| Esslingen | Sign in | |
| Zürich | Sign in | |
eBay Comments
Tips? Frustrations? Share them here. Useful comments include a description of the problem, city and postal code.
eBay Issues Reports
Latest outage, problems and issue reports in social media:
Chris Rasmussen

(@chonk34) reported

I broke down and ordered a box of wrestling cards from eBay.

Adamski (staying safe)

(@Adamski2851) reported

But THEN it turns out the seller put the tape as a listing on both eBay and Amazon, and turns out I was yet again too slow. Gah.

Woodsie

(@WoodsiesGarage) reported

@Dloatman80 @eBay They did this to me, too, with a vintage watch. Loads of proof with sources, photos & comparisons, plus an actual page from the maker's archive. Nope, 'just refund the guy.' And now "There is a problem issuing this refund," so I'll probably lose my fees, too.

Bur 💻💸

(@VersedBur) reported

I recently made a mistake on one of my eBay listings 🔑 It's been harsh but customer is key After I resolved their problem, some were nice to leave positive feedback The goal is to think long term, that being in any business, no matter what it is

Jen's Allotment Adventures

(@jensallotment) reported

@MiniSmallholder We really only have issues with white butterflys thankfully. Although we do have a fox set ot two on site they leave well enough alone. I got the netting from ebay its scaffold safety netting 2x20 £18 should last me years! And its holes are small enough air and water get through

Nigel Wong

(@Planning_King) reported

@eBay_UK hello my account id is ether_2000 Trying to pay for order order 312696779664-1016929324021 Seller can't accept payments right now. Error message at payment page. eBay emailing service is not working And phone service is asking me to go online to help

Commodore Schmidlapp

(@ChrisNHarrelson) reported

@alex_budimir Ebay buyer shaking me down my saying they know the Baller Trout is in hand, while mine haven't been delivered yet.

gregg rodman

(@gregeahh) reported

@BENBALLER Yep had it happen to me once on Twitter and once on ebay already... both times for that card. I know the value is increasing but damn pull that **** down until you people actually want to sell!

Sandy Hill

(@sandra_9224) reported

@Debr1049Debra @GranniesOpinion I don't have a problem with Amazon but eBay uses small businesses

Cobwebs and Cauldrons

(@cobwebcauldrons) reported

@asphodelmoon I feel this 😩 get the same problem on EBay too

Wesley McGrew

(@McGrewSecurity) reported

You can be mad at eBay for using your browser to port scan your local host, BUT the real issue here is that your browser is so complex and has so many features that it allows for this to happen, without any kind of indication or notification.

Thx.

(@CharlesAlexnder) reported

@WolfgangBremer @paulg You guys are scaring me, I'm totally looking for the big yellow PayPal checkout button. Perhaps I should adjust my profile. Have never had a support or UX issue. Discogs/eBay/Etsy check out patterns.

Sandy Hill

(@sandra_9224) reported

@Debr1049Debra @GranniesOpinion I got the one you have in your yard, I love signs! I got it on eBay I try to give somebody else business before I break down and go to Amazon!

Nathan Cartwright

(@izuel01) reported

@iamhasscr I've had the same problem with a old note dating from 1850 the gent wasn't impressed with the condition 😂 my account got hacked by him phoned eBay they removed the neg feedback and helped recover my account as he was looking for trouble from the start lol

FrostyCherryBlossom

(@ItFrostyvamp) reported

@FreindTrey Me getting a switch is not a if question anymore, it a when and I rather it be a sooner when. There also the option of places like ebay but I don't know if I want go down that route

Chef

(@ChefsCops) reported

More to my selling limit. So even though I have about 8k in sales this month, my account and eBay think it's 15k. When I call no one can help me. I'm thinking this might end the year with some tax implications so since @eBay doesn't want to fix their problem correctly, I will.

General Starkiller

(@DarkSide75) reported

@SSSuccubus Paypal needs to fix that ****. Someone tried to do that to me on Ebay but I hadn't shipped the item to them yet. Lowlives man.

Michael Ronzano

(@whichcamefirst) reported

@Ann_Slater22 @KJP I bought one of his Madras shirts on EBay. A large. I'm 6', 175# and it was too tight. Beautiful stuff, though. One of about 15 Madras shirts I've bought (I have a problem) during lockdown. Similar problem with Shetland crewnecks.

Sports Antagonist/Card Economist (Ben)

(@ourtradingcards) reported

@cardboardicons I had just said in another thread that I have a friend who works for eBay and they are shutting down newer accounts by the dozens for fraud. Nothing surprises me at this point

Sports Antagonist/Card Economist (Ben)

(@ourtradingcards) reported

@ValleyOfCards @BigShep79 @PTBCollectibles And then there's the assumption that a lot of people are in fact making money. I would imagine there are a lot of Shenanigans in eBay sold listings at the moment. A friend of mine who works for eBay says they're shutting down newer accounts left and right for fraud

Miffed Skatz

(@miffed_skatz) reported

Ebay are playing silly ******* and I'm screaming ******* at my tablets auto correct. Need to calm down asap.

Dave D 💛💙🏕️🚶‍♂️

(@YorkshireDaveUK) reported

@motorbikecamper I just got the OEX bush bag as it's 10% off on eBay, I just wanted one to cover my sleeping bag when inside my tent in Winter, Don't want the down getting wet....

Exposing Toxic Psychopathic SuperTroll Narcissists

(@TOXIC_TO_TROLLS) reported

@dorset_eye Short term memory problems of course, convenient, or pehaps she has eliminated the memory by sniffing some Xenon gas, only £8.00 per memory on ebay right now. It is also used for car headlights, so perhaps one burst and seeped into the car and she breathed it in. 😂🤣😂🤣😂🤣😂

Jeremy Yip

(@JerYip) reported

@FrankM009 @AskeBay Chatted & also called Canada Post on 19 May. Both agents told me that they're not blocking inbound packages from China, which is contrary to what eBay is telling their Chinese sellers. I suspect it is just China Post that is discouraging shipping Canada because slow processing

Brandon Holtz

(@brannn26) reported

@eBay please fix your policy on buyers not paying you for items they've purchased. I'm not going to wait over a month to relist and item when the buyer sends an email clearly stating he's not going to pay for it.

カラメル 落とす ✈️

(@ponyidle) reported

@faultywarrior @seopirath @EmberFoxie Huh, I got mine from some local company's surplus, and the amount of issues I ended up having to fix was too much to keep them around. Not tried EBay yet as I've always been hesitant due to frequent scams on there.

Katie Ryan

(@katierrrry) reported

@PointHorrorPod I may have just broken my own rules for buying the books (car boot sales and charity shops only) and gone for The Yearbook on ebay.

JesterSMX

(@JesterSMX) reported

@WatchTheBreaks Buying through eBay will help keep print runs down

Artlee Cedano

(@UptwnLee) reported

I just missed out on potentially purchasing the greatest Porsche hat, **** you guy that bought it, **** you. 💔💔 eBay is the place to get your heart broken faster then a breakup.

Jake

(@TwinsJake) reported

Messages today are going to be extra slow. I have an eBay backlog I need to catch up on first.