HBO Max Outage Map
The map below depicts the most recent cities worldwide where HBO Max users have reported problems and outages. If you are having an issue with HBO Max, make sure to submit a report below
Loading map, please wait...
The heatmap above shows where the most recent user-submitted and social media reports are geographically clustered. The density of these reports is depicted by the color scale as shown below.
HBO Max users affected: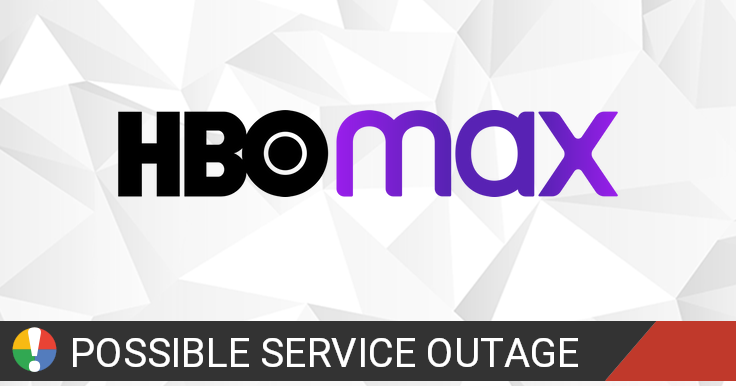 HBO Max is an American subscription video on demand streaming service from WarnerMedia Entertainment, a division of AT&T's WarnerMedia. The service launched on May 27, 2020.
Check Current Status
Most Affected Locations
Outage reports and issues in the past 15 days originated from:
| Location | Reports |
| --- | --- |
| Mexico City, CDMX | 15 |
| Villavicencio, Departamento del Meta | 13 |
| Pereira, Departamento de Risaralda | 9 |
| Madrid, Comunidad de Madrid | 7 |
| Bogotá, Distrito Capital de Bogotá | 5 |
| Guadalajara, JAL | 4 |
| São Paulo, SP | 4 |
| Rio de Janeiro, RJ | 4 |
| Seattle, WA | 3 |
| Ciudad Victoria, TAM | 3 |
| Sabadell, Catalunya | 3 |
| Monterrey, NLE | 3 |
| Arapiraca, AL | 2 |
| Guatemala City, Departamento de Guatemala | 2 |
| Londrina, PR | 2 |
| Dallas, TX | 2 |
| Brasília, DF | 2 |
| Campinas, SP | 2 |
| Alicante, Comunitat Valenciana | 2 |
| Las Palmas de Gran Canaria, Canary Islands | 2 |
| Valencia, Comunitat Valenciana | 2 |
| Sevilla, Andalucía | 2 |
| Curitiba, PR | 2 |
| Medellín, Departamento de Antioquia | 2 |
| Auburndale, FL | 2 |
| Chihuahua, CHH | 2 |
| Parker, CO | 1 |
| Derby, KS | 1 |
| Salamanca, Castilla y León | 1 |
| Villajoyosa, Comunitat Valenciana | 1 |
Community Discussion
Tips? Frustrations? Share them here. Useful comments include a description of the problem, city and postal code.
Beware of "support numbers" or "recovery" accounts that might be posted below. Make sure to report and downvote those comments. Avoid posting your personal information.
HBO Max Issues Reports
Latest outage, problems and issue reports in social media:
hj.etage 🏴‍☠️🏳️‍🌈 RENEW OFMD

(@solidly_fluid) reported

someone said a month ago that with the amount of love ofmd is getting it will be hated by the same people in about a month or two. well it's not true, but people do start picking up fights and creating problems where there are none?? @hbomax it's time to #RenewOurFlagMeansDeath

Linda 💕

(@InSaNeLyBoReD) reported

@hbomax Episode 1 will not play it just spins and says playback failed. I put on episode 2 to see if it will play and it does. I put a movie and it works fine. Just having the issue with episode 1.

Mandy ODC

(@tacobellyummy) reported

@hbomax isn't working and won't let us watch even though we pay for HBO. It won't recognize our subscription 😭😭😭 please help @HBOMaxHelp

LizaM

(@gotchatheregrin) reported

@hbomax We started watching this but the editing is so awful that we had to stop. Too drawn out. And we didn't realize that in the very first episode you see things you can't unsee.

Ryan Ashby

(@RyanInAuburn) reported

from Lake Bowman Mobile Home Park, Washington

hey @henrytcasey I just read your @hbomax article. Great read. Content is fantastic, but issue I have with HBO Max app is how terribly it was constructed. "Renew Download" function doesn't work , downloads play about 1/2 the time when offline & apo shuts down when downloading.

Lanz🇳🇿Snyderfan,ProdigalSon,AyerCut!

(@Lanz_J23) reported

It's not right, it's not ok we have soooo many questions. Work smarter not harder, s3 is pretty much written locked in a vault somewhere, we the people want to see it on the screen. Sooo when do table reads start?? #WeLoveRumours @hbomax @NeonNZ #SaveProdigalSon

#TrumpEmboldenedPutin

(@Terry_Wechsler) reported

Love Collette, Firth & Posey, but after watching ep 1 of #TheStaircase on @hbo/@hbomax, feel tt's an hr of my life I'll never get back. Read summary of the case on Wikipedia and tt's all I need to know about that awful case.

J

(@XoJa777) reported

@hbomax anyone else getting constant playback failed error when trying to watch ANY SHOW on this streaming service???? Doesn't happen on any other app I have. #hbomax

kaio

(@falsier) reported

@sikaffy @HBOMaxHelp Did they fix it for you? I'm on android tv too and that's all I see when I try to watch anything for the past 2 weeks. All I get from their staff are automatic ****** responses 😒

Matt D Hansen

(@mutonson) reported

@hbomax your app sucks. I'm in the hospital and Netflix, Hulu, and even live sports work fine except you.

#SaveLegendsOfTomorrow | ric | tv lover

(@trandomGO) reported

.@hbomax please help and #SaveLegendsOfTomorrow! The cast, crew, and fans deserve a proper ending to a series that has gone on for SEVEN SEASONS. #LegendsOfTomorrow @HBOMaxHelp

Love4You

(@Love4Yo95312565) reported

@HBOMaxHelp all #ourFlagMeansDeath. roku LT.tried updating software(up to date),changed roku cc settings to default,changed them back to basic settings,turned cc of&on on app,restarted app,nothin worked. cc works on all other apps. i hear this is an ongoing issue with YOUR app&its ADA violat

RicketyCat

(@RicketyCat) reported

It's pretty sad that @discord has a better passthrough and stream capability than @hbomax . I can't even get the landing page to load. And, no, I won't give you particulars because you already know it sucks. Me telling how it sucks in particular will not help people in general.

Lanz🇳🇿Snyderfan,ProdigalSon,AyerCut!

(@Lanz_J23) reported

It's not right, it's not ok we have soooo many questions. Work smarter not harder. #WeLoveRumors S3 Prodigal Son script locked in a vault somewhere. We the people deserve to see where our show was going next ,Sooo when do table reads start?? @NeonNZ @hbomax #SaveProdigalSon

Jojo

(@the_other_jojo) reported

Okay, maybe my plans have to change. @HBOMaxHelp All my language settings are set to "English," but Our Flag Means Death is playing the Spanish dub! It's stuck that way even when I restart the app (Samsung TV). This is a very silly glitch.
Check Current Status