Playstation Network (PSN) Outage Map
The map below depicts the most recent cities worldwide where Playstation Network (PSN) users have reported problems and outages. If you are having an issue with Playstation Network (PSN), make sure to submit a report below
Loading map, please wait...
The heatmap above shows where the most recent user-submitted and social media reports are geographically clustered. The density of these reports is depicted by the color scale as shown below.
Playstation Network (PSN) users affected: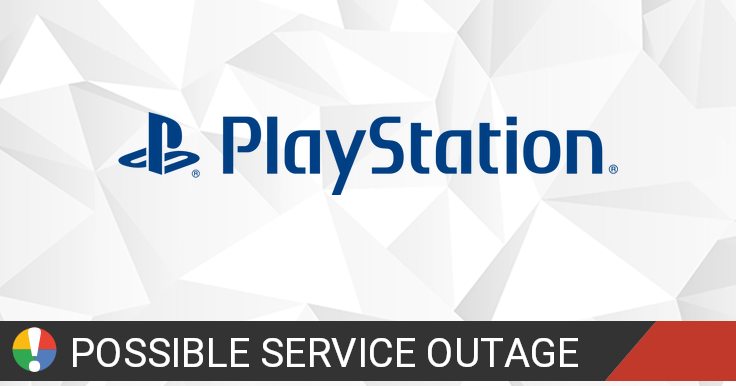 PlayStation Network (PSN) is a digital media entertainment service provided by Sony Interactive Entertainment. Launched in November 2006, PSN was originally conceived for the PlayStation video game consoles, but soon extended to encompass smartphones, tablets, Blu-ray players and high-definition televisions.
Check Current Status
Most Affected Locations
Outage reports and issues in the past 15 days originated from:
| Location | Reports |
| --- | --- |
| São Paulo, SP | 74 |
| Merlo, BA | 32 |
| London, England | 32 |
| Rome, Lazio | 21 |
| Paris, Île-de-France | 20 |
| Milan, Lombardia | 20 |
| Mérida, YUC | 19 |
| Sydney, NSW | 18 |
| Melbourne, VIC | 16 |
| Manchester, England | 10 |
| Dublin, Leinster | 9 |
| Adelaide, SA | 8 |
| Corgoloin, Bourgogne-Franche-Comté | 8 |
| Glasgow, Scotland | 8 |
| Naples, Campania | 7 |
| Cancún, ROO | 7 |
| Madrid, Comunidad de Madrid | 7 |
| Leeds, England | 7 |
| Leicester, England | 7 |
| Brisbane, QLD | 6 |
| Aberdeen, Scotland | 6 |
| Montréal, QC | 6 |
| Hamburg, HH | 6 |
| Berlin, Land Berlin | 6 |
| Rio de Janeiro, RJ | 6 |
| Juárez, ROO | 6 |
| Campinas, SP | 6 |
| Santo André, SP | 6 |
| Mönchengladbach, NRW | 6 |
| Bristol, England | 6 |
Community Discussion
Tips? Frustrations? Share them here. Useful comments include a description of the problem, city and postal code.
Beware of "support numbers" or "recovery" accounts that might be posted below. Make sure to report and downvote those comments. Avoid posting your personal information.
Playstation Network (PSN) Issues Reports
Latest outage, problems and issue reports in social media:
Alek Leonard

(@LeonardAlek) reported

@TyGoCraazyy @AskPlayStation it's got network issues. mines got the same. i guess this was part of the risk when we bought it early :( you can try playstation support but they'll just send you a new one but they all have network issues

STFUTTMIAOTS🏰⚔️

(@MadeMePerfect) reported

PlayStation shoulda kept **** how it was like 6 diff groups be having me lagging like a mf

Hope

(@Hope12369) reported

@AngelaP29 @AskPlayStation I had similar issue but after contacting help for weeks no reply a friend recommended me to #ramon_hack12 on Instagram or text him on WhatsApp +12264555846 he helped me recover mine in less than 30mins

Shay Farsi

(@ShayON_FGC) reported

@congojungles @FATALENIGMA Nope ypu don't understand , vast majority of subscription and service revenue coming from Consoles for both PlayStation and Xbox. Statistically speaking it is still about selling HWs because HW sales = subscription revenue

🤪

(@holdgmeforever) reported

My messages are not working and I can't join a party with my friends @AskPlayStation

niggins

(@TaiahDactyl) reported

honestly just wanna buy a PlayStation and beat crash bandicoot over and over and over

Chung Lee

(@chenchiu9) reported

@PlayStation @PlayStation please fix Saints row 4 it crashes on startup for the past 3 years

Chaos (Erin) 🐉💀🌱 💗💛💙 || BLM

(@ChaosDragoness) reported

So I find I'm playing Crash 4 better on PS4 than on Xbox One strangely enough. Maybe it's because I grew up playing the PlayStation console family more than anything else, so I'm more intimately familar with the controller of this system.

james fleming

(@jamesfleming19) reported

@AskPlayStation Would be good if Sony got on top of all the problems with ps5 power issues for a start

Ryan B

(@beggarscoin) reported

@Rainbow6Game imagine losing a ranked match on PlayStation bc my team is all controllers & the other is all on MnK & messages trash talking despite barely winning 5-4 bc @ubisoft is their MVP for not stopping the MnK problem on their platform.

LarryDoesArt

(@AnnoyedLombax) reported

It works but I think it needs repairs wifi dosnt work and no surprise cmos battery is dead although I think wifi is a software issue not hardware it goes to wpa most new routers use wpa2 now so I'll figure out a work around to update system before psn is shutdown for it

James

(@James43060) reported

@kizletwiggle @AskPS_UK my daughter's account got same similar issues. i contacted support services but they wouldn't reply me. I got referred to @cyberbrainsecurity1 on Telegram and they were so helpful and reliable. am sure they can help you.

Ian Miller

(@Phoenixflameze) reported

@AskPlayStation hey I was just wondering if I could get help or a love chat about Spotify connectivity? I'm stuck with the "Spotify account already linked" problem and have searched for a solution but can't find one other than a live chat or something of the sort.... help please!

Atul Shivtarkar

(@AtulShivtarkar) reported

@AskPlayStation I have done database rebuild, still my the PS4 is running very slow. I did not face any issues prior to the last system update, FYI my PS4 has been well maintained.

Lisiate Rael

(@Otai4u) reported

@AskPlayStation what does my ps plus account being suspended have anything to do with my streaming accounts? how are you going to restrict access to a streaming service that has nothing to do with PlayStation. Make this make sense.
Check Current Status