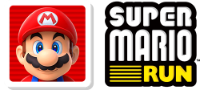 Super Mario Run Outage Map
Super Mario Run is a side-scrolling, auto-running video game developed and published by Nintendo for iOS and Android devices. It was released first for iOS on December 15, 2016, and will be released for Android in 2017.
Super Mario Run Most Affected Locations
Outage reports and issues in the past 15 days originated from:
| Location | Reports |
| --- | --- |
| Pueblo, CO | 1 |
| Rio de Janeiro, RJ | 1 |
| Latham, NY | 1 |
| Genoa, Liguria | 1 |
| Montigny-lès-Metz, ACAL | 1 |
| London, England | 1 |
| Menen, Flanders | 1 |
| Cardiff, Wales | 1 |
| Bengaluru, KA | 1 |
Super Mario Run Comments
Tips? Frustrations? Share them here. Useful comments include a description of the problem, city and postal code.
Super Mario Run Issues Reports
Latest outage, problems and issue reports in social media:
Jesse 🖥️

(@Jesse4060) reported

@Mevans2703 @Kutairo_ Just checked, no where on the Mario wiki, nor the normal wiki, does it say Super Mario Run is a mainline game. Mario Kart Tour's entry on the Mario wiki does, however the reference for it links to an error page so...

🎮°Renny • GamerGirl™°🎨

(@Rennygamergirl) reported

@vjw2005 @SyrupBay But at least Daisy appeared in Super Mario Run and Mario Maker which are her 2nd and 3rd Mainline installment appearances. They should just have her show up whenever Peach does so they can fix this mess.

Brian Vaira

(@VairaBrian) reported

@gillythekidYT It should have stayed a mobile game. If this was a spinoff title like super Mario run, there'd be no problem, but people have wanted a true sequel for a decade. At least The End is Nigh exists.

Phil Johnson 🇺🇸

(@philjohnson1209) reported

Even Nintendo hasn't been able to have a good track record. Pokemon Go was good, but lasted only a month before the hype died. Mario run is good, but most of it is behind a paywall. And lots of people had an issue with Animal Crossing: Pocket Camp. Same for Mario Kart Tour.

Sky... 2!

(@Taco_Night_) reported

There was definitely a time when Nintendo just let Mario run rampant. Do ANYTHING. Make WHATEVER you want up, have some Goomba OCs, maybe the Koopalings sing, just have fun with it, that's what Mario's about!! Now it's more like "THERE ARE STRICT RULES WHICH CAN NEVER BE BROKEN"

Pikatwig

(@Pikatwig1) reported

@NJKuecken @thetreyceratops They run ALL of the Nintendo mobile games (bar maybe Super Mario Run). So, they run the two games with a monthly subscription pass, various lootboxes, and other problems.

SoloJustus 👑

(@SoloJustus) reported

@Bopepoo1 @nataliepthatsme @MarioBrothBlog Yeah but it kinda sucks tbh. I remember seeing something about New Super Mario Bros. Wii actually planning to have Peach playable but her dress was an issue to animate so they scrapped the idea. And then they did get her to work for Mario Run which I find interesting

🎃🍫Trick or Tsuki🍫🎃

(@SsjTsukii) reported

@CB4Smash Super Mario run - boring, shallow, only made to have an official Mario game on mobile Sonic dash - decent, pretty fun, have good memories of playing it when it dropped Crash - haven't played it, looks great (still not fond of the look)

wario land, cretin

(@warioworld2when) reported

@CB4Smash haven't played crash yet but despite its barebones content, mario run has some really cool mechanics so that wins

🎮°Renny • GamerGirl™°🎨

(@Rennygamergirl) reported

@BizzyBeingBored Sometimes Daisy despite being headstrong can get herself into trouble like when she'd gotten lost in Bowser's castle in Super Mario Run and Mario had to rescue her. The reason why i stated that Mario was sometimes rude is because of how he acts in the MSM interview

Christopher

(@SaturdayCrash) reported

I'm about to Super Mario Run away from my problems

detrimi (comms open)

(@dummytri) reported

@SySAmii_ ??? login to your nintendo account that you linked to mario run

BlackSheep

(@RetroRam) reported

@retro_respawn @Nintendo I had trouble yesterday logging into Mario run. It rejected my password then accepted it on the second attempt. Wasn't a typo - I'd copy pasted it.

Rosa

(@RosaWasClaimed) reported

@therealkingjben @NintendoAmerica Never had any issues but thats just me I had to reset the cursor every 5 seconds and there were always moments when the controls bugged out and made mario run in circles mainly on the small planets which got frustrating

hatok controversial take but fascism is bad

(@HatokTalk) reported

analysts will be like "there's no reason to worry about the Mario 3D Allstars collection going away in 6 months as gamers can get their Mario fix from super Mario Run available on iOS and Android"