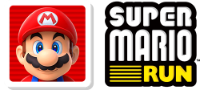 Super Mario Run Outage Map
Super Mario Run is a side-scrolling, auto-running video game developed and published by Nintendo for iOS and Android devices. It was released first for iOS on December 15, 2016, and will be released for Android in 2017.
Super Mario Run Most Affected Locations
Outage reports and issues in the past 15 days originated from:
| Location | Reports |
| --- | --- |
| Valencia, Comunitat Valenciana | 1 |
| La Garenne-Colombes, Île-de-France | 1 |
| Santiago, Región Metropolitana | 1 |
| Denver, CO | 1 |
| Naucalpan de Juárez, MEX | 1 |
Super Mario Run Comments
Tips? Frustrations? Share them here. Useful comments include a description of the problem, city and postal code.
Super Mario Run Issues Reports
Latest outage, problems and issue reports in social media:
𝕯 𝖊 𝖑 𝖑

(@Enciscer) reported

i really hope Pokemon United is not a watered down MOBA or else it's gonna crash and burn along with Mario Run.

Carlos Contrarian

(@Dagr8_Carlos) reported

@Trigger_215 @MisterSureShot @SamE90204029 Too many NSBM? They fixed that. It's called Mario Maker. Overpricing? They're the Disney of Gaming, of course they run their business like a monopoly. Ignoring all the issues of the 3D games like camera, level design, collission, pacing & gameplay? Thas Easy, you're 2 nostalgic.

Idibid

(@Idibid25) reported

@MSUSportsNews2 @Ballislife @cassiuswinston LeBron is their main ball carrier, in fact he never needed a pg is whole career that's why he had problems with Mario Chalmers and Kyrie Irving. LeBron is better with a pure defensive pg like Rondo, someone who will let him run the offense...

NoveDi

(@novedi_9d) reported

"(...) upon the levers, upon all the apparatus, and you've got to make it stop. And you've got to indicate to the people who run it, to the people who own it that unless you're free, the machine will be prevented from working at all." - Mario Savio

Rocket

(@RocketJimmer) reported

@SilverNick5 @holypizza64 @twip98 Lost world was a mario game with the occasional mach-speed section disguised as a sonic game. It's so slow and grueling; hell, it even has a RUN BUTTON. Forces was the first boost game accurately described as "boost to win". It also rehashed level aesthetics for the 100th time.

Darren Seals

(@straitchasin100) reported

Lowkey it's not it's not a 60 problem or a OKC problem.. it's like Mario.. each board got different stuff to jump over.. you can't run from it..

Gamecube 16 Gaming

(@16Gamecube) reported

peach gave up one run thanks to baby mario error in center field and what a nice play from petey phirana to get out of this mess The game is still tied 1-1

TheFatCatPlays

(@mavvodo) reported

@ActionCoaster I played CTR extensively and it was pretty fun it was just your run-of-the-mill like Mario Kart style driving game you know you can't really complain the seasons were alright the online was alright if that was me I'd probably save up for the new Crash Bandicoot game

Fasha (DM me for worst video ever concieved)

(@FemaleIts) reported

@DLinkess He seems more like he would play mario 64 ds i dont think cell would like a slow game like pokemon he also might like speedruns, always trying to perfect his run

Executive Produce

(@Exec_Produce) reported

People love to blame video games for all kinds of societal problems, but across the nearly 3 decades I've played Mario games, I've never once had the urge to run around as a "mad italian jumping on god damn turtles."

PKBanjo

(@PKBanjo) reported

And because of cartridge space and development time this was the only way to make the game as long as it was. I have a few other problems but in the long run I think this is the one that ended up hurting the Paper Mario series the most in the long run

zonic

(@RubyPassage) reported

@Platitudinous_X yeah thats the problem i mean. like you cant just say No Gacha and make it theres so much stuff that has to change. there's a reason why mario run didnt use that format at all

Blurry-Eyed Bat

(@blurryeyedbat) reported

@Hevymin They might still support the games that already came out. I'd still like Mario Run to keep working in the future.

Fabrice Breton

(@COWCATGames) reported

@Python_Blue The few I've played all had the same issues - imprecise touch controls (that's a given), riddled with microtransactions and Pay 2 win gameplay. A shame Super Mario Run didn't work commercially because it was the right model for players IMO - free to try with one paywall.

Zareph 🐉 (Commissions open!)

(@ZarephGuardian) reported

@Toadsanime @raz_swirl Not going to lie, I would much rather them try to fix the issue with scalpers reselling the Switch consoles for outrageous prices. I'm not really a fan of many mobile games and while I've tried super Mario run, and AC pocket camp, it's not quite my cup of tea.