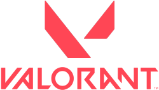 Is Valorant down?
Valorant is a free-to-play multiplayer first-person shooter video game developed and published by Riot Games.
No problems detected at Valorant
Valorant problems in the last 24 hours
Most Reported Problems:
Sign in

Online Play

Matchmaking

Game Crash

Glitches

Hacking / Cheating
Valorant Outage Map
The most recent outage reports and issues originated from:
| | | |
| --- | --- | --- |
| São José | Sign in | |
| Round Lake | Game Crash | |
| Pamplona | Sign in | |
| Almaty | Online Play | |
| Larrey | Game Crash | |
| San Giovanni la Punta | Online Play | |
Valorant Comments
Tips? Frustrations? Share them here. Useful comments include a description of the problem, city and postal code.
Valorant Issues Reports
Latest outage, problems and issue reports in social media:
just_jun2

(@its_me_j2tao) reported

I just heard Yassuo talk about wearing glasses only for FPS games while he was playing league. Then I thought maybe I should wear my glasses for Valorant. Then I thought, yea, they definitely won't help my Valorant issues. haha... #Practice

Aim Coach

(@Icoachaim) reported

I can't believe how bad the input lag is on Valorant compared to Overwatch, I'm not even exaggerating it's like night and day

Skoll

(@SkollTV) reported

People talking trash on #valorant for bad frames, cheaters, and toxicity then going back to CS:GO. LMAO CS:GO has had 8 years to improve, made billions, and still has those same issues. Rather than improve the core game, optimization, and AC they focus on a BR and battle pass🤣

Seph

(@SephSquid) reported

Planned to stream Valorant tonight, but ear problems came back. Can't hear s**t, cap'n 😟

Ytg Ex

(@ExYtg) reported

Yo epic fix your damn game Fortnite with the carry thing it's b to carry and I pressed y and started carrying for no reason no wonder why people switched to modern warfare and valorant

『Stich』

(@StichYorknew) reported

SOME KID IN THE VALORANT LOBBY WAS YELLING CUZ OF LAG EVEN THO HE HAD 10 PING AND WE ALL STARTED BULLYING HIM LOOOOL

Tequila

(@tequila_xx69) reported

Please @PlayVALORANT Fix the ranking!!🙏🙏 #ranking #VALORANT

Thompie

(@TheThompie) reported

@PlayVALORANT Valorant isn't really ready for launch in my opinion, but please fix the rank system and get it out soon as possible. This **** is going to get boring real quick with only unrated as a category.

Eris

(@Erisbtw) reported

My biggest issue with Valorant is the ranking system, you derank/rank up WAY too easily, getting match mvp in 9/10 games getting 20-30 kills and I still derank because of my team...

Shneaky🦧

(@shneakyyy) reported

@Icoachaim I have 0 FPS issues with valorant

silvia

(@silvia) reported

Almost got my first ace in valorant but lag cockblocked me 😔

Nathan Stienbarger

(@DarkBiCin) reported

@PlayVALORANT can you please fix's raze bomb buddy. there is no reason it should aggro cyphers camera #VALORANT

Zenio

(@ZenioYT) reported

Got penalized an hour for leaving a valorant game because of a loading glitch. Couldn't physically load into the game while my team was playing without restarting my pc. Shouldn't be penalized for the games mistake @PlayVALORANT

cait

(@caitkappa) reported

@DES_AdamN valorant has 1/10th of the problems overwatch has had for years at this point

Adam Nachmias

(@DES_AdamN) reported

@caitkappa I mean Valorant's cool but it's still got its problems

bpelly

(@bpellyGG) reported

@Dexerto Once they fix the bugs and peeker's advantage/ping issues, VALORANT

Anvil Cam

(@anvil_cam) reported

@PlayVALORANT Hello Valorant devs can you fix the hitboxes by any chance that would be great before I break my keyboard. Take care.

RezziRunsYou

(@RezziVR) reported

If you dc in @valorant comp games you should be banned for 3 days not including people that crash

purehavuk

(@purehavuk) reported

@katawangaming Valorant and Doom both cause issues, even when you're not playing. Kernel mode exceptions continue happening because they're always running.

Katawan

(@katawangaming) reported

@purehavuk Ughhhh it's so frustrating cause I never had problems with the game until recently. Game has been crashing non stop. But my stream was laggy last night apparently too while I was playing apex which made me wonder if it wasn't just Valorant

Joey

(@JoeyBrna) reported

@Icoachaim @BramzaGOD Hopefully they will fix amd cpu with valorant, because be limit on same fps with low settings and high settings is really funny :D

𝕋𝕖𝕡𝕖𝕩

(@TheShadow_999) reported

@Probro505 Probably because they announced the official release early and there are still problems with VALORANT rn, lmao

GamerCrunchy 🍪

(@ThatCrunchieBoi) reported

My computer has been giving me major problems recently. So I have another drunk video that I recorded by myself a while ago, which will come out next. My pc upgrade is coming soon! So hopefully my Valorant videos WONT F****** LAG! 😡😡😡

Qwad

(@Qwadruple) reported

Got the beta charm, so I'm done with the Valorant beta. I still think the game has potential. I just hope they add more maps fast. Everyone's getting tired of the game because the maps are too repetitive. Adding just one more map won't fix that, plus all of the FPS issues.

liar

(@Liartago) reported

@Icoachaim I mean csgo has gone through lots of polishing and valorant is still in beta, they are doing a lot to fix fps before launch

IceAge

(@IceAgeFighter) reported

please fix comp valorant, I only get people that disconnect

Valorant Tournaments

(@ValorantEvents) reported

Time to get your last competitive Valorant fix before the beta goes offline 😨

#MocK badgers

(@KBadgerfn) reported

anyone had the error code bootstrapped package pop up from valorant if so please hit up my dms or the replies

Foxxa

(@itsfoxxa) reported

Played DBD and everything was fine, I launch Valorant and my game is glitchy and ends up crashing, I launch Valorant and get an error, restart PC and get back in game, still lagging. I rage quit and launch CSGO and the same lag happens (vanguard is still running in the backgound)

Typher

(@Typherr) reported

Yes Valorant is not completely ready for release. But they're going about it in a smart way. Taking the servers down; hopefully they fix issues during this time. No ranked on release; good in my opinion. The Devs have to push the game out if they're told. I believe in them.