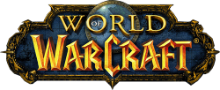 Is World of Warcraft down?
World of Warcraft is a massively multiplayer online role-playing game released in 2004 by Blizzard Entertainment. It is the fourth released game set in the fantasy Warcraft universe, which was first introduced by Warcraft: Orcs & Humans in 1994.
No problems detected at World of Warcraft
World of Warcraft problems in the last 24 hours
At the moment, we haven't detected any problems at World of Warcraft. Are you experiencing issues or an outage? Leave a message in the comments section!
Most Reported Problems:
Sign in

Online Play

Game Crash
World of Warcraft Outage Map
The most recent outage reports and issues originated from:
| | | |
| --- | --- | --- |
| Fort Worth | Online Play | |
| Manchester | Online Play | |
| Paris | Sign in | |
| Eberswalde | Sign in | |
| Königs Wusterhausen | Sign in | |
| Morelia | Sign in | |
World of Warcraft Comments
Tips? Frustrations? Share them here. Useful comments include a description of the problem, city and postal code.
World of Warcraft Issues Reports
Latest outage, problems and issue reports in social media:
Rick Ambrose

(@Rixaholic) reported

@Warcraft Ordered BFA 6 days ago yet I still have a trail account beware people the customer service is non existent

John Brock

(@OneC3nt) reported

@Warcraft Is your billing system down? Been trying to sign back up all evening and keep getting errors from your site. I've tried 3 browsers and 2 computers.

DotEleven

(@DotEleven) reported

@BlizzardCS account. Like, seriously @Blizzard_Ent your customer service apparently doesn't listen at all. #Overwatch #Hearthstone #WorldofWarcraft

Brandon Kruse

(@NofacE_AnoN) reported

@WarcraftDevs @Warcraft @WatcherDev I have been trying to level up my Sha'tari Defense rep but there is 5 Druid bot standing at Bladefury's Command sunfiring away and using the Dreanor boomerang to collect the gold. It is an easy fix to change the boomerang to not work with

Despo

(@TRDespo) reported

@DottzGaming @Warcraft I always play to like level 15 and want to fall asleep lol idk why the worst mmos ever kept me interested till 50. Idk why I have so many issues with wow

Durly

(@Durly1718) reported

Do not want WoW Companion App. Fix the actual game. Oh wait they're not. Shadowlands looking like Strike 3 Warcraft Devs. Strike 3.

『Matt』

(@Mythundios) reported

@MakerVase @nf_rnal @Atomic2602 @Towle_Nathan @Warcraft not really. i just understand its blizzards game not mine, I do not own the game i just pay for their service.

『Matt』

(@Mythundios) reported

@_Midnighterz_ @MakerVase @Atomic2602 @Towle_Nathan @Warcraft right, we dont even own the game, we just pay for their service people forget that. blizzard could legit go and ban or suspend any or delete their account.

Lunomuro

(@Lunomoron) reported

@GuyGengar @JohnRoupakas @Warcraft Account sharing is a pretty common rule to be broken. Most people did not recieve a permanent ban for doing so, and the person with whom Reckful shared his account wasn't even banned permanently. It seemed someone at Blizzard simply didn't like Reckful much.

Souma

(@TherealMervil) reported

@j_heezy19 @lolKoro1 @MastermindSC2 @Warcraft Bro your getting confused. Im agreeing with parts of your points but your not understanding the difference between quietly breaking the rules and telling no one and streaming yourself breaking the rules to tens of thousands of people. You clearly have an issue with Blizzard.

Shado

(@Shadowstorm_ed) reported

Anyone else being randomly disconnected??? #warcraft #disconnect #internet #bullsheet

🌸 𝚟𝚘𝚒𝚍𝚖𝚒𝚜𝚝𝚜 🌸

(@voidmists) reported

I know people are excited for the WoW announcement coming soon but all I want is @WarcraftDevs to address their plans for shadow priest during it. Because shoving DP into the class doesn't fix anything really. And of that's all they had planned for it, that's disappointing.

🌸 𝚟𝚘𝚒𝚍𝚖𝚒𝚜𝚝𝚜 🌸

(@voidmists) reported

I know people are excited for the WoW announcement tomorrow but all I want is @WarcraftDevs to address their plans for shadow priest during it. Because shoving DP into the class doesn't fix anything really. And of that's all they had planned for it, that's disappointing.

Keven Engel

(@KevenEngel) reported

@Warcraft @Blizzard_Ent RIP Byron.. :(. Maybe an NPC that when spoken to can link you to suicide prevention discords. Or work together with a service that provides help. So players that feel lonely can anonymously summon his npc, so nobody else can see it but them and then get help..

Alex and Alice (slow replies)

(@AliceAndAlex1) reported

@FoldingFighter Alice: It's a unit randomiser I stole from the Warcraft 3 World Editor and then combined with a device that can dimension hop. That device was composed of Rick's portal gun and the Time Twister from Crash Warped

J Heezy

(@j_heezy19) reported

@TherealMervil @lolKoro1 @MastermindSC2 @Warcraft so now there's different levels of punishment depending on your status online? where's that in the terms of service? it's pretty obvious you can't see that special treatment, either good or bad, because of your online presence, shouldn't effect the outcome of breaking a rule.

Nidix

(@Erik89Nidix) reported

@Warcraft I think all that needs to be said is Byron will be missed, sadly I have to point out that It's a shame to see people flaming Blizzard in this thread, clearly you didn't learn anything from what just happened and you are a part of the problem....

Robert L. REynolds

(@r3yn0lds1) reported

@Warcraft Anyone else having latency issues with the game?

Kogaju

(@Kogaju1) reported

from Leisure City, Florida

@itsVesono @deviIborne @Warcraft There were obviously more deep rooted issues, stop making his choice to end his life seem so superficial.

Birthday Alatreon @ 9th july 2020

(@Bad_Dps) reported

@vyhtheas Problem I had with warcraft was it was at a time when universal were pushing for that stupid dark universe idea ....so they imo didn't really care about his movie :( Bet they wished they had made more an effort seeing dark universe was stillborn

Kharaz

(@KharazOW) reported

@ianhamilton_ @Wepa_wow @AndWarcraft @LimitThdlock @WarcraftDevs I see. The issue is that "accessibility" in popular use, even by game devs, is a very generalized term, not only focused on things I stated above (like colourblind modes, support for other input devices etc). In order to get over semantic issues, how'd you redefine:

SRGE PJ_

(@SurgePJ_) reported

Although I have nothing to do With WoW/World Of Warcraft, I just wanna say #RIPByron, I don't want to be controversial but felt upset bc people kept telling him to kys. (Not doing this bc his death is trending, doing this because this is a serious issue we need to solve.)

rafik

(@badgrafiks) reported

@Warcraft @Sodapoppintv what did you as a company do to help people with the same issues? are we just gonna post stuff like this and not do anything about the issue? most people that play video games do it to feel better about themselves cos they're failing at life, gamers are sad. do something about it

Lewis

(@Weesiwel) reported

@Vaellir @saltrage666 @valarynn Languages in Warcraft make little sense. Between the names of the language, the ability to understand one another upon meeting for the first time etc. A linguist would need to get involved to fix things.

Switches 🏴󠁧󠁢󠁥󠁮󠁧󠁿🇬🇧

(@switches_wow) reported

@MsCCollins1 That has got to be the biggest load of BS I've seen since Blizzard tried the same thing with World of Warcraft and basically got demolished for it. Privacy, tracking, advertising are big enough issues already without Twitter adding to the mix (not that they don't already mind).

Solushunz

(@SolushunzWoW) reported

@Mythundios @Atomic2602 @Towle_Nathan @Warcraft That would be fine if they didn't then turn around and unban thousands of botters/flyhackers and blatantly ignore every shred of evidence against DDoS'ers. Blizzard, as a company, is a bunch of hypocrites.

Vic Van Meter

(@VicVanMeter) reported

@Lady_Annieloy @AlodarSylmor @WarcraftDevs @MrGMYT I don't think this is bullying. This is a memorial service for a guy named Byron Berstein who played. Jut some Horde are showing up to the cathedral for the service. At least I don't see any corpses.

K-Mills

(@MethaTheRet) reported

@Glevin96 @Luke_Foltin @MastermindSC2 @xAversion @Warcraft People saying stuff like that didn't get banned frequently for a while after that stream, a good few years even. Bots don't get banned instantly because some investigations are required. He was streaming the whole thing, that's just instant proof that the tos was broken.

E͚̾l͙̮̍́͒͟f͙̗̬͊̀͐ï̞̭͝e̯̪͂͝, Goddess of Void Elves

(@white_demonelf) reported

So, my problem is still up with pantharas. I can't tame them. I have the void one tamed succesful without flesh back then, but now I can't tame one. #Warcraft #needhelp

Greener

(@Greener1871) reported

@FeedsForFun @nf_rnal @Lord_Vicke @MastermindSC2 @Warcraft He played like 30 minutes on someone else's account. I think the main issue was that he did a few ranked arenas so he could see what PvP was like on a diff class.