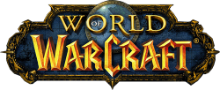 Is World of Warcraft down?
No problems detected at World of Warcraft
If you are having issues, please submit a report below.
World of Warcraft is a massively multiplayer online role-playing game released in 2004 by Blizzard Entertainment. It is the fourth released game set in the fantasy Warcraft universe, which was first introduced by Warcraft: Orcs & Humans in 1994.
World of Warcraft problems in the last 24 hours
The following chart shows the number of reports that we have received about World of Warcraft by time of day over the past 24 hours. An outage is determined when the number of reports are higher than the baseline, represented by the red line.
At the moment, we haven't detected any problems at World of Warcraft. Are you experiencing issues or an outage? Leave a message in the comments section!
Most Reported Problems:
Sign in

Online Play

Game Crash

Glitches
World of Warcraft Outage Map
The most recent outage reports and issues originated from:
| | | |
| --- | --- | --- |
| Bluffton | Sign in | |
| Perth | Sign in | |
| Sydney | Sign in | |
| Glasgow | Sign in | |
| Ittigen | Game Crash | |
| Beringen | Online Play | |
Full Outage Map
World of Warcraft Comments
Tips? Frustrations? Share them here. Useful comments include a description of the problem, city and postal code.
World of Warcraft Issues Reports
Latest outage, problems and issue reports in social media:
Brandon

(@GridsGuides) reported

Tonight's stream of Warcraft Raid or M+ is being delayed to either later tonight or tomorrow. Had a few issues come up and I don't wish to blow up on stream. Thanks for understanding all. I'll let you know if I go live tonight.

Meroko

(@Meroko_27) reported

After all that has happened and all the stupid stuff Blizzard is doing to "fix" their games i doubt i could go back to World of Warcraft there is no care or love its just $$$. Im thankful for all the friends i've made on the journey

Krahl Deadeye

(@KrahlDeadeye) reported

@Warcraft who do I ask about a problem with the Reforged Editor?

Jinsk

(@Jinsk73074076) reported

@WarcraftDevs @anthoue You are wrong on suppression and talents like it not decreasing the amount of resists. You were wrong on Cloak of Shadows and once again you are wrong. No problem but fix it please so we can move on.

Vicente810

(@Vicente8101) reported

@DallyCloud @Warcraft To my understanding the model was bugged as hell so they took it out. Still, they could fix it cause it looks really good.

Abadon

(@Abadon_le_mage) reported

@Warcraft This is such a joke, if you would listen to your community, we would not have the 9.1.5 we have today. Because all of those issue were reported before the game even release, and we know you are going to flex the covenant system in the future, it's pathetic.

TheWrathofChuu

(@chuu_the) reported

@WarcraftDevs Still tier 4 on archivist codex. Did all my dailies today and got a whopping 29 REP. At this rate unless I camp Korthia rares all day (which die too fast these day) I will finish in the year 2026. Please FIX!

Daddy MoonGuard 😈

(@Daddy_MoonGuard) reported

@AuroraGayming I don't very have a problem with anyone playing WoW. I'm just not a fan of being harassed to view someones OnlyFans page dressed in Warcraft "Cosplay" Wrong Resto Druid 🌳, wrong Forrest 🌳🌳🌳

DoctorMarik

(@DoctorMarik) reported

@z1edin @Warcraft Who knows. When the dip first happened they got desperate and then immediately started applying the fixes and stuff to the game that players told them to fix waaaay back in the beta of the expansion. So who knows what else they'll do if subs keep bleeding out?

Sam

(@Tosfoy) reported

@skinz1863 @Warcraft The problem is, upon reaching lvl 50, you pretty much one shot mobs, my goal was to do all expac in the legit way it was intended to do it. Party sync is not something I am interested in.

shkifi

(@rshkifi) reported

@Warcraft Sad you admit that you listen to the subredits and still fix nothing.

Eyrie

(@eyriewow) reported

@AuroraGayming What gives you the impression I have a problem with women playing World of Warcraft? I believe the issue was initially that I had a problem with women *not* playing World of Warcraft. I am getting mixed messages.

Eyrie

(@eyriewow) reported

@TraduNaCl @WarcraftDevs Oh yeah they still have other issues. I was just talking about the random slot aspect. It's so confusing to see them fix this issue specifically with KA in 9.1.5 while the newly introduced valor cache has the exact same problem again.

Tradu

(@TraduNaCl) reported

@eyriewow @WarcraftDevs Well, they only solved some of the issues with KA, right? Upgrade unlock made account wide and slot-specific tokens? Still costs (a lot of) a currency that's also needed for long-term character power progression (conduits/sockets). Making it farmable helps, but still a problem.

Jacob Lane

(@Monoliithic) reported

@Moofzy @WarcraftDevs It doesn't destroy it in PVE, it just puts on the same level as other hard CC abilities, but the advantage of being AOE, and not breaking instantly. Unless im misreading, thats the goal. As is, an 8 second ranged aoe unbreakable CC is kinda broken

Feelsboostedman

(@zashea32) reported

@WarcraftDevs Day 59 of daily tweets to fix deathspike bugs

leungandy135

(@leungandy135) reported

@DOWSEYtv I see DBD is falling like Warcraft. DBD have too much problems and make people quit this game if they don't fix it, such as a lot of unplayable bug.

Guccipunch

(@Guccipunchh) reported

@Warcraft **** shadow lands half the time I couldn't even play it was bugged now you got classic servers down for 8hrs. Get your **** together @Warcraft

moofzy

(@Moofzy) reported

@jdotb @nightstalker314 @WarcraftDevs According to most of the pvpers it wasn't really an issue in PvP, I imagine it's a M+ change with uncapped coming. I do think it could be OP with mass pulls but I just think the threshold needs to be increased. Was sorta Hunters unique utility in keys and now it's poop

Guccipunch

(@Guccipunchh) reported

@Warcraft How ******** is classic servers down for 8 hrs what ******** refund me some game time

jb

(@jdotb) reported

@Moofzy @nightstalker314 @WarcraftDevs the balancing du jour seems to be pvp stuff, which I assume is why binding was in the crosshairs was it a pressing issue in pve? no, but if it's being changed for pvp anyway there wasn't a compelling reason to make it behave differently in pve when no other root acts that way

bookworm765

(@jsnull76) reported

@PaulTassi @Forbes So basically, it likes World of Warcraft, but without all the lessons it's learned along the way. Like an Anthem situation where the employees can't mention other games that are similar. Feels like these problems were solved long ago in other franchises.

jb

(@jdotb) reported

@Moofzy @nightstalker314 @WarcraftDevs if binding getting nerfed is the difference between being in a key or not, the problem is not binding

Vincent

(@JellybeansTV) reported

@Moofzy @KaegeD @WarcraftDevs It's not a huge issue in PvP. You almost never play binding as BM and marksman is terrible even if binding were 16 seconds long. I'm not sure where this nerf came from if it's fine in PVE.

💙𝔏𝔲𝔫𝔢𝔱𝔥 ❝𝔸𝔽𝕂𝔦𝔫𝔤❞ 𝔇𝔞𝔴𝔫𝔰𝔢𝔢𝔨𝔢𝔯

(@LunethD) reported

@WarcraftDevs if you could take a look at the OP up top here to see the issue here, that would be great. It's entirely unfair to new & returning players to have lore content taken away from them because they weren't playing at the time they were 'live'. FOMO is demoralizing.

Thuta Aung

(@ThutaAu16497857) reported

@Warcraft what is with this server maintenance taking so long??? what is the point of maintaining your trash server? fix ur game and stop giving things what nobody ask for and stop taking out things what everyone loves. u fking stupid devs and CEO

Bigmark

(@Bigmark27773192) reported

@Wogsa @Warcraft Then why are you here ? If not playing wow made you "feel much better " you have bigger issues

$crim

(@scxrm_) reported

@ZacharyPeklo @Wowhead @WarcraftDevs literally says pvp multiplied where they're broken in ?XD

thotmas 💙

(@thomasaugustto) reported

@Moofzy @WarcraftDevs Because anything that's different and relatively strong for one class can't exist apparently. If the ability is broken in pvp nerf it in pvp ugh... Feels like they're targeting the mage towers, Binding Shot will be strong there, or would have been.

Shiro

(@ShiroNoFune) reported

@WarcraftDevs There's a bug with Sinful Brand and Meta for Havoc DHs. Ifd you're using Agony Gaze (Sinful Brand duration increased on Eye Beam usage) and Meta after EB, Sinful Brand gets 'refreshed' at 8 seconds duration, down from the original 14s. Could you fix this, please?