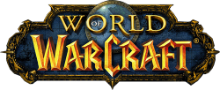 Is World of Warcraft down?
No problems detected at World of Warcraft
If you are having issues, please submit a report below.
World of Warcraft is a massively multiplayer online role-playing game released in 2004 by Blizzard Entertainment. It is the fourth released game set in the fantasy Warcraft universe, which was first introduced by Warcraft: Orcs & Humans in 1994.
World of Warcraft problems in the last 24 hours
The following chart shows the number of reports that we have received about World of Warcraft by time of day over the past 24 hours. An outage is determined when the number of reports are higher than the baseline, represented by the red line.
At the moment, we haven't detected any problems at World of Warcraft. Are you experiencing issues or an outage? Leave a message in the comments section!
Most Reported Problems:
Sign in

Game Crash

Online Play

Matchmaking
World of Warcraft Outage Map
The most recent outage reports and issues originated from:
| | | |
| --- | --- | --- |
| Avondale | Game Crash | |
| Puebla | Sign in | |
| Perth | Sign in | |
| Madrid | Sign in | |
| Folkestone | Sign in | |
| Kiel | Sign in | |
Full Outage Map
World of Warcraft Comments
Tips? Frustrations? Share them here. Useful comments include a description of the problem, city and postal code.
World of Warcraft Issues Reports
Latest outage, problems and issue reports in social media:
Terracross🌱

(@TerracrossNW) reported

@MrGMYT @WarcraftDevs The scenario is broken on live too btw with how you cant acutally attack the npcs to progress.

Austin Benson 🇺🇸

(@_ABensonn) reported

@Warcraft FIX MY CONVOKE SPIRITS, IVE PLAYED YOUR GAME SINCE 08 AND NEVER HAVE I COMMED "LETS KILL THE PET"

Twitchbutch666 Cryptoland

(@TwitchButch666) reported

@activison instead of caring about what skins to bring out on cod fix the gameplay cause it's terrible no wonder big streamers have left the community, you also ***** up world of warcraft sort it out! get a grip of your team cause it's in shambles

RaimaNd

(@RaimaNdTV) reported

@Warcraft Hey @Warcraft Can you fix the bug that in soul forge doesn't drop the 500 time walking point item?

AI WoW Tweets

(@ai_warcraft) reported

The new World of Warcraft expansion looks dope, why not make a dragon that can fly? As an example, I like the idea of destroying the Maw to get some extra pieces, but if you can fly? The problem is the Maw can't be destroyed (even if you use the Cosmic Drake).

Nanji

(@gg_nanji) reported

@DavidVStewart I didn't play wc1 but from what I read about it I came away thinking that warcraft hit all the beats of the campaign and it's problems were from poor execution of the already difficult task of interleaving two different stories of two opposing factions with a ton of characters.

Sieara

(@Nintendobratkat) reported

@WarcraftDevs With cross faction raiding happening, when will we get increased bnet (cap is too low at 200) or cross faction guilds? There are other issues like how a guild's raid progress is tracked, but the guild change would help substantially.

BoioDruid 🇨🇿 - Vtuber Tech support!

(@BoioDruid) reported

@Rejomei1 No fallout, no warcraft... oh god, you need to fix that

Ms Teresa K

(@MsTeresaK) reported

@Warcraft Are there issues with latency again? Been experiencing lag today.

The Captain's Quarters

(@C4PTG411OWSnsfw) reported

@Catcat66Catcat @NerdRooted @Warcraft It doesn't really break anything. Look at ESO, three factions and any race on any faction. The PvP works just fine and no one has any issue knowing who to take out or not lol.

MijMike 💙

(@MijMike) reported

@Cereisa @Be10918530 @Warcraft Imagine telling someone to spend more time reading the terms of service

Catcat

(@Catcat66Catcat) reported

@C4PTG411OWSnsfw @NerdRooted @Warcraft Not really , it's understandable. The crossfaction guilds is going to affect some aspect of the game. The all world pvp, cities etc? I think he said that more because they need more time to prepare this kind of change tbh. Just the crossfaction in group is possible to be broken

I_AM_T3X💙🌻

(@I_AM_T3X) reported

@DrizzlingRose It did it to me also yesterday @WarcraftDevs Please fix

WonderWez 💙

(@wonderwezgaming) reported

@patf0rd @WarcraftDevs And the Renowned Explorer set from Recruit-a-Friend! I've spent a bunch of gold fixing these broken transmogs!

Lazey

(@patf0rd) reported

9.2.5 patch notes: "Fixed an issue where Jingles battle pet would display as "Unknown" when summoned and its wreath and candy cane accessories were the incorrect size in the Pet Journal." #PetBattle #Warcraft

Lazey

(@patf0rd) reported

"Fixed an issue that sometimes caused Blizzard Shop transmog cosmetics to temporarily disappear from your collection." Oh snap... I hope this includes the Blizzcon Wendigo transmog @WarcraftDevs #Warcraft

Tellmewhy

(@Icewallowcumin) reported

@DEXB0T @Warcraft Trying to fix huge faction imbalances (or a dwindling playerbase) isn't what I'd call a milestone

Juther

(@Juther83) reported

@Warcraft Fix pvp and remove trash trinkets from it.

Stewart Wagner

(@Nerftaiga) reported

@WarcraftDevs Gong broken on Shadowstrike please help

Badapples

(@badapples08) reported

@Revololwarrior @WarcraftDevs Buff BM please they still suck at aoe damage big time !!!! You see the problem with Bm is they used to always get better with more stat's but now with diminishing returns on stat's that's not happening now so a flat % buff is not the answer .... thast two buffs did nothing 7% OA

Justin

(@MysticalTheMonk) reported

@Senseithemonk @WarcraftDevs @holinka It's so confusing. They have enough awareness to pre-nerf PvE trinkets, which is great! But they don't nerf the ONE PvP trinket that is broken 🤔

ivy "deerham take5" inwoner

(@take5fatass) reported

@SenorWoberto a lieutenant colonel of the United States Armed Forces censoring himself in real time in an interview when asked about Iran-Contra, in order to not piss off a PR rep of ****** Activision. and OP thinks the problem is that the games arent Wholesome, like mario or world of warcraft

ReoHaruto

(@Reo_Haruto1) reported

@Warcraft By even tweeting this you're admitting that your current retail game is so unbelievably boring that people would LITERALLY RATHER RUN CIRCLES THAN PLAY YOUR CONTENT. FIX YOUR GAME.

Felipe Alegre

(@FelipeAlegre5) reported

@Warcraft This is a huge game design problem and you make a meme of it… not a good idea

Hellszar

(@hellszar) reported

@MrGMYT @WarcraftDevs @WatcherDev please please don't fix it! Make it a feature! The majority of the community want this!

SetupHeaven

(@setupheaven) reported

@BrianBirming @TheDryIce @WarcraftDevs Race change was part of the original Wrath xpac (which I played) and RP players had no problem with it. I don't understand the rationale behind not adding it again tbh

psychadelic toad enjoyer

(@supremenutsack) reported

@WarcraftDevs can you folks just fix /who, it would really be nice

VaderWave

(@BenEv12) reported

@OldManPhy @MrGMYT @WarcraftDevs It's likely this creates other issues and bugs.

SherryBII

(@SherryB21866833) reported

@jon_jolly @Warcraft Is that rlly a problem ? LOL, So let's see smart guy what do u want them to do for u so u could stop running around KEKW

PineConer69 🗿

(@HolyLad23) reported

@Fabxoxox @BC7_Games @Warcraft Because apparentally if people track down the wow twitter account and reply to every single tweet complaining about ingame issues they will fix it.