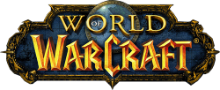 Is World of Warcraft down?
World of Warcraft is a massively multiplayer online role-playing game released in 2004 by Blizzard Entertainment. It is the fourth released game set in the fantasy Warcraft universe, which was first introduced by Warcraft: Orcs & Humans in 1994.
Problems detected at World of Warcraft
World of Warcraft problems in the last 24 hours
November 26: Problems at World of Warcraft
World of Warcraft is having issues since 02:40 PM GMT. Are you also affected? Leave a message in the comments section!
Most Reported Problems:
Sign in

Online Play

Game Crash

Glitches

Matchmaking
World of Warcraft Outage Map
The most recent outage reports and issues originated from:
| | | |
| --- | --- | --- |
| Amarillo | Sign in | |
| Gimel-les-Cascades | Sign in | |
| Perth | Sign in | |
| Bucharest | Sign in | |
| Belfast | Sign in | |
| Bowie | Sign in | |
World of Warcraft Comments
Tips? Frustrations? Share them here. Useful comments include a description of the problem, city and postal code.
World of Warcraft Issues Reports
Latest outage, problems and issue reports in social media:
pepe

(@pedropeepo) reported

@Weslicus @Warcraft There's is no problem wanting your char to be strong, the problem is when min-max degenerates start to force the meta bull **** on people and excluding them of content.

💀Cib💀

(@bnshee_king) reported

warcraft is actively shitting itself. please stop lagging mid combat, my dps is already ****

Social Distancing Expert

(@Vulcanoco) reported

Condemn + Death Sentence without Sweeping Strikes = No animation. Pls fix. It's awkward. @WarcraftDevs

Vic

(@gr33nzo) reported

I know everyone is hyped about #Shadowlands content but for me hitting 60 was exciting because I could go back and easily solo Legion raids...or so I thought. @WarcraftDevs please fix the scaling, it's become MUCH harder to solo. Thank you!

Warrior Ursa

(@TheWarriorUrsa) reported

@BlizzardCSEU_EN @BlizzardCSEU_EN @Warcraft EU are getting DDOS'ed for sure, hence why they are so quite. They never say they are until they finish fighting it and notify the authorities. Then they announce they were being attacked.

Healer CDs

(@healercds) reported

@WarcraftDevs Can something be done to fix Calling the Champions WQ... it gives a conduit but if you are in a party and someone lights a brazier in front of you, you don't get credit, the brazier is considered lit and you can't relight for credit. Many posts on bug forums too :(

Feidreva

(@Thepsychofreak) reported

@WarcraftDevs @Warcraft I crash almost every time I jump into the hole to go to the maw. Annoying

Denven15

(@DenvenJWZ) reported

@Warcraft Please fix the EU queue. Waiting for like 1 hour to join my realm Silvermoon.

Ryan Cooper

(@bullfrogy626) reported

@WarcraftDevs maybe you should fix the login queues on draenor eu

Ryan Cooper

(@bullfrogy626) reported

@WarcraftDevs maybe you should fix the login queues on draenor eu

Ryan Cooper

(@bullfrogy626) reported

@WarcraftDevs maybe you should fix the login queues on draenor eu

Ryan Cooper

(@bullfrogy626) reported

@WarcraftDevs maybe you should fix the login queues on draenor eu

Stacie Aitchison

(@StacieViathon) reported

@Warcraft the zone lag in Revendreth is utterly ridiculous and unplayable. Any updates on implementing a fix for this?

ChampMerks

(@ChampMerks) reported

Watching @Asmongold makes me want to download @Warcraft again! I know I don't have the time to really give this game it's due diligence, yet watching through Asmon I definitely get my WoW fix. Shadowlands looks like an awesome expansion! #Warcraft #Shadowlands

Ryan Cooper

(@bullfrogy626) reported

@Warcraft I'd tell if I could log in, ffs fix draenor or at least roll out character transfers to lower pop realms and actually provide the service we pay for.

Rob

(@AHDarck) reported

@WarcraftDevs any fix coming for the deathgate spawning for the chilling summon SL start quest. it just doesn't appear ?

Jtbrig69 - BLM - Support LGBTQ+

(@Jtbrig30) reported

@Warcraft When will we get the fix to Legion Raids, Seems they are still not under the legacy buff. My ilvl 157 paladin is doing way less damage at 60 then I did at 50 at ilvl 110.

Paul Knakk

(@PaulKnakk) reported

@WeakAuras @WarcraftDevs Tried to use mine yesterday. The error message was disheartening 😢

Brian

(@bridogz) reported

So, Ve'nari is super broken, @Warcraft. She doesn't pulse her aura nearly frequently enough. And if anyone around breaks their aura mobs come for you after they die. Scores of skellies and complaining folks.

anton't

(@_antonto) reported

@WatcherDev @TwpHoneybadger @WarcraftDevs Please fix it before the next daily reset or we're going to start losing our daily callings :(

Robin Gase

(@GaseRobin) reported

@Warcraft soo teh queue's on kazzak are always 3k+ wich takes around 4 hours to get in after paying blizzard all the money i got left in this amazing pandamic time where money is already a big issue. they decide to put these queue's wich i understand

Tradu

(@TraduNaCl) reported

Okay turns out Mount Form is the bug, so it was probably just broken all along. Picking up souls in Mount Form or while riding Mount Form doesn't give the debuff(but souls still follow you) which means you can't deliver the souls @WarcraftDevs

✨ ℜ𝔦𝔫𝔦, 𝔔𝔲𝔢𝔢𝔫 𝔒𝔣 𝔗𝔥𝔢 𝔐𝔬𝔬𝔯𝔰 ✨

(@rinibug) reported

@TzoAnastt @R4d1o4ct1v32 @Warcraft You don't just make up your own facts. You can't blame the community for a systemic issue. The difference between what the covenants offer for performance is nominal, and not seeing that is not a matter of opinion. The game is tuned around the 1%, so we have to follow. Simple as.

Thijs Leijzer

(@ThijsLeijzer) reported

@Warcraft Yeah this expansion is so great.. I have only seen a login queue at this moment.. 3 days in a row.. login queue's.. and now the queue is 3 hours long. what a joke

Victor Magnuson

(@Zarpan) reported

That the WoWapp and actual World of Warcraft share the same login and are mutually exclusive is...well just plain stupid.

slotwinski[.]fit🔜IronMan Cork 🍀💚🇮🇪(2020)

(@slotwinski_fit) reported

@Warcraft Queuer - login screen watcher

Rich Yoo

(@RichYoo3) reported

@AurooDK @Mprizolakias @Warcraft I play on Zul'jin, a full server. Had zero queues and no issues.

Mialeuqna 👽

(@mialeuqna) reported

@Warcraft fix Fury please I am 1 millimetre away from hanging myself and i am not joking right now. The past 3 days have been the most stressfull time i had in a long time. My friends are having fun and i am not able to do floor 1 of torghast for the 5th time im gonna kms really

Mprizolakias

(@Mprizolakias) reported

@AurooDK @Warcraft so either i pay for a transfer or i have to roll on another server ,farm all over again the reps , farm the pets (hunter) , farm everything i have done or i pay to be able and play my hard earned stuff ...... right .... sorry there is no excuse for 14 years of same problems.

Nok

(@NokTV_) reported

@WarcraftDevs @WatcherDev is there a fix planned for the 50/50 chance of dcing when teleporting to oribos via org portal or are we going to have a full year of dc like warriors coming down of their sanctum in legion. Minor issue... but quite the annoyance.