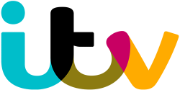 Is ITV down in Warwickshire, England?
ITV is a commercial TV network in the United Kingdom. Streaming video is available through the ITV website and mobile apps.
No problems detected at ITV
ITV problems in the last 24 hours in Warwickshire, England
Most Reported Problems:
Crashing

Buffering

Playback Issues

Video Quality

Sign in
ITV Outage Map Near Warwickshire, England
The most recent outage reports and issues originated from Coventry, Birmingham, Coleshill, Stratford-upon-Avon and Rugby.
| | | |
| --- | --- | --- |
| Coventry | Buffering | |
| Coventry | Playback Issues | |
| Coventry | Buffering | |
| Stratford-upon-Avon | Buffering | |
| Stratford-upon-Avon | Buffering | |
| Birmingham | Buffering | |
ITV in Warwickshire, England Comments
Tips? Frustrations? Share them here. Useful comments include a description of the problem, city and postal code.
ITV Issues Reports Near Warwickshire, England
Latest outage, problems and issue reports in Warwickshire and nearby locations:
ITV Issues Reports
Latest outage, problems and issue reports in social media:
.

(@Ridercoms) reported

@itvnews Bbc and Itv both are causing media people I know problems with what they could offer and what they are actually offering. Start with your friends and see what they say.

carol johnston

(@CaroljJohnston) reported

@loosewomen @ITV @WeAreSTV @LittleMix @LittleMixJP @LittleMixBR The problem I have with ******* is, his eyes were blurry!! So he went for I drive, he should be jailed for that. I go get drops in my eyes blurry for few hours can't drive and wouldn't want to drive. Wtf like

Nathan

(@nathancarty112) reported

@itvcorrie @ITV @WeAreSTV @itvhub Clayton is just gonna cause her more problem poor Shona she's confused as it it is

Lisa Cartwright

(@LisaLisahow) reported

@dave_2467 @RealJamesArgent @thismorning @ITV But admitting your wrong and trying to help others see it's wrong is !

mhysa.

(@lizzy_granger) reported

@solivgantt ek duje ke vaaste was their first show on sony (aired alongside kuch rang.) had issues with it, the plot felt half-baked in a lot of places. still, better than the regular standard of itv. then, ypntkh. top-tier, excellent. and now, edkv2's been on air. good, but not top-tier.

Stuart Jay Ventura

(@Stu_Osu) reported

The quickest way to deal with this problem is for viewers to complain to advertisers who booked spots on these shows, If you all write in they will cancel their commercial bookings and the network #ITV loses money, If it's #BBC don't renew your #TVLicense

Jo F

(@Jo2901F) reported

@Bonitapip She's not popular and she's not highly rated so that parts rubbish for a start. ITV news are going to lose an awful lot of viewers if it's true.

Northern Man v2

(@Northernmanv2) reported

@bill93755 @_tillyflip_ @DavidLammy According to the BBC's charter it is actually their job, unlike the rest of the media, to remain impartial and to show a balanced view. If she had said this on ITV news then there wouldn't be a problem. It is not the BBC's job to "hold people in power to account".

spencer normington

(@1975spen) reported

@RishiSunak Please can you update the self employed cap even if for the 3 months anything would help , the film industry is looking like some time to start up again ..#bbcstudios #ITV #skyAtlantic #ukfilmindustry #Netflix @Film_London worth billions to U.K. economy.

Howard Canitbe?

(@HG54) reported

@JoosyJew @RachelRileyRR @skytv Due to their abysmal current events and news coverage. To be fair, they're not the worst; they occupy third place in the news coverage Hall of Shame behind the BBC and ITV national news services. Come to think of it, I don't watch much TV at all these days. I can't stand it.