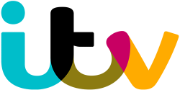 Is ITV down in Saffron Walden, Essex, England?
ITV is a commercial TV network in the United Kingdom. Streaming video is available through the ITV website and mobile apps.
No problems detected at ITV
ITV problems in the last 24 hours in Saffron Walden, England
Most Reported Problems:
Crashing

Buffering

Playback Issues

Video Quality

Sign in
ITV in Saffron Walden, England Comments
Tips? Frustrations? Share them here. Useful comments include a description of the problem, city and postal code.
ITV Issues Reports Near Saffron Walden, England
Latest outage, problems and issue reports in Saffron Walden and nearby locations:
ITV Issues Reports
Latest outage, problems and issue reports in social media:
Scott McGrath

(@UKAussie365) reported

@RantRighteous @jenkobengmailc1 @vickimichelle @ParkTheatre @LozzaFox @netflix @ITV His problem is he's too stubborn he was probably offered help but said no I need to do this alone after wondering if I should do it with or without you

❌Lady O'Scolaidhe❌

(@carol90783713) reported

NO NO NO NOT EVERYONE uses sodding filters...! If ITV stopped showing all of your shite like towie./ slapper island we'd save kids from a hell of a lot of issues #ThisMorning

John W Bryar

(@bryarjw1) reported

@cjsnowdon The commercial news market is clearly not working. Ch4, SKY, ITV all on the left/ progressive side as well as the competition proof BBC. How can there not be at least one channel that doesn't have this narrative despite there being a clear gap in the market for one.

Robert Mitchell

(@bewilderedrob) reported

@piersmorgan You already know the truth, Dominic Cummings broke the rules, and according to an ITV report on 15th April, so did 3200 others. Get over it. Tunnel-visioned reporters are so focused on total annihilation of one man they have left the real issues behind. #RealNews

TherealDavidParkin

(@TherealParkin) reported

@BucklanderBill @AnnIrvin13 Worst in this order = 1 BBC, 2 SKY, 3 ITV, 4 CH4

Ogor Azaka

(@ladyogor_azaka) reported

@Oluwanonso_Esq @FemiDenning I watched cynthia Morgan's interview with ITV and she didn't say she was stopped from using her name. Her name change was as a result of family issues. Morgan is her maternal name and she had now forgiven her dad hence the name change to prove forgiveness

freehug🤗

(@ProudBrit999) reported

@BreesAnna @MelanieLatest @guardian A lot of these issues of current media bias, have only come about in the last 3 years, The Breixt referendum really started this all. I always knew channel 4 was left leaning, but I understood that, but BBC and itv and even sky news, are now making it so obvious of their hatred

David Packman

(@davidpackman) reported

@DelahuntySteve @MarkRoddis @GMB Still as arrogant today, just the type of self opinionated dross itv loves to employ! Bugger the quality, raise the viewing figures and rack in the revenue.

Ian

(@Sir____IAN) reported

@GaryLineker Same tactics employed to one itv presenter which ended in the worst way. Be kind lasted a few months....

daniel snarr

(@reddan41) reported

@lennon909uk @mrdanwalker @BBCNews For TV I watch ITV mainly for news but occasionally will look at BBC or Sky. Get most news from here then follow links to various websites. The worst thing today on here is people write anything and then when challenged refuse to reply.