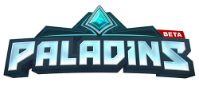 Is Paladins down?
Paladins: Champions of the Realm is a free-to-play multiplayer Hero shooter video game released on September 16, 2016 as an early access product by Hi-Rez Studios.
No problems detected at Paladins
Paladins problems in the last 24 hours
At the moment, we haven't detected any problems at Paladins. Are you experiencing issues or an outage? Leave a message in the comments section!
Most Reported Problems:
Sign in

Online Play

Glitches

Game Crash

Matchmaking
Paladins Outage Map
The most recent outage reports and issues originated from:
| | | |
| --- | --- | --- |
| Langen | Game Crash | |
| Stuttgart | Online Play | |
| Salina Cruz | Sign in | |
| Milwaukee | Sign in | |
| Dortmund | Online Play | |
| Wiesbaden | Sign in | |
Paladins Comments
Tips? Frustrations? Share them here. Useful comments include a description of the problem, city and postal code.
Paladins Issues Reports
Latest outage, problems and issue reports in social media:
⚫️

(@RaySevnty) reported

@PaladinsGame Fix the servers please.

Paladins CP come home

(@Corrupt_Shining) reported

@imxvalu I didn't even play paladins to that point of time. Also, if moji would be broken in the current meta, u can bet I would drop her instantly. I hate playing overpowered champs. It doesn't satisfy me at all and I don't feel like I'm a good player or improving. I just feel carried...

Kayla Pittman

(@Kitty_Sorceress) reported

@PaladinsGame Is there a glitch with the battle pass there was just a round two weeks left the other day and now it says there is 68 days left

Kohnking

(@Kohnking1) reported

@FoodBerry1 @PaladinsGame Duh it's still experimental. Don't use the bounty store if you dont like it idiot. People complain about the stupidest things on here, and you wonder why problems take longer to fix.

rokman

(@rokmanGG) reported

@KirbyAu @EsfandTV Retribution Paladins were able to take advantage of spell batching and do something called "Seal Twisting". This change that revolutionizes the entire game unfortunately breaks this broken mechanic for Ret Paladins and Esfand doesn't like it

Son Of Gilgamesh

(@gabe_sylar) reported

@ChacemeSwain @Anime4life10 @PaladinsGame How is god of war nando broken? I thought it came from the founders pack which is no longer available.

JaycemeSwain

(@ChacemeSwain) reported

@Anime4life10 @PaladinsGame You really think those resources will actually be used elsewhere? We have God of War Fernando still broken for years. Nah, they'll just look for another silly paycheck that makes no sense like mixer or docdisrespect/dmbrandon

xdarkshinobi_kun

(@XdarkshinobiK) reported

@PaladinsGame please fix the game chat glitch sometimes it works other times it doesn't and to get it to work me and my friend have to restart our game I'm not sure if this problem is on other platforms but it is defiantly on PlayStation and please lower kogas movement audio.

perfectlyokred

(@perfectlyokred) reported

@HiRezStudios please tell me why your login system is so crap? after I stopped playing Paladins years ago, I go to play Smite now and they are still broken? Crazy how I can never log in without having to do a password reset EVERY TIME. 😠

LaT ⚖💖💜💙

(@latxcvi) reported

@fahrenknife @apoolhallace Yes, that's exactly what happened. At the start of Crisis they had a infant son. After the paladins did ... whatever they did to fix the Anti-Monitor's nonsense, they had twin teenagers. It's super dumb.

Cory James

(@Mecabeast) reported

@towelthetank Now if they would just fix the dmg paladins take

demons are neat

(@demonlovesauce) reported

@MickeyLain @PaladinsGame Pretty sus you want a Tiberius fan service skin tho

Harrison

(@Harry_West9604) reported

@WhiteMageJenny @JuMysuperjr @AEGRO Pokemon is not free to play 🙄a game like Fortnite, Smite, paladins which are free to play dont require a switch online service to play online. sony does the exact same thing, microsoft if the only company remaining where you have to pay for a free to play game

xdarkshinobi_kun

(@XdarkshinobiK) reported

@PaladinsGame please fix the game chat glitch sometimes it works other times it doesn't and to get it to work me and my friend have to restart our game I'm not sure if this problem is on other platforms but it is defiantly on PlayStation and please lower kogas movement audio

Janne Naomi

(@JanneNaomi) reported

@PaladinsGame I bought the daily deal yesterday but I did not receive the skin I bought! I seen this has been a problem for years now. This is not acceptable at all taking our money and not giving us what we bought!

✨Sparklepharts✨

(@Mrs_Trottier) reported

@CorruptedVora @PaladinsGame It's supposed to be like 84 days but it glitches and said like 28 or something. It's just a visual glitch and they are usually around 3 months

Music-Kitty (Raeve of Bladez) (Comms Open)🎵🐱

(@RaeveOfBladez) reported

A lot of lag in Paladins today. Not even just in the matches, but even the lobby was laggy as hecc :c @PaladinsGame

LegendaryTreasures (InfernalSeris)

(@AlandreaRogers) reported

@LeonS86081707 These guys have left the match way before it started. It cant take 10 minutes to relaunch paladins. Of course there are issues and emergencies irl that you need to take care of. But overall people are leaving more than those getting disconnected imo. Gonna see a lot in ranked.

Jimmy30049

(@Jimmy30049) reported

.@HiRezRomanova Can't login into Paladins from the Discord launcher. Did @PaladinsGame stop supporting Paladins through Discord or is there another issue?

Wil

(@Wil_being_Wil) reported

@HiRezStudios @SMITEGame @AskPlayStation why is there a problem with being able to use my PS account on PC when all their other games like rogue company and paladins have cross play? Hirez believes this is a Sony issue.

unshakable

(@Fedushev) reported

@PaladinsGame more cooler is to fix the bounty and the game (fps drops and lag in EU servers) but as you wish...

✨trash✨

(@frost_edmund) reported

@PaladinsGame Fix the bounty store damnit >:O

JacksonMcLoad

(@JacksonLoad) reported

@niiiniwi I don't see a problem here this looks badass now imagine raum from paladins doing this XD

thom_35e

(@i_l0ve_tomatoes) reported

@PenguSn0w @PaladinsGame Like they did with the killcam and the top play, they probably take it away because they can't fix a simple shop

ZwirI

(@ZwirlyWirly) reported

@swee_sweelian I agree, you alone would've been better than all the AoCs, you would bring the Esports back, you'd fix the servers, you'd prevent World starving, You'd Bring world peace There is no reason to play paladins without you.😢

vanmelkteaborger

(@vanhihi4) reported

@PaladinsGame what happen to my game in nintendo switch seem not working it sad icant play because it saying unable to connect server its sad icant play my favorite game :((( please fix my account vantheban

Julius

(@julilPOWER) reported

@_x__Shadow__x_ @PaladinsGame Yeah i also have this Problem m8

Chukiri

(@Chukirii) reported

@Hasegawa_Kurumi @TyraUntamed @MentallyMeow Yes but it wont be enough to keep competitive players in the game on top of all the issues the game itsself has. Paladins wont die because of it but will take a big hit on how all their other games will have or do have an esports scene.

EarthTH0 Vivian

(@SovietThailand) reported

Paladins server down

RedRumAD

(@RedRumAD1) reported

@Dennekerlol @Spyro123451 @PaladinsGame I restart after every 2-3 games. It will still crash, even sometimes after a restart. Last night for instance I restarted & it crashed right after the draft. It took 10x to login successfully (kept getting stuck on the loading vendors). I could still talk w/ my friends though.