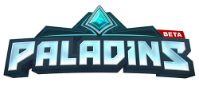 Is Paladins down?
Paladins: Champions of the Realm is a free-to-play multiplayer Hero shooter video game released on September 16, 2016 as an early access product by Hi-Rez Studios.
No problems detected at Paladins
Paladins problems in the last 24 hours
At the moment, we haven't detected any problems at Paladins. Are you experiencing issues or an outage? Leave a message in the comments section!
Most Reported Problems:
Sign in

Game Crash

Online Play

Glitches

Matchmaking
Paladins Outage Map
The most recent outage reports and issues originated from:
| | | |
| --- | --- | --- |
| Caen | Matchmaking | |
| Avallon | Game Crash | |
| Brussels | Sign in | |
| Clackamas | Matchmaking | |
| Wilde | Sign in | |
| Mar del Plata | Online Play | |
Paladins Comments
Tips? Frustrations? Share them here. Useful comments include a description of the problem, city and postal code.
Paladins Issues Reports
Latest outage, problems and issue reports in social media:
THeClown

(@djknx) reported

@Never_artist Most of the time they complain about real things as Balance/Cheaters/Bugs Ok so as you said, why don't leave and wait for a better version (if it will exists one day) and they are so many good games without as much problem as Paladins

Empathink

(@Empathiink) reported

Well now Paladins is lagging to all ****.

Alejandro Carmona

(@JessAle08281448) reported

Hey @PaladinsGame fix the servers, we can't even move from the respawn point, this lag occurs daily, instead of new avatars we need better servers.

Josh

(@Joshinator7) reported

@PaladinsGame I've been trying to grind but lately my game crashes in like 50% of matches on PS5.. anyone else have this problem? It's really getting excessive recently for some reason.

daxiayang

(@daxiayang3) reported

@PaladinsGame Can you fix the flashback bug of Switch?

Rafah l ALONE l WANDAVISION

(@RaffaelPT) reported

@UnbelivableTV @DaddyMousePalas That is not the only problem, sadly. Paladins has potential to be one of those top games, everyone knows Paladins. They just don't play it, because of its reputation. It really is depressing how Hirez ALSO knows that, but just doesn't give the slightest ****.

Alejandro Carmona

(@JessAle08281448) reported

@PaladinsGame FIX THE SERVERS

Efukd

(@Efukd1) reported

@PaladinsGame This game doesn't make sense for cauterization so they make healers basically don't exist why they can't heal and nerf octavia the f*cking damage she has is SUPER op this Game need a balance of champions and fix the matchmaking or this Game IS gonna die

Remnant Soldier

(@SoldierRemnant) reported

@BlukiaR @KhanPaladins I mean just how exactly is he broken? I have been playing Paladins for years but still don't see the problem with Andro. I even play people usually weak against him and srill don't have much issue. I have gone against Cursed Revolver plenty, just don't see how it is broken.

Emit Pain

(@emit_pain) reported

game is getting just as bad as paladins with bugs. spec bug, defuse bug, roll in place, shield bug, dahlia link, saint drone, bomb stuck in plane, trophy stuck in hand, glitch radar, silent ults, what else am i missing? i know theres a ton more

Yagorath

(@YagoPaladins) reported

I Thought the game was Perfect at 1st But in Calamity blast I don't see balance anywhere, they would fix it in next patch normally but they were busy on Octavia and Now we have the worst game Balance ever, Might just take a break until next balance patch #Paladins

𝖇𝖎𝖘𝖍𝖔𝖕 ✰

(@potatoinabeanie) reported

@extraordinaryoc @PaladinsGame @HiRezRomanova Block me if you have an issue lol. You literally won't see anything I tweet

nicolas fanboy de laranja

(@orangenicc) reported

@djknx yago is the most broken and horrible champion of paladins

Friendly New Year Dungeon Mom

(@FNDungeonMom) reported

@DropTheDie Also paladins with the ability to choose to smite after the dice has been rolled. It would be a fun experiment but there would definitely be some broken shenanigans.

Fairystail- Antifa Terrorist

(@Fairystail1) reported

@Fox_kom_trikru @CriticalBard Several issues with that 1)there are multiple classes that can work as heal bots, paladins, bards, druids, divine soul sorcerer, dive patron warlock 2)Clerics are actually really good at damage and as tanks 3)Healing potions are a very good substitute 4)Play the game how you want

✨ Rhiann | EMG ✨

(@craftyshield) reported

that being said i forgot my paladins login info LMAO THIS IS WHAT FOUR YEARS OF NO PLAY DOES TO YOU

Captain of the Curtis Defense Squad 🖤🧡|🔞🌹 ✿

(@curtashiism) reported

@adistantsea True, but that one issue is such a big one that it still would have been a VAST improvement. At least then the big question would have been "why were the Paladins so quick to say Shiro 'wasn't Shiro anymore'?" instead of what we did have lol

LunarWarlock

(@KellyGillies1) reported

@gameinformer Spyro the Dragon Crash Bandicoot: Warped Paladins Darksiders 2 The Binding of Isaac Pokemon Diamond Pokemon Emerald Yugioh WC 2018

Divine69

(@Divine695) reported

@PaladinsGame Not to be rude, but instead of adding characters could you guys fix your game? My game randomly crashes and it costs me the game, sometimes it gets me banned for a bit

Smoking Furbies

(@FurbiesSmoking) reported

@HirezOps Hi there, I've been trying to contact someone through the Support Ticket Via Email since October of 2020. All I've gotten is an automated email saying sorry for taking so long nearly 2 months ago. I just need my Paladins Account "Smoking Furbies" issues resolved please.

BubsterYT

(@BubsterYT) reported

@PaladinsGame ranked servers down. When will they come back up...

Sayedur

(@sayedurrr) reported

@PaladinsGame I was playing Octavia and Seris ulted just after I did - my ult got cancelled - I got pulled in by seris - and by ult charge went back to 0%. 😬😬 This is one bug I haven't seen talked on - is there anyway you can fix this??

honey❀

(@honeywits) reported

@RebeccaAlledra Yes!! We were all tricked under the lack of good writing. And the fact that they didn't change the suits was /so/ weird— Alfor literally said they morph to the Paladins size, so that would have been no problem to at LEAST coordinate the suits to the right lions, but nope.😒

Grace

(@rollforgrace) reported

@bygollyitsthat1 Oh totally! There is definitely a way to play paladins that isn't this, but the issue is that very few people seem to take it that way, even though that is infinitely more interesting than just playing them as fantasy ciops

Zarini

(@qZarini) reported

Hi, @HiRezRomanova @HiRezNeco @PaladinsGame I am having some issues on my stream with stream snipers. These 3 in particular: BuIí, Pasiw0 and شArkenvuش (digni). Today they spent a full hour stream sniping just to dodge the game and messaged other people in the lobby to dodge.

LostmemoriesOfficial

(@Shaden_Xa) reported

@HiRezStudios There is a bug for switch and xbox users not being able to link their steam paladins account to steam if it has already been linked to an xbox or nintendo account. When trying it just gives an error message saying please try again. Help?

Michael Rudolph

(@SpiderStaryu) reported

Please fix drop hacking in your game @PaladinsGame @EvilMojoGames this was the 3rd time in two days that I have been kicked from the game when we were about to win...

Sam "ACAB" Batman

(@bi_unicorn_) reported

Trying to understand why @PaladinsGame even exists when @HiRezStudios refuses to take care of the game's lag and crash problems.

Awesome Cheems Facts

(@CheemsFacts) reported

glad I tried to play paladins today after not touching it forever. only to have my game crash and ban me from playing for 10 minutes because I left the game in the character select menu

Michael Hauda

(@MichaelHauda) reported

@zacnaoum Paladins arent the problem, the player is. Most races should have a tendency towards lawful or chaotic rather than good or evil. Good and evil should be found in every race but it doesn't tneed to be equal, if most orcs are barbarian raiders why would they have many good ones?