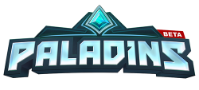 Is Paladins down?
No problems detected at Paladins
If you are having issues, please submit a report below.
Paladins: Champions of the Realm is a free-to-play multiplayer Hero shooter video game released on September 16, 2016 as an early access product by Hi-Rez Studios.
Paladins problems in the last 24 hours
The following chart shows the number of reports that we have received about Paladins by time of day over the past 24 hours. An outage is determined when the number of reports are higher than the baseline, represented by the red line.
At the moment, we haven't detected any problems at Paladins. Are you experiencing issues or an outage? Leave a message in the comments section!
Most Reported Problems:
Game Crash

Sign in

Online Play

Glitches

Matchmaking

Hacking / Cheating
Paladins Outage Map
The most recent outage reports and issues originated from:
| | | |
| --- | --- | --- |
| Orléans | Sign in | |
| La Flèche | Game Crash | |
| Karachi | Sign in | |
| Iztacalco | Glitches | |
| Rottenburg | Game Crash | |
| Lima | Sign in | |
Full Outage Map
Paladins Comments
Tips? Frustrations? Share them here. Useful comments include a description of the problem, city and postal code.
Paladins Issues Reports
Latest outage, problems and issue reports in social media:
Kyubey

(@Kyubey35016180) reported

@kreepersyt @PaladinsGame it literally doesn't affect most players and me at all and I never saw this as an issue when I started the game, there are other things they should work on that are far more important imo.

KingMINAS Gaming

(@KingminasG) reported

@PaladinsGame fix the audio bugs please

zane

(@originofzane) reported

@PaladinsGame fix yagorath's ultimate, there's no reason for it to have a range requirement AND for it to still sometimes miss even when the brackets show up around a target

-⚠️-

(@bonasiara) reported

@Vex30_YT @PaladinsGame Skye with that bug is literally broken even illuminate can't counter her anymore

Kyubey

(@Kyubey35016180) reported

@PaladinsGame why though? literally so out of touch with real problems with the game and so random...

.

(@WarriYahTruth) reported

@PaladinsGame SOUND BUG FIX PLEASE. CAN'T HEAR AN EVIE OR TERMINUS WHACKING AT YOU 🤡 OR AZAAN CHASING ME...... MAKE IT STOP!!!

Chris Tidwell ~twitch.tv/paragrin

(@ChrisParagrin) reported

would be super nice if @PaladinsGame would fix betty's ult so it actually does damage if you hit someone.

Arena & Sol 💃💞

(@XNatybebelindaX) reported

@PyrrhicVictory8 @1_00percent Pff Crash 4 is a nightmare T.T Nioh 1 wasnt too hard to plat. I havent finished Nioh 2 so I cant give a proper opinion and about you, dont lie 🔪 you are very good at Paladins.

Bluhen

(@SOLAC3_) reported

@paulo_munir @PaladinsGame That's another issue being talent lineup. Idk why Barik's most basic talent is locked on lvl8 for example

Lmfao

(@Lmfao96111902) reported

@PaladinsGame Ok, but where audio bug fix at?

Dobabes returns

(@DobabesR) reported

@PaladinsGame Finally something good Now where audio fix?

Ꝃ Ꝍ Ꝟ 𐌄 Ꞑ

(@TheNamesYurii) reported

Ever since I've started playing paladins, it's only gotten worse. The metas, the champ releases (In terms of how fun it is to play against them haha rei B) ), the servers, the lag, the community, the playerbase (in terms of how dogshit they are) ), holy **** its sad.

MasterDun🔞

(@MasterDun1) reported

@hetfli But nobody here is bring up the actual issue that is problem that not just league suffers in. OW, WOW, COD, HotS, DOTA, Smite, Paladins all these team based games, multiplayer games, and even FGC suffer with. Toxic people. It is the core root of all the complaints about LOL.

pootis man

(@am12391666988) reported

@PaladinsGame Rip. my pc broken

Ethyn Roseveil, Level 7 Paladin

(@RosyRedemption) reported

She can sense evil, as all paladins can, but it gets her into more trouble than it gets her out of since she feels the need to help and redeem those she senses evil in. Usually involving her body.

Alex (derk)

(@KingAlexanderk) reported

paladins are a service top

En liten vålnad

(@SassmasterAlbin) reported

@dispeldice @StaffandBranch The moment when we sent the hand of Vecna to Paladins via postal service and just hoped for the best

CrossBones

(@CrossBonesGTV) reported

@PaladinsGame Fix your buggy game and maybe I'll Install it again

LewLow

(@LewLow00) reported

Hi @PaladinsGame, I know I'm asking a lot, but I was wondering if you could let me play ONE GAME without lagging, teleporting, having delay on abilities, no reg and no audio I just want to move in the direction I want to without feeling like I'm drunk Thanks

Yasei Paisley

(@YaseiPaisley) reported

@blerpsnurp @PaladinsGame I am getting some serious neuron activation energy here I wanna draw them together as well but my rotten and broken heart rarely helps me coming up with something wholesome to draw

Paulo Munir

(@paulo_munir) reported

@xRatzeputzZx @PaladinsGame I used to have problems with auto buy as well. But it seems to have stopped happening for me

The Robin

(@Trein_Harnet) reported

@PaladinsGame Fix auto purchase please

OwenLCFC 💙🦊🏴󠁧󠁢󠁥󠁮󠁧󠁿❤️

(@OwenJen29570289) reported

@PaladinsGame Can you please fix the console bugs cheers

Paulo Munir

(@paulo_munir) reported

@FlaskofSins Stealth in Paladins it's not meant to be dealt without any aid. Audio cues can only go so far when you don't have illu, reveal or AOE. So, in a sense, stealth is OP and I believe that's why Devs insist on leaving Skye in a pitiful state: because of how broken stealth is.

Mystery

(@krishaant6000) reported

@PaladinsGame Hey, I'm not sure if it's just me, but your commendations seem to be broken. I'm not getting added commendations from others, other players have also said they are experiencing the same thing. A bug?

Paulo Munir

(@paulo_munir) reported

@visoredavenger @PaladinsGame That's the worst part: sometimes we forget to change back and end up playing with Kovaak's recordists and feeling our whole hitbox now counts for headshots before realizing the problem.

.

(@WarriYahTruth) reported

Yiuii Just Went Full TOXIC during the Paladins Ultra League Stream seething over Players restarting their game to fix sound bug. "You got outdrafted either way no point in resetting game we are just wasting time with your horrible draft" The"bad team"won 4-1.🤡 @AlandreaRogers

Sōma Yukihira

(@MAGNVM_IMPERIVM) reported

@PaladinsGame Fix sound bugs Fix sound bugs Fix sound bugs Fix sound bugs Fix sound bugs Fix sound bugs Fix sound bugs Fix sound bugs Fix sound bugs Fix sound bugs Fix sound bugs Fix sound bugs Fix sound bugs Fix sound bugs Fix sound bugs Fix sound bugs Fix sound bugs Fix sound bugs

Sam Burgers

(@SamPorpay) reported

@GarnElizabeth Oathbreaker paladins who all commune together to try to summon a evil being thatll restore their powers of their broken oaths

Red Sun

(@RedSundowner) reported

@PaladinsGame No, fix your game.