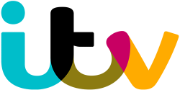 Is ITV down in Borough of Torbay, England?
ITV is a commercial TV network in the United Kingdom. Streaming video is available through the ITV website and mobile apps.
No problems detected at ITV
ITV problems in the last 24 hours in Borough of Torbay, England
At the moment, we haven't detected any problems at ITV. Are you experiencing issues or an outage? Leave a message in the comments section!
Most Reported Problems:
Crashing

Buffering

Sign in

Playback Issues

Video Quality
ITV Outage Map Near Borough of Torbay, England
The most recent outage reports and issues originated from Exmouth, Torquay, Newton Abbot, Teignmouth, Chudleigh and Totnes.
| | | |
| --- | --- | --- |
| Exmouth | Buffering | |
| Torquay | Buffering | |
| Newton Abbot | Buffering | |
| Teignmouth | Crashing | |
| Torquay | Crashing | |
| Exmouth | Crashing | |
ITV in Borough of Torbay, England Comments
Tips? Frustrations? Share them here. Useful comments include a description of the problem, city and postal code.
ITV Issues Reports Near Borough of Torbay, England
Latest outage, problems and issue reports in Borough of Torbay and nearby locations:
Graham Palmer

(@gjp12775) reported

from Borough of Torbay, England

@j_coatsworth Stopped watching after the 1st show, this series. Now truly awful, #ITV must be looking at axing this now.

phil john

(@philjohn76) reported

from Totnes, England

@tehgingerone @brianmoore666 Yes totally agree with this @brianmoore666 is part of a quality commentary experience as far as I'm concerned and have never have liked the way itv do the World Cup. From commentators to the gimmickry of their pre match sets. I'll have to pay more in my t.v licence.

D & P Chambers-White

(@DPChambersWhite) reported

from Borough of Torbay, England

So pleased that #jeremykyleshow has finally been axed. Could only watch a couple of episodes. A car crash of a production that facilitates and exacerbates human frailty, bigotry and raw emotion under the guise of support and understanding @ITV #shameful #jeremykyle
ITV Issues Reports
Latest outage, problems and issue reports in social media:
Mark Grimshaw

(@markgrimshaw16) reported

@DonaldsonComedy @dunnace It also has that standard ITV daytime quiz show problem of having a canned laugh track when there's no audience and you know the room is absolutely silent after every awful joke he makes.

Margo

(@margo_ross48) reported

@JasonManford @ITV Missed it but have picked it up on catchup. My JM fix of the day.

Martyn

(@Martytrudge) reported

@stewpotdudders And still you get..... I will believe it when it's on the bbc or itv news ffs some people are beyond help

Christina Maher

(@christinamaher3) reported

from Mottram in Longdendale, England

@RossKemp @ITV Y don't you actors help me

Decision-cancelled

(@Ink_and_blot) reported

@SoapLand10 @ITV @BBC None there all terrible

Mark Vincent

(@TheVinny73) reported

@OliReading @ITV Terrible planning. God knows what they were thinking

👀

(@MJCafferty) reported

@lunarsuburbia @DefundBBC Decent quality? Its pretty much entirely trash across the board. Do you think its fair to criminalise someone for not paying the licence fee, not consuming anything bbc related, but watch the odd programme on ITV, for example?

Lee at NFTV

(@LeeAtNFTV) reported

5.7m people watched Southampton vs Manchester City. The BBC do have a fantastic set up, keep ITV away from any football as their coverage is the worst in the UK.

Robert Miles

(@RobeMiles) reported

People attacking #defundBBC seem to think anyone using the hashtag only has issues with the BBC. I don't particularly like ITV or Sky either but I don't have to pay for them

shirley jones

(@shirleyjones999) reported

@VikkiFlatt @JasonManford I have. This isn't the place. Rest of statement to ITV:- over the 98%. '"For a small number this can turn into a serious pneumonia, and for a smaller number again this can lead to death, particularly in the elderly and those who have got other coexisting medical problems."