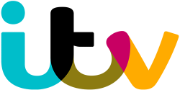 Is ITV down in Rochester, Medway, England?
ITV is a commercial TV network in the United Kingdom. Streaming video is available through the ITV website and mobile apps.
No problems detected at ITV
ITV problems in the last 24 hours in Rochester, England
At the moment, we haven't detected any problems at ITV. Are you experiencing issues or an outage? Leave a message in the comments section!
Most Reported Problems:
Buffering

Crashing

Playback Issues

Video Quality

Sign in
ITV Outage Map Near Rochester, Medway, England
The most recent outage reports and issues originated from Rochester, Grays, Maidstone, Sutton at Hone, Cliffe and Cliffe Woods, South Ockendon, West Malling, Chatham, Sittingbourne, Gillingham and Leigh-on-Sea.
| | | |
| --- | --- | --- |
| Rochester | Crashing | |
| Maidstone | Buffering | |
| West Malling | Sign in | |
| Grays | Crashing | |
| Chatham | Buffering | |
| Grays | Crashing | |
ITV in Rochester, England Comments
Tips? Frustrations? Share them here. Useful comments include a description of the problem, city and postal code.
ITV Issues Reports Near Rochester, England
Latest outage, problems and issue reports in Rochester and nearby locations:
ITV Issues Reports
Latest outage, problems and issue reports in social media:
romanaii

(@crazycgohard) reported

@iJamesFloyd @ITV Come back and fix covid 19

Eco Tur Angola

(@EcoTurAngola) reported

@ITVChoice @DStv We cannot believe DSTV are dropping the ITV Choice channel ! ! The ONLY quality English language entertainment channel that @DSTV has ! In lockdown (!)

Birdiepar

(@PHYLLIS00206210) reported

@GMB @piersmorgan @susannareid100 I'd rather rock climb over the himalayas. How dare you assume we want this. ITV can go to hell. 😡 We've told you as viewers that we find him So over the top he's even begun to say we are his problem. I'm finished with ITV. Go to hell.

Tony Frobisher Ⓥ

(@vegpedaller) reported

from Worcestershire, England

Here is the News I used to watch the BBC Channel 4 & ITV But now all I need is @Coldwar_Steve No Downing Street Briefings Or Newsnight if you please All we need to know Is @Coldwar_Steve The worst of times This pervasive destructive disease All we need Is @Coldwar_Steve #poems

mee$h✨

(@janoyourrlife) reported

i also find it interesting how the bbc have barely said/shown anything about george floyds murder and the protests, practically ignoring this whole issue, yet itv and channel 4 have made it their main story

Loafin Around

(@Odelisandwich) reported

My neighbors are an interracial couple I really wonder what their stance is on issues like this. Part of the reason I personally wouldn't do ITV

Disappointed Glaswegian

(@DisappointedGl1) reported

Remember STV = ITV god help us!

UKPRES

(@UKPRES1) reported

@Monkeynutshell @archivetvmus71 @TalkingPicsTV YET going by the TV times ITV pushed it big time, but its problems were clearly not at the fault at Iain, STV or productions staff. ITV strike played its hand, while Mary whitehouse wanted TV toned down hence we got minder instead..

amoviecalledben

(@amoviecalledben) reported

The reason people are protesting js because news organisations like itv contribute to sweep issues like police brutality under the rug

Ian McLeod

(@McLeodIan1) reported

@AC2819 @piersmorgan Terrible news about Piers Morgan. He has just signed up with Itv until the end of 2021.