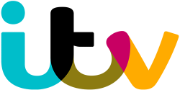 Is ITV down in Poplar, Greater London, England?
ITV is a commercial TV network in the United Kingdom. Streaming video is available through the ITV website and mobile apps.
No problems detected at ITV
ITV problems in the last 24 hours in Poplar, England
Most Reported Problems:
Crashing

Buffering

Playback Issues

Video Quality

Sign in
ITV Outage Map Near Poplar, Greater London, England
The most recent outage reports and issues originated from Camberwell, London, Dagenham, Bromley, City of Westminster, Ilford, Balham, Holborn, Islington, Golders Green, Croydon, Hendon, Sutton at Hone, Paddington and Woolwich.
| | | |
| --- | --- | --- |
| London | Crashing | |
| Dagenham | Buffering | |
| Bromley | Buffering | |
| City of Westminster | Crashing | |
| Ilford | Crashing | |
| Balham | Crashing | |
ITV in Poplar, England Comments
Tips? Frustrations? Share them here. Useful comments include a description of the problem, city and postal code.
ITV Issues Reports Near Poplar, England
Latest outage, problems and issue reports in Poplar and nearby locations:
ITV Issues Reports
Latest outage, problems and issue reports in social media:
Ian

(@LondonComment) reported

@addicted2newz No wonder @faisalislam jumped ship, albeit to BBC - #Boris Bashing Corp. A guy's got to eat but after his sterling stint at #ITV, edged out by subsequent insomniac @TomBrady, @markaustintv now vulnerable to #skynews contagion due to its dire reputation in reporting quality.

World Sports Weekly

(@wsportsweekly) reported

@UTTRob WCW alumni. You just too much 😂😂 In fairness there's not enough AEW advertising in the UK and it's hurting the show. A move from ITV4 to ITV would also help.

The Core

(@SocialM85897394) reported

THIS HASHTAG IS NOTHING TO CELEBRATE #scummedia The fact that this hashtag is trending at all means that we have a massive problem with the media in the UK, trust is at an all time low and this is bad for all of us. Blame: @ofcom Sky News BBC Guardian Channel 4 GMB ITV etc.

Teddy Bard--- STAY AT HOME

(@TheTeddyBard) reported

The BBC/ITV/Channel4/Sky etc ALL also fervently ignore the Issues with Grooming gangs , the cynic would be inclined to believe there are too many of their own officials involved #GroomingGangs

😈BANK HOLIDAY DEAL😇💸$3 OF

(@xgirlnextdoorf1) reported

I love how Loose Women (yes Im an old mum at heart) raises awareness about domestic abuse but I hate how they only show photos of high rise buildings and stereotypical council estates on the ad, this isn't a problem exclusive to poorer areas ITV, come on 😒🙄

Ash

(@AshCurryOcd) reported

@RuthAnnHarpur @CirilloDr @thismorning @ITV @bps @The_HCPC Could be worse , could have spearman's on there saying they can fix ocd , and make it look easy

Mikespace™ Chat

(@MikespaceChat) reported

The problem with the Stay Alert message is that only intelligent people will understand it. Sadly, a large majority of British people are thick including those at ITV..! 🙄 #ThisMorning

Mikespace™ Chat

(@MikespaceChat) reported

My God, whenever I watch daytime ITV I feel like throwing something at the tele! Yeah Dominic Cummings likely broke a lockdown rule but it's not like everyone in parliament is swanning off to see people. 🙄 The abuse he has received is awful. #ThisMorning

Julie Stubbs

(@juliestubbs11) reported

@loosewomen @ITV @WeAreSTV I live in an area with a beach and the car park was ful by 9.40. As long as people are sensible, keep socially distancing and take their rubbish home with them I cant see a problem, but the rubbish that was left last time was ridiculous.

Sam Dunnachie

(@samdunnachie) reported

@ian_rodd @BrineMP @ITV As far as I can see, we still have a deafening silence from Brine on the Cummings issue, so we can only assume now, that means he supports the PM and Cummings.