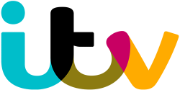 Is ITV down in Bexleyheath, Greater London, England?
ITV is a commercial TV network in the United Kingdom. Streaming video is available through the ITV website and mobile apps.
No problems detected at ITV
ITV problems in the last 24 hours in Bexleyheath, England
At the moment, we haven't detected any problems at ITV. Are you experiencing issues or an outage? Leave a message in the comments section!
Most Reported Problems:
Crashing

Buffering

Sign in

Playback Issues

Video Quality
ITV Outage Map Near Bexleyheath, Greater London, England
The most recent outage reports and issues originated from London, Lambeth, Balham, Dagenham, Hackney, Bermondsey, Welling, Bexleyheath, Poplar, Camberwell, Bromley, City of Westminster, Ilford, Holborn and Islington.
| | | |
| --- | --- | --- |
| London | Video Quality | |
| London | Crashing | |
| London | Buffering | |
| Balham | Crashing | |
| London | Crashing | |
| Dagenham | Buffering | |
ITV in Bexleyheath, England Comments
Tips? Frustrations? Share them here. Useful comments include a description of the problem, city and postal code.
ITV Issues Reports Near Bexleyheath, England
Latest outage, problems and issue reports in Bexleyheath and nearby locations:
ITV Issues Reports
Latest outage, problems and issue reports in social media:
Margo

(@margo_ross48) reported

@JasonManford @ITV Missed it but have picked it up on catchup. My JM fix of the day.

Martyn

(@Martytrudge) reported

@stewpotdudders And still you get..... I will believe it when it's on the bbc or itv news ffs some people are beyond help

Christina Maher

(@christinamaher3) reported

from Mottram in Longdendale, England

@RossKemp @ITV Y don't you actors help me

Decision-cancelled

(@Ink_and_blot) reported

@SoapLand10 @ITV @BBC None there all terrible

Mark Vincent

(@TheVinny73) reported

@OliReading @ITV Terrible planning. God knows what they were thinking

👀

(@MJCafferty) reported

@lunarsuburbia @DefundBBC Decent quality? Its pretty much entirely trash across the board. Do you think its fair to criminalise someone for not paying the licence fee, not consuming anything bbc related, but watch the odd programme on ITV, for example?

Lee at NFTV

(@LeeAtNFTV) reported

5.7m people watched Southampton vs Manchester City. The BBC do have a fantastic set up, keep ITV away from any football as their coverage is the worst in the UK.

Robert Miles

(@RobeMiles) reported

People attacking #defundBBC seem to think anyone using the hashtag only has issues with the BBC. I don't particularly like ITV or Sky either but I don't have to pay for them

shirley jones

(@shirleyjones999) reported

@VikkiFlatt @JasonManford I have. This isn't the place. Rest of statement to ITV:- over the 98%. '"For a small number this can turn into a serious pneumonia, and for a smaller number again this can lead to death, particularly in the elderly and those who have got other coexisting medical problems."

Stuart Kenny

(@StuartKenny33) reported

@BuIIysSpeedboat @MtopdeckMct2218 ITV film loads of pilots and series that never get aired, by the looks of it, they're running out of things to show, so they're having to open the vaults and find anything they have. They're slowly facing the same issue Channel Television did when ITV went on strike in 1979.