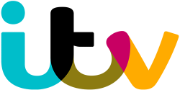 Is ITV down in Romford, Greater London, England?
ITV is a commercial TV network in the United Kingdom. Streaming video is available through the ITV website and mobile apps.
No problems detected at ITV
ITV problems in the last 24 hours in Romford, England
At the moment, we haven't detected any problems at ITV. Are you experiencing issues or an outage? Leave a message in the comments section!
Most Reported Problems:
Crashing

Buffering

Sign in

Playback Issues

Video Quality
ITV Outage Map Near Romford, Greater London, England
The most recent outage reports and issues originated from Enfield Lock, London, Dagenham, Hackney, Bermondsey, Welling, Bexleyheath, Poplar, Camberwell, Bromley, Ilford, Grays, Sutton at Hone, Woolwich and South Ockendon.
| | | |
| --- | --- | --- |
| London | Buffering | |
| London | Crashing | |
| Dagenham | Buffering | |
| Hackney | Buffering | |
| Bermondsey | Crashing | |
| London | Crashing | |
ITV in Romford, England Comments
Tips? Frustrations? Share them here. Useful comments include a description of the problem, city and postal code.
ITV Issues Reports Near Romford, England
Latest outage, problems and issue reports in Romford and nearby locations:
ITV Issues Reports
Latest outage, problems and issue reports in social media:
Jacob Isaacs

(@JacobIsaacs15) reported

Anyone watching Ross Kemp on itv so the government help these people who have nothing else and because it's not where they want to live they crying on tv. be grateful they are even giving you help loads of people on the street who get nothing.

Paul Johnston - @home / might have some things...

(@PaulDJohnston) reported

@sunny_hundal @WasiqUK It's a veiled attack but it's there. Mentioning the BBC, ITV, Sky, he's placing this "interview" (it's laughable to call it interrogatory - it's more of a chat) by the channel he represents into the same realm, and claiming the same editorial controls and quality.

David C Scott

(@davidchscott) reported

@HKJohn83 @mikewhitesport I personally don't have a problem with the BBC paying probably an increment of the commercial higher wages to Lineker, or Shearer that Sky or ITV would pay. They're good at their jobs. I think there's room for more advertising revenue, particularly with online content, to help.

Rainy Seattlite

(@firefox05872430) reported

@itvnews @tombradby @ITV Normally don't post on tabloids. I don't feel sorry for her, She chose this life style with double edge sword of press and little privacy. Solution to all her problems clear. Meghan/Harry donate wealth and get a job at Home Depot. Press will leave you alone.

Neil Bandtock

(@NeilBandtock) reported

@Hawksgroupltd @boopbetty1000 @GMB @ranvir01 Wow, didnt realise he'd been chairman of BBC and ITV, thankyou.... Can't imagine anyone better qualified to tell them how wrong they are on this issue... Ooh, he votes the same as Piers too... 👍

UKPRES

(@UKPRES1) reported

@FlefasaurusRex @whatsonthetapes Funny think about tyne tees and yorkshire even before the awful ch3 idea they really like itv branded promos .

Gordon G Donaldson

(@gordygeorge88) reported

@FlefasaurusRex just think Without Jimmy, s there, d probably be no 24 Hours In A And E or stuff like that Who knew that when ITV cameras first went to what was then St James, s hospital in 1987 that the influence would help shape TV in the three decades to follow

rumbo

(@rumboboy) reported

@peterdavies211 @_ScreamingSkull @itvpeston @jnpowell1 @Peston @ITV Churchill in this world would never have anything to do with the EU.. Let alone let Germany help run our country 😂 Now go cry under your rock of bitterness 🇪🇺👈🏻💩 Or move 🙌👋🇬🇧🇬🇧🇬🇧🥳🥳

Tim Hailstone

(@TimHailstone) reported

@Paul04702580 @itvpeston @jnpowell1 @Peston @ITV You don't seem to have understood that the reason why the authorities in Leicester did not get to grips with the problems sooner was because our Government told them they had 80 new cases, whereas they actually had 900+. The delay in locking down may cost lives

JohnAEdge TLP

(@JohnAEdge2) reported

So was watching my usual favourite rage fuel this morning. ITV's morning programme with another entirely one sided biased "debate" around portrayals of Jesus. They blurred out White images. Im not a Christian, this doesn't offend me, but it doesn't help race relations!