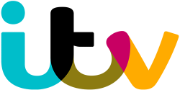 Is ITV down in Wanstead, Greater London, England?
ITV is a commercial TV network in the United Kingdom. Streaming video is available through the ITV website and mobile apps.
No problems detected at ITV
ITV problems in the last 24 hours in Wanstead, England
Most Reported Problems:
Buffering

Crashing

Playback Issues

Video Quality

Sign in
ITV Outage Map Near Wanstead, Greater London, England
The most recent outage reports and issues originated from Welling, London, Bexleyheath, Poplar, Camberwell, Dagenham, Bromley, City of Westminster, Ilford, Balham, Holborn, Islington, Golders Green, Grays and Hendon.
| | | |
| --- | --- | --- |
| Welling | Buffering | |
| London | Buffering | |
| London | Buffering | |
| London | Crashing | |
| Dagenham | Buffering | |
| Bromley | Buffering | |
ITV in Wanstead, England Comments
Tips? Frustrations? Share them here. Useful comments include a description of the problem, city and postal code.
ITV Issues Reports Near Wanstead, England
Latest outage, problems and issue reports in Wanstead and nearby locations:
ITV Issues Reports
Latest outage, problems and issue reports in social media:
RunningClassical 🌹#StayHomeSaveLives

(@RunningClassic1) reported

@RustyMark4 No because I don't have a TV, but I remember them fondly. Always at about 2pm on itv 3 or any other channel aimed at elderly people. Capitalism at its worst.

paul murphy

(@paulmur67925587) reported

@piersmorgan @GMB maybe Cummings needs to go, but after his witch-hunt and bullying so does Morgan. After the tragedy of Caroline Flack, an ITV colleague & presenter, he's done nothing to help the "be kind" campaign.

Robert Gillespie#IamEuropean

(@redbob999) reported

@clan_macdonald @MrMalky @RadioTimes Worst decision @ITV has ever made.

GeorgePS

(@GeorgePS14) reported

@miffythegamer Looks fake. Peston is on the ITV. A couple of basic factual & setting errors.

Bobbyb71

(@Bobbyb711) reported

@CARogersNo1 God help ITV. 2 massive amateurs in her and Peston

Happy

(@Happy00461244) reported

@Stanhope2011VJ Bbc, itv, sky news some of the worst offenders #ScumMadia

Mathew Nesling

(@MNesling) reported

@beng94 @ITV @ITVWrestling I've commented a lot on this but @ITVWrestling have really hampered by enjoyment of AEW. From when it debuted and couldn't keep a proper time slot to similar issues now. So frustrating as AEW has been fantastic overall.

LeeDolman 🇬🇧

(@lee_dolman) reported

@d5_rss ITV are terrible. Hoddle (great footballer) but an apologist for every mistake a footballer makes. Shot skewed 10 yards wide Hoddle "he was unlucky, the ball bobbled as he was about to hit it"

Staying@HomeMan

(@SJJB55) reported

@MinitheMoocher @haveigotnews @The_Real_JSP @FinTaylorcomedy @ITV Possibly the worst one ever.

Eddy123

(@Eddy12397383251) reported

@MartinSLewis Please contact me Martin I have been trying to reach out to you but I don't know if you have been sent my email by the ITV good morning show. It is very important & something you might just want to help me with. Please when you become available.