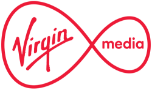 Virgin Media Outage
Is Virgin Media having an outage right now?
Virgin Media offers mobile phone, television, broadband internet and phone service over the cable network. Virgin Media is part of NTL:Telewest. Virgin's mobile service is available under the Virgin Mobile brand, which operates as a mobile virtual network operator using the T-Mobile and Orange networks.
Problems detected at Virgin Media
Virgin Media problems in the last 24 hours
May 26: Problems at Virgin Media
Most Reported Problems:
Internet

Wi-fi

TV

E-mail

Phone

Total Blackout
Virgin Media Outage Map
The most recent outage reports and issues originated from London, Croydon, Belfast, Slough, Dagenham, Crawley, Reading, Sheffield, Saltdean, Woking, Hampstead, Brentford, Royal Leamington Spa, Glasgow and Birmingham.
| | | |
| --- | --- | --- |
| Dublin | Internet | |
| Islington | Wi-fi | |
| Hackney | Wi-fi | |
| Glasgow | Internet | |
| Croydon | Wi-fi | |
| Kettering | Internet | |
Virgin Media Comments
Tips? Frustrations? Share them here. Useful comments include a description of the problem, city and postal code.
Virgin Media Issues Reports
Latest outage, problems and issue reports in social media:
Lou 🌹

(@louisezus) reported

the way my internet just cut out during an exam.......... i'm suing virgin media

Clive Burt

(@Clive_Burt) reported

@virginmedia After an unsatisfactory encounter with your helpdesk, my router was replaced yesterday. Now having to deal with the aftermath of setting up TP LINK connections, due to the original poor siting of the router. But otherwise ok thank you. Still not getting any where the speed I pay

Nathalie Davies

(@PenBehindEar) reported

@virginmedia I basically haven't had any Internet for 24hours now! I'm meant to be working right now but I've barely achieved anything. Engineer apparently sorting the issue but they've been doing that since yesterday morning. I don't want to be charged for these 2 days.

Anna Davis

(@balancedmum) reported

Help @virginmedia. I am trying to join you and you have sent me an incorrect contract. Your email inbox is full, your chat said you'd ring 3 days ago, and I can't get through on phone

James White

(@jamesxwhite) reported

@nzmark @CuckooInternet @virginmedia There are unfortunately a bunch of network reasons why this issue might be occurring - e.g. if there are network repairs going on near your property. Only VM can confirm; but you could test this by seeing whether your phone line turns off at the same time as your broadband. 2/2

FutSpy

(@FutSpy) reported

If you're on Virgin Media I tested something. Around 1am every day for last 2 weeks it goes down then up. Go on your hub settings,disable smart Wifi & then seperate your hub between 2 diff settings on 2.4ghz & 5ghz. It's stopped since. @Zelonius @UniqueRiggers @TheFIFAAnalyst

Jam 💙

(@badger4161) reported

@virginmedia I just said I have wifi issues today. So not looking great today.

Jamaicas Finest🇯🇲

(@TheLifeOfJam) reported

@virginmedia @jacoopsy What do you mean "what problems are you having" READ THE THREAD!

SW Photography

(@WestyMusicTog) reported

@virginmedia I'm trying to work from home and having connection issues very annoying, checked my account...no issues showing, rebooted to no avail and I have a wired connection

B®️

(@mxchaelsangel) reported

@virginmedia Yes. It's gone down 11 times since then and has currently been down for 2 hours

Anthony Davis

(@AJD_Rodger) reported

@virginmedia Good morning, I have had to restart your modem multiple times everyday for the last few weeks which makes working at home extremely difficult. Never once had this issue with Sky! Paying for a terrible service at the moment needs sorting ASAP! Can someone get in touch

Dianne Pilkington 🐯

(@dipilky) reported

We joined @virginmedia a week ago and we cannot get through to speak to anyone about leaving due to the dreadful performance. Keep getting cut off saying too busy to help. Would like to upgrade package but right now ready to ditch completely.

Autumn Barker

(@AutumnSaskia) reported

@virginmedia We have spoken to various people at virgin who have agreed the mistake was made but it's not been put right despite you saying it will be, they are both disabled and in their 70s the stress you are causing them is ridiculous, I want this to be sorted and a complaint to be raised

THE TOMATO PODCAST - TRENDING ENTERTAINMENT NEWS

(@PodcastTomato) reported

@virginmedia your connection is ****...do something about it

brian duncan

(@sinagua1) reported

@virginmedia The service page has changed from 11 last night to 9:35 this AM then resolved now 1435. Just some clarity about what is going on would help a lot

Tracey Carr

(@TraceyJCarr) reported

@virginmedia I finally got through on the telephone. You have had an outage since 24th January !!!

Brad Palmer

(@Mr_BA6) reported

Lockdown lessons: the premier league are scum, the British media are scum, **** weatherspoons and virgin Atlantic leaders, the government are hypocrites... Ohh wait we already knew all this now it's just been made clearer for everybody 👍

Autumn Barker

(@AutumnSaskia) reported

@virginmedia Basically in short they paid a bill and you allocated the payment they had made to someone else's account and then harassed them saying they hadn't paid and stuck on late charges etc when the issue was yours not then fast forward 6 months and you are still chasing them

Autumn Barker

(@AutumnSaskia) reported

@virginmedia nice to know you are keen to get this sorted! Your customer service from beginning to end is a joke

Bobby 💙💛

(@Bobbyclegg6) reported

@virginmedia There was an issue when I checked a few days ago, seems to be 'clear' of issues now, but I'm certainly still experiencing slow connection which disconnects and lags often

Bobby 💙💛

(@Bobbyclegg6) reported

@virginmedia service has been awful for months and seems to just get worse. It's at the point where I'm looking at new providers

Lucy

(@LivingLifeAsLu) reported

I have been calling and calling Virgin media for a week to try to cancel (cause you can't do it online) always on hold for 40 ish minutes before being hung up on. Today I FINALLY got through and the phone call was legit a minute and a half long and it was all done🙃🔫

Rachel

(@RacheyRoo28) reported

@virginmedia making it impossible to work from home again with their shoddy internet service!

Hard Love

(@LoveHardon) reported

@virginmedia Sadly the text service just prompts me to the website, round and round I go.

Paddy

(@pkilday67) reported

@virginmedia Customer service is terrible. Finally got through twice and had phone put down before speaking. Unexpected rise to my bill. It's disgusting

Chisel

(@chizcw) reported

@joepods @virginmedia There are *never* any problems. My router clearly just reboots itself all the time because it's feeling a bit lonely.

Mark Norman

(@nzmark) reported

Wow, I'm getting more responsive support for my broadband from a company I don't even have a contract with than from Virgin Media.

Dr Pods

(@joepods) reported

@chizcw @virginmedia I could log in (eventually) and apparently there are no problems! Download speed of 2.2 Mbps says otherwise.

Harlam

(@HarlamTK) reported

from Sheffield, England

Low and behold... @vmbusiness is down again on the first work day of the week. Makes me wonder how often this happens and I'm normally in the office so don't notice... I can't wait to one day move to somewhere where another provider can connect me to fibre optic internet

Mark Norman

(@nzmark) reported

@CuckooInternet @virginmedia @jamesxwhite It is really odd. That guide is good but seems like there's some network job which is cutting me off at the same time every day. Interestingly the time moved by an hour when daylight savings happened, which makes me think it's a network maintenance cron job at VM HQ.