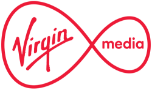 Virgin Media Outage in Hounslow, Greater London, England
Virgin Media offers mobile phone, television, broadband internet and phone service over the cable network. Virgin Media is part of NTL:Telewest. Virgin's mobile service is available under the Virgin Mobile brand, which operates as a mobile virtual network operator using the T-Mobile and Orange networks.
No problems detected at Virgin Media
Virgin Media problems in the last 24 hours in Hounslow, England
Most Reported Problems:
Internet

Wi-fi

TV

Phone

E-mail

Total Blackout
Virgin Media Outage Map Near Hounslow, Greater London, England
The most recent outage reports and issues originated from London, Croydon, Harrow, Islington, City of Westminster, Slough, Paddington, Hendon, Golders Green, Hounslow, Watford, Balham, Epsom, Camberwell and Hammersmith.
| | | |
| --- | --- | --- |
| Croydon | Internet | |
| London | Internet | |
| Croydon | Internet | |
| Harrow | Wi-fi | |
| Islington | Internet | |
| City of Westminster | Internet | |
Virgin Media in Hounslow, England Comments
Tips? Frustrations? Share them here. Useful comments include a description of the problem, city and postal code.
Virgin Media Issues Reports Near Hounslow, England
Latest outage, problems and issue reports in Hounslow and nearby locations:
Virgin Media Issues Reports
Latest outage, problems and issue reports in social media:
V1echa

(@V1echa) reported

@virginmedia #virginmedia i am tired when all the time on the phone all the time the wifi turns on and off. i still have a super hub 2. i use 2G on the phone. finally fix your problem, I'm tired of calling you to fix it. while in the garden or on the second floor all the time.

Tom Howes

(@TomHowes82) reported

@virginmedia Day 3 of having to reboot my hub due to wifi not connecting. Problem still not solved. I have had this hub along time, can I get a new one or send an engineer out please!

k

(@Kurly01) reported

@EffectzMIXER @TalkTalk @virginmedia Oh dude that sucks!

Tom Dixon

(@kingshrimper) reported

@VirginMediaCorp This is ridiculous, there is blatantly a problem with your service. If you search virgin media on here you get 100s of people having the same issues. Can you advise how I raise a formal complaint and what your full esculation process is, ie who you are regulated by.

Hannah Louise

(@HannyLouKing) reported

@aggiekingy @virginmedia never known anything like it, worst thing u done moving to them from @skytv

Em

(@dizzytix) reported

from Warrington, England

@virginmedia help. My broadband is constantly intermittent. I never go a day without being cut off on one of my devices. When I try to email from the account it says it's unavailable. How can I get help

ELS2909

(@EstelleSladen) reported

@virginmedia can you please explain why when you ring up about your current contract about renewal you cant offer any deals, no offer customer service shocking and then to top if off you receive a email about my disconnection, i put a complaint in not notice of cancellation

Steve Hill

(@Redwoodsteve) reported

@virginmedia @LumpyPete There's a world of difference between 'a welcome offer' and ripping them off afterwards. Anyway I'm moving from VM in 2 weeks and will never return.

toral dixit

(@toraldixit) reported

@virginmedia So you continue the #virgin tradition of not paying attention. I have already told you why the system of just calls doesn't work.. If I dud my job as badly I'd be fired, #virginbroadband #virginmedia

Lea hollingworth

(@LeaHollingworth) reported

@virginmedia I never got a reply! And my bill is still the same with no bill credit. .