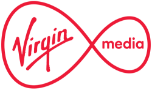 Virgin Media Outage in Islington, Greater London, England
Virgin Media offers mobile phone, television, broadband internet and phone service over the cable network. Virgin Media is part of NTL:Telewest. Virgin's mobile service is available under the Virgin Mobile brand, which operates as a mobile virtual network operator using the T-Mobile and Orange networks.
No problems detected at Virgin Media
Virgin Media problems in the last 24 hours in Islington, England
Most Reported Problems:
Internet

Wi-fi

TV

Phone

E-mail

Total Blackout
Virgin Media Outage Map Near Islington, Greater London, England
The most recent outage reports and issues originated from Hackney, London, Croydon, Harrow, Islington, City of Westminster, Paddington, Hendon, Bushey, Bermondsey, Dagenham, Golders Green, Leyton, Hounslow and Balham.
| | | |
| --- | --- | --- |
| Finsbury | Internet | |
| Croydon | Internet | |
| Bromley | TV | |
| Hackney | Wi-fi | |
| London | Internet | |
| Croydon | Internet | |
Virgin Media in Islington, England Comments
Tips? Frustrations? Share them here. Useful comments include a description of the problem, city and postal code.
Virgin Media Issues Reports Near Islington, England
Latest outage, problems and issue reports in Islington and nearby locations:
Virgin Media Issues Reports
Latest outage, problems and issue reports in social media:
Paul Plowright

(@Paulplow) reported

@virginmedia our service request appointment yesterday wasn't carried out please advise

dawn felton

(@diamonds50) reported

Another crap day as far as the Wi-Fi goes with virgin media. Getting boring now always the same, charge us all the money but don't give you all the service

Jen

(@sassybadassy15) reported

@O2 Stop suggesting WiFi and fix the mast. I have piss pour WiFi connection being and virgin media but with you merging with them that just grand. A double whammy of crappy mobile and WiFi connections

Tommy L. Lowrie

(@TommyLowrie) reported

@virginmedia I was very upset with my poor service but it was my bad for not updating my box or calling, I think you should make a post advising people to change their box after a few years because I've seen many people with my issue and getting a new box didn't even cross my mind

staywoke

(@staywoke911) reported

@virginmedia Reboot doesn't work, service not down.

Tony Jefferies

(@realtjefferies) reported

@virginmedia @VirginMediaCorp So....no response since 8th May. Fantastic customer service.

N€LL€

(@chanelwxx) reported

Absolutely disgusting service from @virginmedia no tv and internet for 5 days, can't send someone out til Wednesday. G R E A T 🙏🏽

V1echa

(@V1echa) reported

@virginmedia #virginmedia i am tired when all the time on the phone all the time the wifi turns on and off. i still have a super hub 2. i use 2G on the phone. finally fix your problem, I'm tired of calling you to fix it. while in the garden or on the second floor all the time.

Tom Howes

(@TomHowes82) reported

@virginmedia Day 3 of having to reboot my hub due to wifi not connecting. Problem still not solved. I have had this hub along time, can I get a new one or send an engineer out please!

k

(@Kurly01) reported

@EffectzMIXER @TalkTalk @virginmedia Oh dude that sucks!