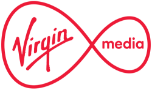 Virgin Media Outage in Camberwell, Greater London, England
Virgin Media offers mobile phone, television, broadband internet and phone service over the cable network. Virgin Media is part of NTL:Telewest. Virgin's mobile service is available under the Virgin Mobile brand, which operates as a mobile virtual network operator using the T-Mobile and Orange networks.
Problems detected at Virgin Media
Virgin Media problems in the last 24 hours in Camberwell, England
May 25: Problems at Virgin Media
Most Reported Problems:
Internet

Wi-fi

TV

E-mail

Phone

Total Blackout
Virgin Media Outage Map Near Camberwell, Greater London, England
The most recent outage reports and issues originated from Croydon, Finchley, London, Lewisham, Tottenham, Islington, Balham, Harrow, Hounslow, Golders Green, Paddington, Hampstead, Finsbury, Dagenham and Bushey.
| | | |
| --- | --- | --- |
| Golders Green | Internet | |
| London | Internet | |
| Croydon | Wi-fi | |
| Finchley | Internet | |
| London | Internet | |
| Lewisham | Internet | |
Virgin Media in Camberwell, England Comments
Tips? Frustrations? Share them here. Useful comments include a description of the problem, city and postal code.
Virgin Media Issues Reports Near Camberwell, England
Latest outage, problems and issue reports in Camberwell and nearby locations:
Virgin Media Issues Reports
Latest outage, problems and issue reports in social media:
Rob Wadrup

(@WadrupR) reported

from Solihull, England

@virginmedia once again your service is shocking. This month alone I've lost my connection and tv so many times. I bet you soon be on the phone when I stop my standing order next week

Jay Bennett

(@JayTBennett) reported

All day @virginmedia issues in Woking. They're aware but it's looking like 12 hours of outage in case you're in the area and wondering what's wrong with your internet

Adonis

(@AD0N115) reported

@cxtallena @ItsMeFrazer @virginmedia @CherylHoleQueen Don't need **** like this

Carlo

(@Carlo138) reported

@virginmedia has to be the worst internet connection ever. Not stable for online gaming at all!!

Terrie

(@smithsdisc0_) reported

@virginmedia absolutely appalling customer service ! Upgraded my tv package on the tenth of May asked on several occasions will my bill like my first bill or will I just be charged £57 agent told me no it's not like your first bill

HRH THE DUCHESS OF SEXXXY

(@duchyofleo) reported

was doing my job search and then the internet went down for 25mins. virgin media doesn't want me to be employed, i see

thyartisshannon

(@thyartisshannon) reported

@virginmedia my WiFi has been absolutely shocking for weeks, but today takes the cake, 10 minutes later and my page still won't open. Despite restarting. Diagnostics found no issues and my internet is APPARENTKY 'spot on', what a load of shite.

Moose

(@LeGreenMoose) reported

@Pete79858862 @virginmedia Down in Plymouth too

EvidencePlz

(@EvidencePlzz) reported

@nickjeffries70 @virginmedia Mine just went down in Merseyside

Marty F Wyldbore

(@Wyldbore82) reported

@Bucktastica @virginmedia I can't watch my recordings on the go, virgin is down again I guess...