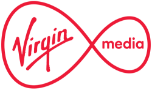 Virgin Media Outage in Watford, Hertfordshire, England
Virgin Media offers mobile phone, television, broadband internet and phone service over the cable network. Virgin Media is part of NTL:Telewest. Virgin's mobile service is available under the Virgin Mobile brand, which operates as a mobile virtual network operator using the T-Mobile and Orange networks.
Problems detected at Virgin Media
Virgin Media problems in the last 24 hours in Watford, England
May 26: Problems at Virgin Media
Most Reported Problems:
Internet

Wi-fi

TV

E-mail

Phone

Total Blackout
Virgin Media Outage Map Near Watford, Hertfordshire, England
The most recent outage reports and issues originated from Hendon, London, Finchley, Wembley, Golders Green, Hemel Hempstead, Slough, St Albans, Harrow, City of Westminster, Holborn, Hampstead, Brentford, Notting Hill Gate and Paddington.
| | | |
| --- | --- | --- |
| Hendon | E-mail | |
| London | Wi-fi | |
| London | Internet | |
| London | Internet | |
| London | Internet | |
| Wembley | Internet | |
Virgin Media in Watford, England Comments
Tips? Frustrations? Share them here. Useful comments include a description of the problem, city and postal code.
Virgin Media Issues Reports Near Watford, England
Latest outage, problems and issue reports in Watford and nearby locations:
Virgin Media Issues Reports
Latest outage, problems and issue reports in social media:
lindsey dean

(@louwat23) reported

@virginmedia Yes it's connected to the network I have 3 bars

Edu Guy

(@EduGuy2) reported

@virginmedia why oh why Is my internet **** again 45mbps when I am paying for 100mbps. I want a refund as this is an ongoing problem, otherwise I am go straight to OFCOM. My contract is up in September, guess who will be saying stick it!!!

Adam Kennedy

(@adamrobertk) reported

@virginmedia has managed to completely mess up my account. they don't recognise the landline number they are supplying me, different names on the account, and put me through to a closed sales centre for help. #brilliantservice

daniel finnegan

(@danfin0968) reported

@virginmedia Still very slow the ring doorbell hardly picks up a signal and you have increased my tariff and I can't get through to cancel or amend it

harrison.su

(@harrisonsu) reported

no broadband service in AL3 7JP area. @virginmedia is it just me ?

lucy

(@Lucyxgaffney) reported

@virginmedia one full day without WiFi, canny deal pls hurry and fix virgin😭😭

Helen

(@alwysrchng4hope) reported

@virginmedia Your text service is pretty poor. I text that I had broadband issues and I didn't have a VM mobile number. The summary I got back was "you are not the account holder and have mobile issues"

Slamdog

(@jonpaulslamdog) reported

@virginmedia Yes, i'll be sure to contact the automated service again.

Nicky Rowe

(@nickywolko) reported

@virginmedia Don't suggest that I buy a signal booster as I've never had problems before. I'm paying enough money out and not getting the speeds promised when I moved from sky.

Helen

(@Helen70866460) reported

@virginmedia In regards to a complaint which is yet to be solved as I couldn't speak to him any longer