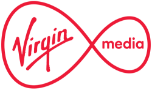 Virgin Media Outage in Barnet, Greater London, England
Virgin Media offers mobile phone, television, broadband internet and phone service over the cable network. Virgin Media is part of NTL:Telewest. Virgin's mobile service is available under the Virgin Mobile brand, which operates as a mobile virtual network operator using the T-Mobile and Orange networks.
Problems detected at Virgin Media
Virgin Media problems in the last 24 hours in Barnet, England
May 25: Problems at Virgin Media
Most Reported Problems:
Internet

Wi-fi

TV

E-mail

Phone

Total Blackout
Virgin Media Outage Map Near Barnet, Greater London, England
The most recent outage reports and issues originated from Watford, Islington, Hillingdon, Harrow, London, Golders Green, Paddington, Hampstead, Finsbury, Bushey, City of Westminster, Wembley, Hendon, Wanstead and Hackney.
| | | |
| --- | --- | --- |
| Finchley | Internet | |
| London | Internet | |
| London | TV | |
| Tottenham | Internet | |
| Watford | Internet | |
| Islington | Internet | |
Virgin Media in Barnet, England Comments
Tips? Frustrations? Share them here. Useful comments include a description of the problem, city and postal code.
Virgin Media Issues Reports Near Barnet, England
Latest outage, problems and issue reports in Barnet and nearby locations:
Virgin Media Issues Reports
Latest outage, problems and issue reports in social media:
Marty F Wyldbore

(@Wyldbore82) reported

@Bucktastica @virginmedia I can't watch my recordings on the go, virgin is down again I guess...

Jaime ⛅️

(@_Jaime_Allen) reported

Imagine my WiFi's been broken since last Tuesday, people come to fix it today and made it worse by breaking the wire even more.... @virginmedia what's going on lol xox sort it out #virginmedia #virginbroadband

Yolaine

(@Yollers) reported

@virginmedia Makes no difference. Our kit has been checked my your engineer. This is because your network is overloaded. It will cost us £120 to get out of the contract but Virgin media have been unable to provide reliable internet access for 8 weeks.

Nick Jeffries

(@nickjeffries70) reported

@virginmedia #virginmedia mine just gone down. Portsmouth area.

EvidencePlz

(@EvidencePlzz) reported

@THumphreyson @virginmedia Mine just went down

Jem Edwards

(@diabeticjunkie) reported

@virginmedia @grimegran I can't to cancel my Virgin Media. We've had barely any WiFi since late March called and received no help. May as we'll throw my money in the bin. Rubbish service

Brett van Gelder

(@vgeldbr) reported

@virginmedia The issue is not wifi but actual internet routing. A quick Google search shows hundreds of others impacted.

Alexandre Lacazette

(@AneesYounis) reported

Hey @virginmedia, absolutely disgusted with your customer service at the moment. Just been hung up on twice in the last hour! You're causing me serious inconvenience and I've not even had all my services installed yet! Seriously considering cancelling my order!

🇵🇸سمسم🇵🇸

(@sumayyaw_) reported

So after tweeting about how crap virgin media internet is, I've been told we switched to sky months ago 🌝🌝🤣🤣

james levison

(@james_levison) reported

@virginmedia my discount and 13 month contract is due to end soon but your website says not to call customer services what else can i do