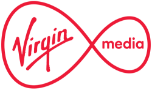 Virgin Media Outage in Streatham, Greater London, England
Virgin Media offers mobile phone, television, broadband internet and phone service over the cable network. Virgin Media is part of NTL:Telewest. Virgin's mobile service is available under the Virgin Mobile brand, which operates as a mobile virtual network operator using the T-Mobile and Orange networks.
Problems detected at Virgin Media
Virgin Media problems in the last 24 hours in Streatham, England
May 31: Problems at Virgin Media
Virgin Media is having issues since 02:40 PM GMT. Are you also affected? Leave a message in the comments section!
Most Reported Problems:
Internet

Wi-fi

TV

Phone

Total Blackout

E-mail
Virgin Media Outage Map Near Streatham, Greater London, England
The most recent outage reports and issues originated from Kingston upon Thames, Wembley, Harrow, London, Croydon, Balham, Paddington, Holborn, Mitcham, Wandsworth, Stratford, Golders Green, Norwood, Hackney and Hounslow.
| | | |
| --- | --- | --- |
| Hackney | Internet | |
| Golders Green | Wi-fi | |
| Kingston upon Thames | Internet | |
| Wembley | Wi-fi | |
| Harrow | Wi-fi | |
| London | Wi-fi | |
Virgin Media in Streatham, England Comments
Tips? Frustrations? Share them here. Useful comments include a description of the problem, city and postal code.
Virgin Media Issues Reports Near Streatham, England
Latest outage, problems and issue reports in Streatham and nearby locations:
Virgin Media Issues Reports
Latest outage, problems and issue reports in social media:
Alexandra O'Brien

(@MissAlexOBrien) reported

Yet again @virginmedia it's just gone half 8 and my internet and tv is down...

Ben

(@beezwaks) reported

@virginmedia I think you owe us all an honest explanation now. Loss of internet connection 3-4 times a day for 30 mins to 4 hours at a time, for weeks. And none of this justifies compensation because you only compensate 48 hours continuous loss of service. Truly appalling.

Alex

(@AlexPRPC) reported

@freeman111 @DrToboggan_MD @virginmedia Yep I'm SW11 too. The engineer I saw on our street said something about people using non virgin routers on the network and causing problems with updates. That's fine, I just resent paying for it while it doesn't work.

Granada

(@Zxnqs) reported

@virginmedia fix your internet I beg keeps going down when I'm trying to have a shindig

ASJ

(@AlexShakespeare) reported

You really are **** aren't you @virginmedia. More often than not our Broadband has been down or faulty over the last week/month. What a shocker

David

(@DavidProximityy) reported

@virginmedia Youre ****.

Mr Barabas Sickbeard Esq

(@b_sickbeard) reported

@maroonajambo Oh dear. Had the virginmedia guy out the other week and he had to go into junction box where the cables into the property, he literally **** himself as this monstrous Shelob sized spider jumped out at him. Almost wet myself laughing

Human '86

(@HBonnick) reported

@virginmedia I've restarted it. I downloaded the virgin media app. I've tried going to the Netflix app via home/ apps instead of the channel and it won't load. Netflix works fine all all other devices so it's your services. Please help.

Hitik Patel

(@HitikPatel2) reported

@virginmedia need help my internet keeps turning itself off and on for some reason. #virginmedia

cierdh mcgregor :)

(@flushingviolet) reported

@virginmedia sort your absolute **** WIFI OUT! Sick of paying to not get internet every other day