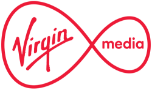 Virgin Media Outage in Finsbury, Greater London, England
Virgin Media offers mobile phone, television, broadband internet and phone service over the cable network. Virgin Media is part of NTL:Telewest. Virgin's mobile service is available under the Virgin Mobile brand, which operates as a mobile virtual network operator using the T-Mobile and Orange networks.
Problems detected at Virgin Media
Virgin Media problems in the last 24 hours in Finsbury, England
May 25: Problems at Virgin Media
Most Reported Problems:
Internet

Wi-fi

TV

E-mail

Phone

Total Blackout
Virgin Media Outage Map Near Finsbury, Greater London, England
The most recent outage reports and issues originated from Harrow, Hampstead, London, Finsbury, Hounslow, Dagenham, Croydon, Bushey, City of Westminster, Wembley, Hendon, Wanstead, Hackney, Islington and Bromley.
| | | |
| --- | --- | --- |
| London | Internet | |
| Croydon | E-mail | |
| Balham | Internet | |
| Paddington | Wi-fi | |
| London | TV | |
| London | Internet | |
Virgin Media in Finsbury, England Comments
Tips? Frustrations? Share them here. Useful comments include a description of the problem, city and postal code.
Virgin Media Issues Reports Near Finsbury, England
Latest outage, problems and issue reports in Finsbury and nearby locations:
Virgin Media Issues Reports
Latest outage, problems and issue reports in social media:
Mia

(@pne_mia) reported

@virginmedia Hi. Recently received a letter re. a complaint I made, saying to text your number 07533051809 or you will close the complaint in 28 days. Texted last week and got no reply, not even from a bot. Can't get through to you, but don't want you to close my complaint!

Kenny 🤪

(@JoshKenny95) reported

@Shanegmcfc @virginmedia The only time they ever run to that level is when you first join them, after that they throttle you right back down and tell you where go when you complain about it 🙄 what can you expect from a company ran by Richard Branson 👎🏼

Michael Merrifield

(@AstroMikeMerri) reported

Credit where due: after 3 days of @virginmedia broadband falling over, I booked an engineer on Friday, he came in Saturday. Couldn't identify a specific issue, but tried lots of things. Polite & helpful, and left details to call him back. Seems to have fixed it (fingers crossed).

mark jones

(@m4rk2006) reported

@virginmedia @DanielleNGregor Every employee at virgin media is helping them steal from hard working people, provide the service you offer you bunch of wankers

Dr. Victor Udeozor

(@cevizor) reported

@pstoreyc @virginmedia This is very similar to my experience. Your customer service actually stinks!

Shane

(@Shanegmcfc) reported

@bahallathegreat @virginmedia Go somewhere else it never works 👍🏻

Victor Budaca

(@BuVictor) reported

@virginmedia If customer service it's important, all the contact details should be easy to find.

Stephen

(@Power_Ranger91) reported

@virginmedia It optimised WiFi but still shows as poor after a rescan

Victor Budaca

(@BuVictor) reported

@virginmedia I spent almost an hour on the phone stuck in a loop and quite a bit online to be able to fix it or try to find a way to get in touch with you. Looks like it is done on purpose to make people give up on contacting you.

Lee Mallon

(@leemallon) reported

@lywyn @virginmedia what service are you now using